The premium market is a battlefield – one in which car brands wontly counter each other's products in whichever segments and niches they choose to compete. Cape Town contributor Calvin Fisher picks a winner out of the Teutonic Big Three – but it wasn't easy.
There once was a time when picking a German premium saloon ahead of its competitor products (also from the land of autobahnen) came down to personal preference –it was a simple matter of which badge held the most gravitas in the buyer's mind. Each of the mighty Teutons produced empirically comparable metal, with direct rivals in virtually every category: for the Benz C-Class, BMW had the 3 Series and Audi the A4; the Audi A6 had to contend with the Mercedes E-Class and BMW 5 Series and so on.
Even when each esteemed marque branched their wares out into the hatchback segments, the results were on par. Well, one of them – the A-Class – had a shaky debut as a rollerskate-shaped shopping trolley until its reinvention (around 2013) came along at precisely the moment Audi refined its A3 Sportback offering and BMW blessed the motoring realm with the 2nd generation of its rear-wheel-drive hot hatchback. Fast forward to 2020, however, and the vision has become frustratingly muddied.
What went wrong? It's hard to say but I reckon the introduction of a wild array of SUVs were the first to dilute the design philosophies. Then came the niche segments, the in-between badges like the A5, CLS and Gran Coupe – essentially the coupe-fication of everything, including SUVs, which explains the even-numbered Q and X models (Audi and BMW) and Benz adding the Coupe suffix to its kerb-hoppers. You can't please everyone all the time – that was the brief given to the stylists, much to the dismay of purists.
The BMW perspective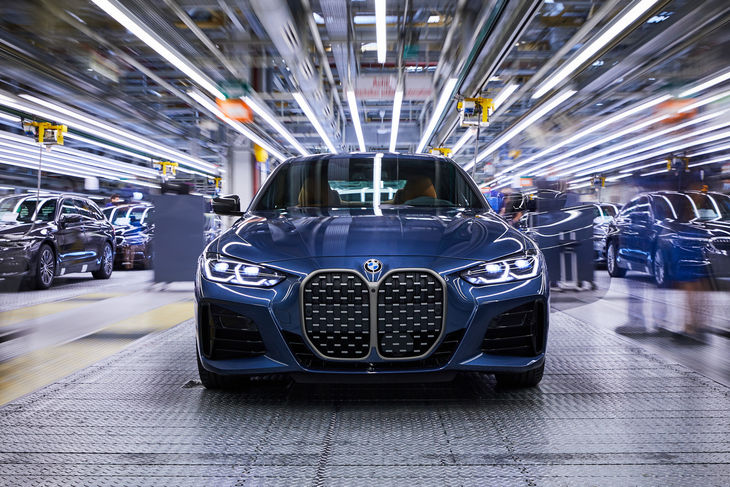 BMW 4 Series face has stirred much opinion about BMW design and its direction.
It used to be that BMWs were like their Mercedes-Benz counterparts, but for young(er) people. And indeed, there was a time that this youthful appeal seemed to work in the Bavarian brand's favour, making it the sexier, sportier brand of the two. With it came dynamic handling and compelling performance; it took about a decade for the Stuttgart firm to catch up in terms of those carnal aspects. Still, BMW powered forth all the same producing attractive sedans, with handsome visages, wide stances and rorty exhaust notes.
The Munich-based brand's metal was like a fine pressed business suit that concealed bulging muscles and an enviable tautness. Then came the (former designer) Chris Bangle era in the Noughties and for all the criticism levelled at the man, his cars were adventurous and bold and deserve to be more than a weird footnote in the firm's design lore. A knee-jerk reaction later and BMW reverted to a cookie-cutter format with 3, 5 and 7 (and later even 1 sedan) Series models all looking strikingly similar, just varying in size.
But there was no bigger "Ctrl+C Ctrl+V" offender than Audi. But first, we need to talk about the new BMW 4 Series. You've seen the coupe with that divisive grille that's so gaping that it swallows the number-plate whole. Will we get used to it? Eventually, but it's handsome in a Bugs Bunny kind of way (take that whichever way you like). This docks so many style points for BMW because now that the tall grille's been minted, I can guarantee it's here to stay and will, alas, be propagated to everything in Bimmer's portfolio.
The Mercedes-Benz perspective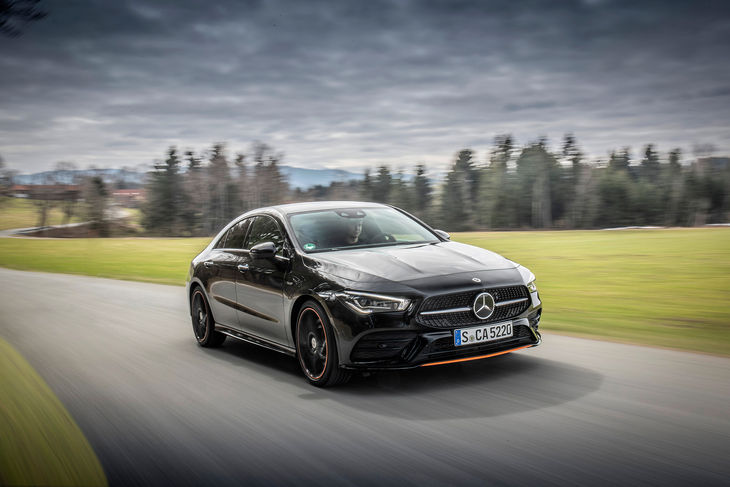 Mercedes-Benz continues to evolve its 4-door coupe design wherever it can.
The Sindelfingen-based firm has done all in its power to ditch the stuffy, stoic image of its 20th-century models by adopting a more youthful and exciting posture in the past 20 years. And, it's worked well – Benz has produced styled, muscled contenders in every category. As an aside, you can't deny that fast Benzes' throaty soundtracks have netted them many fans too. To counter BMW's M Division, Benz has deployed AMG and with it, a barrage of aero and addenda, wings and things to spice up its hottest models.
For everything else, Mercedes-Benz still knows how to build a 4-wheeled whip that looks like it was hewn from granite. But there's a newfound delicateness to the Three-pointed Star's design language thanks to soft accents, finely-pressed curves and creases, as well as an overall-more-organic flow to their exterior executions. I recently spent a week with the smallest "4-door coupe" the company makes. It was a turbodiesel-powered CLA (ultimately a swooshy A-Class, but with the addition of a boot) and yours for R660k. When quizzed, most onlookers assumed the car was worth at least twice that, when judged only by its notable on-road presence and premium appearance. Good job, Benz.
The Audi perspective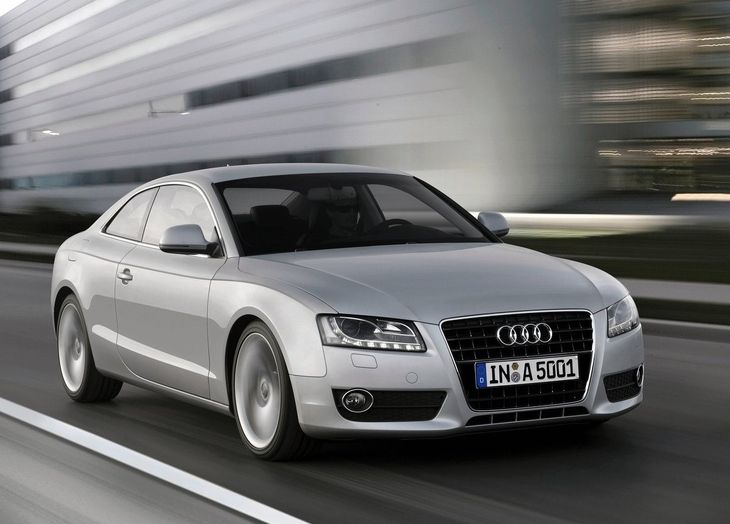 The 2008 Audi A5, a car so beautiful it moved its designer to tears.
I chose to look at the Ingolstadt-based company last because, in truth, 3 decades ago the Four-ringed Brand was barely a blip on the radar when it came to classy German whips. Now, there are several stories about designers and their creations, but few so famous as how Walter Da Silva cried the first time he gazed upon his slippery creation.
The car in question was the 1st-generation Audi A5. I mean, this was the man who designed the original TT (in conjunction with Peter Schreyer, who later became Kia's design chief) for heaven's sake, who was overcome with emotion for creating – in his own words, "the most beautiful car I ever designed". But I get it, the stoic 3-box sedan had died at his hand that day, and the rest of the world saw that it was good.
Dominated by a massive grille, that perfectly proportioned and graceful A5 cemented Audi's position as a style leader, especially among (let's be honest, longer-revered) premium brands in its home country. Since then, Audi has copied those magnificent design cues onto virtually everything it produces, but that monolithic A5 was a decade ago and, while Audis are still beautiful machines, from the feisty A1 to the monolithic Q7, the brand's cookie-cutting has run rampant. Not that boring mind you, just a bit samey.
My perspective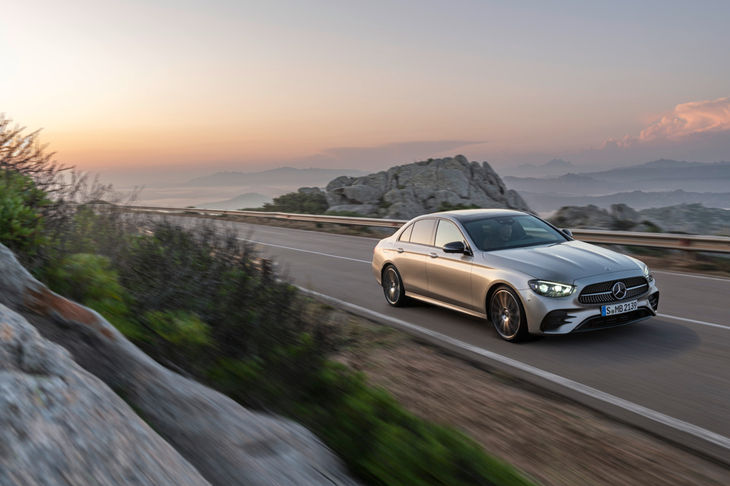 Mercedes-Benz has taken a huge step from unbreakable boxes to swooping sedans.
Here are a couple of things I can tell you about styling. Firstly, it's all subjective, so you don't have to agree with me – in fact, you shouldn't. Secondly, it costs about the same to produce a beautiful car as it does to hatch an ugly one. Thankfully there are no ugly cars listed here – not even the gawping Bangle BMWs – even if some of them are, shall we say, challenging to look at. And, I can think of few cars that arrest my attention like an Audi RS6 Avant tearing past at full chat, swollen and blistered with purpose and intent.
But if there's a marque with a near-perfect range of cars (from a design point of view) in 2020, it must surely be Mercedes-Benz. The Stuttgart-based firm seems to have found their rhythm and identity. The Three-pointed Star's style department (headed by the charismatic Gorden Wagener) is churning out hit after hit, a successful blend of macho lines and sensual curves – balanced, well-proportioned instruments of speed and comfort. Which is precisely what you want from your premium German sedan, don't you?