BMW has tweaked its portfolio for the European market and while some model additions are minor, there are some very interesting updates.
German luxury brand BMW has embarked on a product offensive and the European market is receiving many additions from the Munich-based outfit. We're sure that some of these updates could impact the SA market and we will update you accordingly. While some changes are interesting yet minor, there's news below which will make petrolheads and consumers alike happy.
BMW 3 Series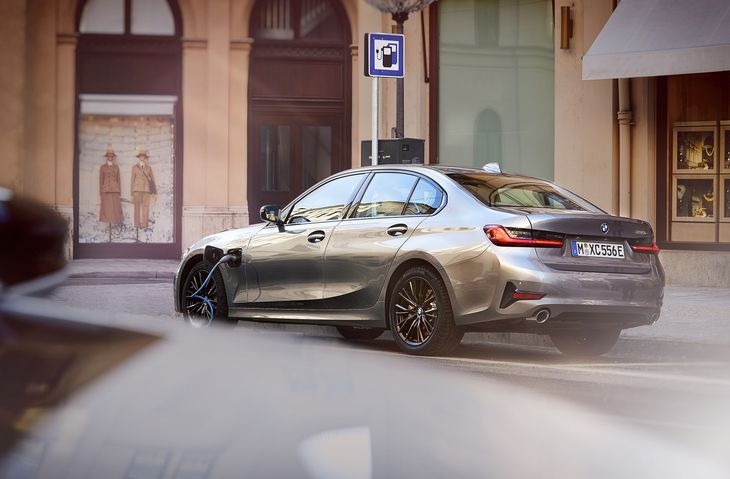 The BMW 330e plug-in hybrid
From July 2019, the BMW 3 Series will receive its first sporty derivative in the range, with the BMW M340i xDrive being introduced. Packing 275 kW and 500 Nm from a 3.0-litre turbocharged 6-cylinder engine, this sports sedan is claimed to hit 100 kph in 4.4 seconds thanks to an xDrive all-wheel-drive setup. BMW will also be introducing 3 all-wheel drive versions (320i, 330i, 330d) as well as a plug-in hybrid 330e. There's also an expansion to the colour palette and interior trim options. Customers will also have a wider variety of choice when it comes to customisation with BMW Individual program.
Locally: BMW SA confirmed that the 3 Series range will be expanded around the 3rd quarter of 2019 with the addition of further engine options.We think this will comprise 320i, 330d and the M340i xDrive.
BMW 5 Series
The BMW 5 Series has been on sale in South Africa since early 2017 and some updates have been announced for the European market, some of these we think may make their way to ours. First up, the mighty BMW M550i xDrive will receive the latest iteration of the V8 TwinPower Tubo engine. There's an optimised crankcase and large turbos, and the result is 390 kW and 750 Nm which is an increase over the previous outputs of 340 kW and 650 Nm. It'll be the closest thing to an M5. The BMW 530e sedan gains an updated battery giving it a longer all-electric range and the vehicle is now available with intelligent all-wheel drive. Power is rated at 185 kW.
In terms of trim and tech options, BMW Laserlight with BMW Selective Beam will be added to the optional package of innovations exclusively for the BMW M550i xDrive Sedan and BMW M550d xDrive Sedan. There will also be changes to the paint, wheels, trim and spec levels, with BMW Individual options being made available.
Locally: Interestingly, at the time of writing (20 May 2019) the only BMW 5 Series available was the M5, which leads us to believe that some changes are imminent. The M550d engine is not available in SA, probably due to lack of demand and/or our diesel quality.
BMW 8 Series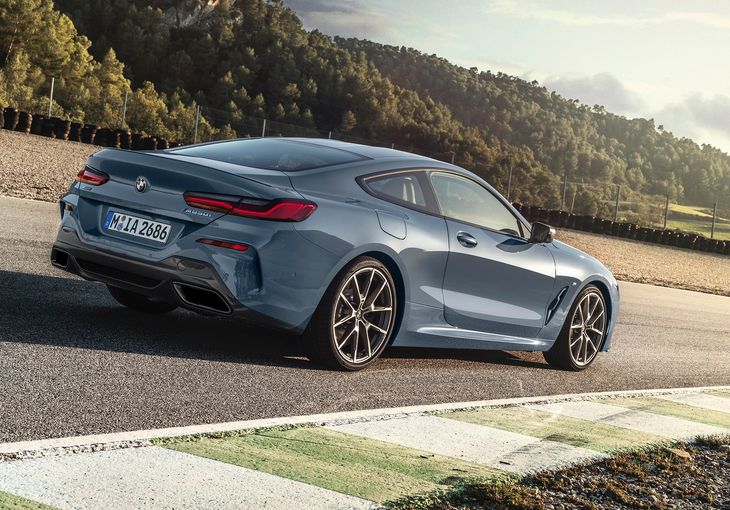 A 6-cylinder turbopetrol engine and rear-wheel drive in the 8 Series?
The new BMW 8 Series coupe and convertible have only just landed in South Africa and the German brand has already planned an additional powertrain. From July 2019, customers will have the option of a new 6-cylinder turbocharged engine, pushing out 250 kW and 500 Nm. Critically, the xDrive has been lost and the new 840i finds itself driven by the rear wheels, with the option of xDrive.
Like the other models, the 8 Series also sees additions to it's trim and options range, with BMW Individual offerings on offer. For example, customers will be able to choose from 1 of 8 full leather cabins, with wood inlays and/or carbon fibre.
Locally: The BMW 8 Series is only available in coupe and convertible and seeing as it's so new, any changes are unlikely
BMW X2
The stylish SUV will be coming straight off showroom floors with LED headlights as standard as of July 2019. LED front foglamps will also be part of the standard spec. Optional fittings 5 new light-alloy wheels in 18- and 19-inch formats and two new upholstery variants. Interestingly, BMW is putting a performance edge on the X2 and has made the X2 M35i M Sport brakes available for all X2 models as an option.
Locally: The BMW X2 is also a fresh new entrant to our market, with the dust barely settling after the recent launch of the M35i.
BMW X3/X4
The popular SUVs will benefit from new optional extras. There will be M Sport bucket seats and some interior trim strip options. There's also the addition of what BMW terms 'M Sport Individual' which adds some high-quality touches in the cabin. Highlights of such range from BMW Individual paint finish, 21-inch BMW Individual light-alloy wheels, to BMW Individual extended leather upholstery Merino and BMW Individual interior trim strips in Piano Finish Black.
Locally: The BMW X3 is assembled in Pretoria, which means that some of these changes will be engineered and built right here in SA. The X3/X4 portfolio was recently increased with the addition of high-performance M40d and the X3 M/X4 M international launch is imminent, with an expected arrival of these high-performance SUVs before 2019 is out.
BMW X5
While the former has been here for some time, the latter is due for an imminent launch. BMW has announced a new 4-cylinder turbocharged diesel engine. Dubbed xDrive25d, this oil-burner boasts 170 kW and 450 Nm. Efficiency is its game and BMW claims 6.2-5.7 L/100 km. This engine features an SCR catalyst for reducing nitrogen oxide emissions, satisfying the requirements of the Euro 6d-TEMP emissions regulation. There will also be a plug-in hybrid model called the xDrive45e. This engine is a 6-cylinder turbocharged petrol engine mated to an electric motor. In total it produces 290 kW and is capable of 0-100 kph in 5.6 seconds. It can do up to 80km on pure electric power and is said to consume 2.0 L/100 km.
Locally: Given the popularity of the X5 30d, it's unclear whether BMW will bring the smaller diesel engine in. It has gone down this road before and we drove the X5 25d. Not a bad offering, but you'd always go for the 30d.
BMW Z4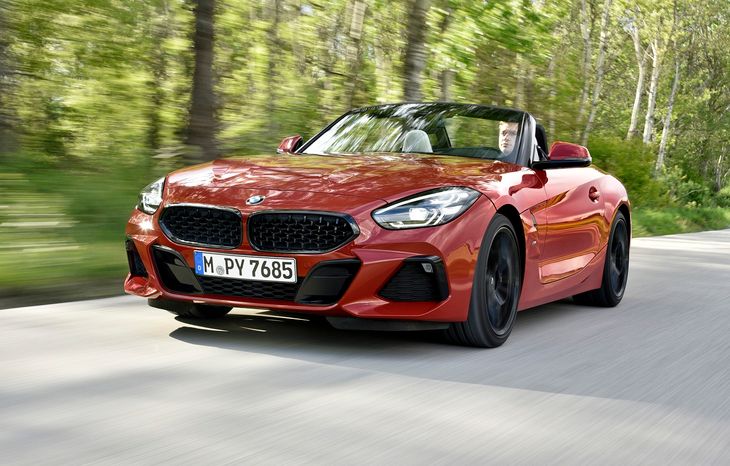 Purists can rejoice as BMW Europe plans a 6-speed manual gearbox for the entry-level Z4.
BMW's little convertible is back, with sharp styling and a brace of engines. Both the 20i and M40i have plenty of shove, but purists would point out that both feature automatic transmissions. BMW has announced that the entry-level sDrive20i can be had with a 6-speed manual gearbox from July 2019. For the record, the 2.0-litre turbocharged motor produces 145 kW and 320 Nm.
Locally: The BMW Z4 is still very new, and given the small volumes, it's unclear whether the Munich-based brand would bring the 6-speed manual gearbox in.
BMW M4 Coupe/M4 Convertible
As we countdown the months to the reveal of the all-new BMW M3/M4, BMW is now offering the current generation M4/M4 Convertible with the M Competition Package as standard. What this means is there's a bit more power (331 kW) and the addition of Adaptive M suspension with electronically controlled dampers, an extra-sporty configuration for the DSC (Dynamic Stability Control) system and the Active M Differential, plus an M Sport exhaust system, 20-inch M light-alloy wheels, BMW Individual high-gloss Shadow Line trim with extended features, and specially designed M seats.
Locally: With the new M car on its way, dealers will start pushing to clear their floors of current-generation stock. We think the Competition Package is superb and you're likely to get a good deal before the end of 2019.
Further Reading