Does the BMW 330d strike the perfect balance between fuel efficiency and a thrilling driving experience? And, if so, could it be the best 3 Series derivative? We (swiftly) dispatched 1 000 km in a 330d to find out for ourselves.
We like: very tractable motor, good fuel efficiency – excellent long-distance sedan
We don't like: complexity of turbodiesel motor adds to asking price, long options list
Alternatives
For something different: Volvo S60 D5 R-Design – even though the S60 is no longer new, the D5 offers a good blend of luxury, performance and efficiency and looks very purposeful in R-Design attire. Not in the same league as the 330d performance-wise, however.
If you prefer petrol power: Infiniti Q50 S Hybrid – the Q50's sporty credentials are not fully proven, but at least it looks like a head-turning sports sedan and, when its electric motor and 3.5-litre V6 combine their total outputs, the Hybrid performs eagerly. Well-specced too.
Big turbodiesels are rare
Whereas the upper end of the business class sedan market used to be dominated by 6-cylinder motors, the 330d, with a 3.0-litre straight six turbodiesel motor under its bonnet, is now the odd one out – its direct rivals have 2.0-litre 4-cylinder motors. Nonetheless, at the 330d's price point, a performance-oriented turbodiesel derivative is particularly appealing when you factor in the fuel economy advantage it offers over a similar-capacity turbopetrol engine. Bear in mind that the car is reported to have a 5.6 second 0-100 kph time and an average claimed fuel consumption of just 4.9 L/100 km!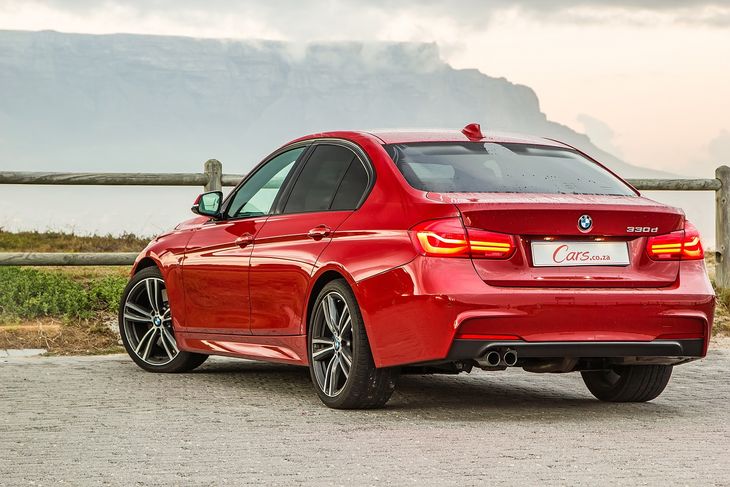 Low-profile alloy rims, plus sportier side skirts and bumpers are clues to the 330d's M Sport body kit.
How does it fare in terms of?
Engine performance
The 330d's straight-6 turbodiesel churns out 190 kW and 560 Nm; the torque delivery is nothing short of relentless. It's a joy to perform overtaking manoeuvres with the Bimmer, as mere twitches of your foot on the throttle pedal result in instantaneous responses from the engine. There's hardly ever a need to induce kickdowns either, because as maximum torque is delivered from 1 500 to 3 000 rpm (most of the diesel's available rev range), you never feel frustrated sitting behind slower road users – you can whip past them in no time at all. What's more, there's almost no distinguishable diesel clatter from the engine. Granted, it's a tad noisy when starting from cold, but once the motor's up to temperature it feels smooth and has a bit of a throaty growl to it.
It's unlikely you'll match the claimed consumption figure (4.9 L/100 km) but, our best return (7.5 L/100 km) should be easy to attain with regularity. If you do a lot of long distance travelling and want reasonable fuel consumption without needing to compromise in terms of performance, then this is the perfect engine.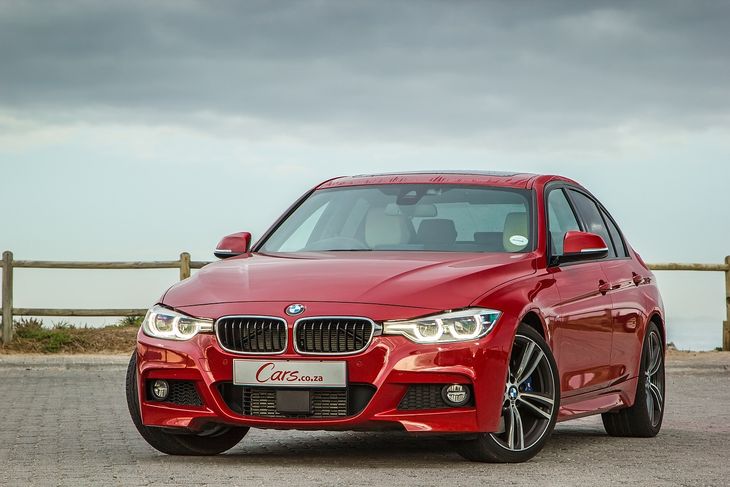 Rectangular panel under the number plate houses the equipment employed by the active cruise control system.
Handling
The BMW's class-leading in this department. We had plenty of time to wind the 330d through corners during a trip over the Cape mountains of Stellenbosch and Paarl. In the faster corners, the 3 Series changes direction with precision and confidence. It urges you to push on and test its limits, which, with traction control on, is a cinch. In the tighter, slower corners, the torque surge of the turbodiesel engine will challenge the rear tyres' traction limits but, if you're inclined to induce power slides, the short rev range of the diesel means you can't hold the slide for long. Still, it's fun when the back steps out momentarily.
For those uninterested in outright performance, the 330d is still well-suited to the everyday commute. It's comfortable in traffic, especially with the eight-speed automatic gearbox doing all the work for you and despite riding on large wheels and thin run-flat rubber, the 330d suffers less in terms of road noise and poor bump absorption than we expected. Some BMWs suffer due to their uncompromising run-flat tyres, but the 330d's ride/handling balance is good.
Interior refinement
The BMW 330d's cabin is much like that of every other 3 Series derivative – not as exciting to look at as the Mercedes C-Class', but extremely well built and not lacking in features – provided you're willing to tick a few options. The head-up display on this model was crisp and also relayed upcoming navigation directions. Other worthwhile options fitted to this model were: the reverse-view camera with park distance control, sports seats that are most supportive, active cruise control and the navigation system that incorporates real-time traffic updates. It's difficult not to get carried away with all the options available...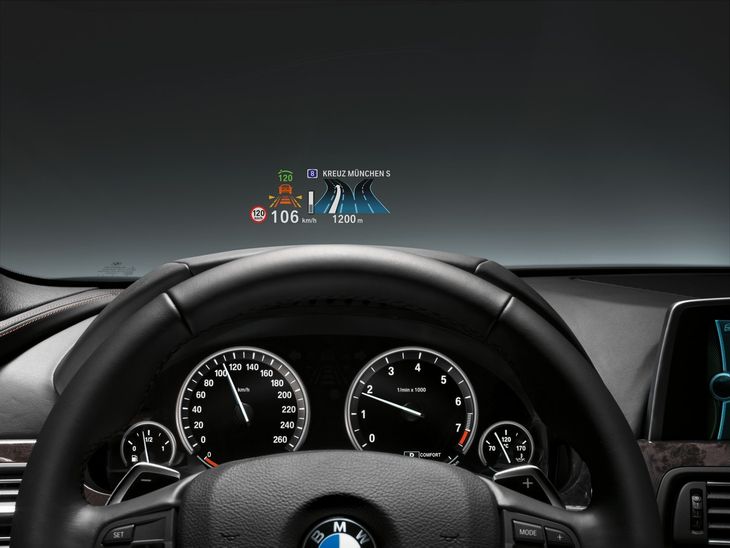 Full-colour head-up display incorporates directions from the navigation system and speed limit information.
Even if you aren't in the driving seat, you're still cossetted by supple leather upholstery and the electric seats (for the driver and front passenger) allow their occupants to attain perfectly comfy positions for those long-haul drives to the countryside. Rear passengers are afforded good legroom too and the seats are shapelier than a mere bench in the back row. The boot, measuring 480 litres, is reasonably capacious. Ours came fitted with an elasticated cargo net to stop items from rolling around. Also, it had neat shopping bag hooks at the corners; features that we are seeing more regularly on recent new models.
Pricing
A standard 330d M Sport Auto is priced at R650 926 (May 2016), including CO2 tax and a 5-year/100 000 km maintenance plan.
Compare the 330d with the Volvo S60 and Infiniti Q50 Hybrid
Verdict
If its lofty price tag is not a deterrent, the 330d is probably the best non-M 3 Series you can buy – its driving experience certainly suggests so. There's ample power on tap, overtaking is a breeze and it's an impressively comfortable kilometre eater. It's not afraid to show off its dynamic prowess, although a petrol-engined sibling would arguably be more suited to that sort of driving. All of this ability, in a package that will easily return 7.5 L/100 km seems like a well-balanced prospect. It doesn't have the badge appeal of a 340i or 330i but, as a bit of a covert performance car, it proves a turbodiesel can be frugal and fun.
BMW 330d – quick specs

Watch BMW 3 Series vs New Audi A4 comparative video
Interested in buying a new 3 Series? Take a look at our available stock