Meet the finalists in the Premium Compact category of the 2018/19 Cars.co.za Consumer Awards – powered by WesBank!
Now in its 4th year, the #CarsAwards was conceived to be South Africa's definitive automotive awards programme and is backed, for the 3rd year running, by the country's leading supplier of vehicle finance, WesBank.
Read more about the finalists in the 2018/19 Cars.co.za Consumer Awards – powered by WesBank here!
Best Premium Compacts in SA
The Premium Compact category is guided by both eligibility factors and Pillars of Success. Eligibility factors include a listed price that must exceed R450 000 but not R600 000 at the time of semi-finalist voting (September 1, 2018), it must offer a hatchback body shape (crossovers included) and eligible vehicles must be equipped with Electronic Stability Control and dual, front and curtain airbags (if optional, must not exceed price threshold).
Pillars of Success include powertrain technology, practicality, brand strength, design and quality appeal, ride/handling, safety and finally in-car entertainment and connectivity.
Visit www.carsawards.co.za for more information. The finalists are as follows:
Volvo XC40 T3 R-Design
There's no touching Volvo's SUVs right now. They're consistently winning awards left, right and centre and on the back of the XC90's triple win, we now have the baby XC40 in the mix. Can it replicate its bigger brother's successes?
View specification details for the Volvo XC40 here
Do you own a Volvo? Have your say and complete our Ownership Satisfaction Survey here
Volkswagen Golf GTI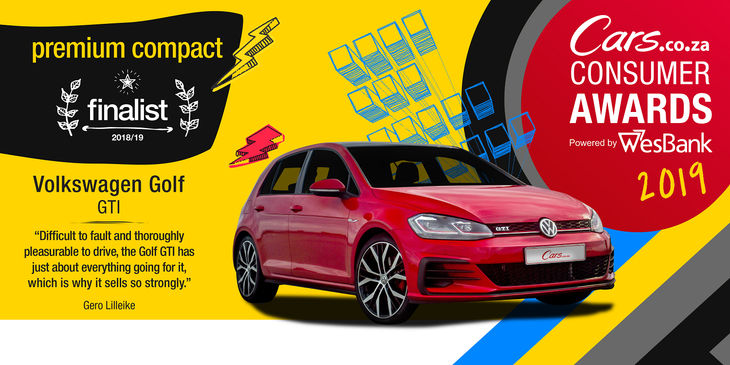 Although the Volkswagen badge may not be perceived to be at the same level as the likes of BMW, Audi and Mercedes-Benz, the GTI moniker drips with enough desirability to make this Golf derivative a very strong seller in the South African market. Its appeal goes beyond performance credentials, though. The Golf GTI is also packed with standard features and is put together every bit as well as the best in this class.
View specification details of the Volkswagen Golf GTI here
Do you own a Volkswagen? Have your say and complete our Ownership Satisfaction Survey here
Mercedes-Benz A200 AMG Line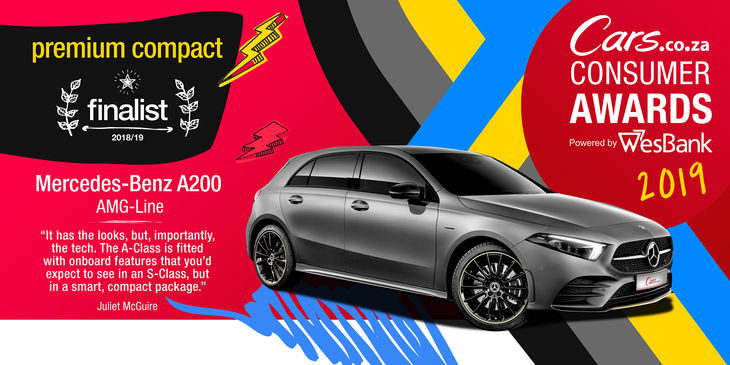 The old A-Class, which marked the transition of Benz's compact offering from an MPV-ish shopping cart to a desirable premium hatchback, was not without fault. The ride was harsh and some of the cabin materials weren't of the quality you'd expect from the three-pointed star. The new version claims to have addressed the ride quality issues and the cabin is one of the most advanced we've ever seen.
View specification details of the Mercedes-Benz A200 AMG Line here
Do you own a Mercedes-Benz? Have your say and complete our Ownership Satisfaction Survey here