Audi's Aicon concept shows a 2+2 seater future where there's no need for a steering wheel or pedals.
The Audi Aicon was shown the night before the official kick-off to the Frankfurt Motor Show. Audi says the Aicon is a design study that focusses on future initiatives surrounding drivetrain, suspension, digitalization and sustainability in a 'visionary manner'.
Without the need for a steering wheel or pedals, much of the connecting ancillaries can be removed as well. This means Audi has created a car that's considered to be a means of first class autonomous travel.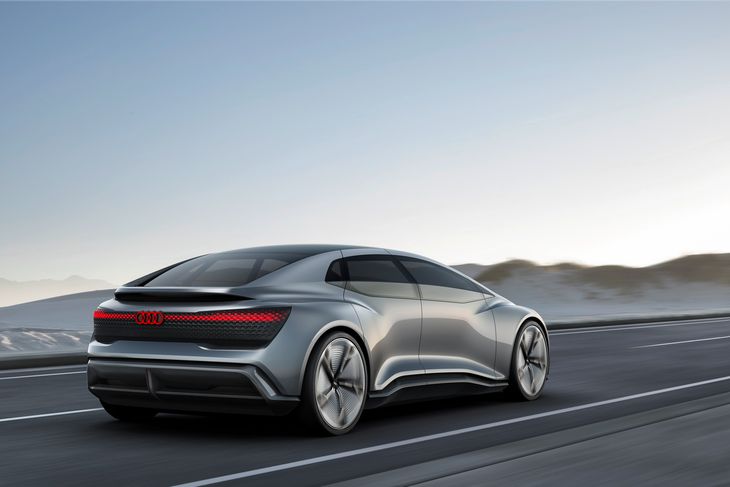 The autonomous Aicon provides a possible glimpse of what future travel will look like.
As a fully autonomous vehicle, it uses lasers and radar to see where it's going and therefore doesn't have long distance headlights. The vehicle itself is lit up in multiple ways in order for pedestrians to see it as well as to communicate with other vehicles via lighting motions.
The interior is as much of a tech-fest as the Audi innovators can think of. Haptic screens within the cabin allow passengers to communicate with the car, set a destination as well as browse the web or social media. There's also voice recognition and eye tracking. The Aicon comes with a digital personal assistant that recognises the passenger by their phone and then activates all their favourite settings. The personal assistant is obviously ordered around via voice recognition too.
Electric quattro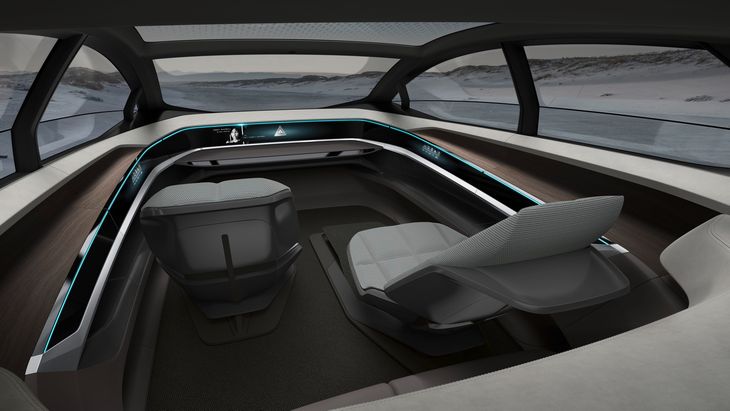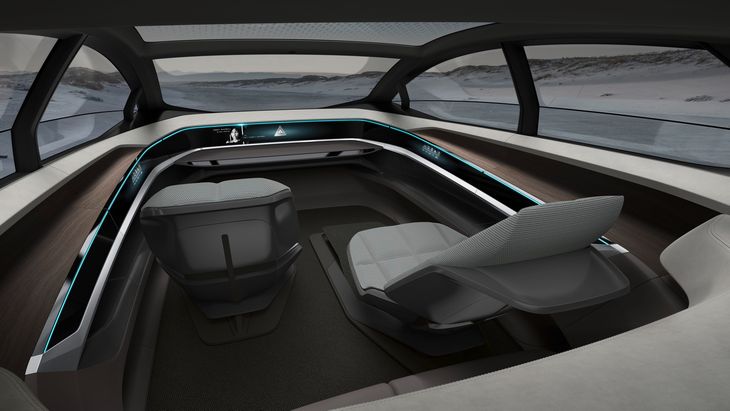 The Aicon has no need for traditional driving apparatus and the interior rather serves as a comfortable entertainment cocoon.
Audi has fitted the Aicon with 4 electric motors powered by solid batteries, much more powerful than current lithium-ion batteries. Total power is 260 kW and 550 Nm with each battery powering one wheel. With lightweight material design and improved energy recuperation, Audi sees the Aicon doing around 700 km per charge. The batteries can be charged from zero to 80% in around 30 minutes and can automatically plug itself in without passenger assistance.
Without a steering wheel or need for one, the Aicon is equipped with a complete all-wheel steering system without compromising the available space. Despite its long wheelbase of nearly 3.47 metres, the car is extremely agile due to its two steerable axles – the turning radius of only 8.50 metres is below that of a small car thus making the Audi Aicon suitable for city centre driving.
Want to buy an Audi?
Related content
Mercedes-AMG Unleashes Project One: 350 kph Hybrid Monster
ID Crozz II Concept expands Volkswagen's electric plans
BMW X7 iPerformance Concept Revealed
Audi to Change Vehicle Naming Structure