While the desirability and values of classic cars continue to climb there are future legislative changes that may make it difficult for owners to enjoy their treasured machines in years to come. Aston Martin, however, has already found a solution...
The beautiful Aston Martin DB6 MkII Volante shown in the accompanying images may look like it's just rolled out of a showroom in 1970, but underneath it's pretty high-tech. This is the first product of Aston Martin's new Heritage EV project, which aims to make it possible for owners of these magnificent old cars to enjoy them out on the road for years to come, no matter what emissions-based legislation gets passed.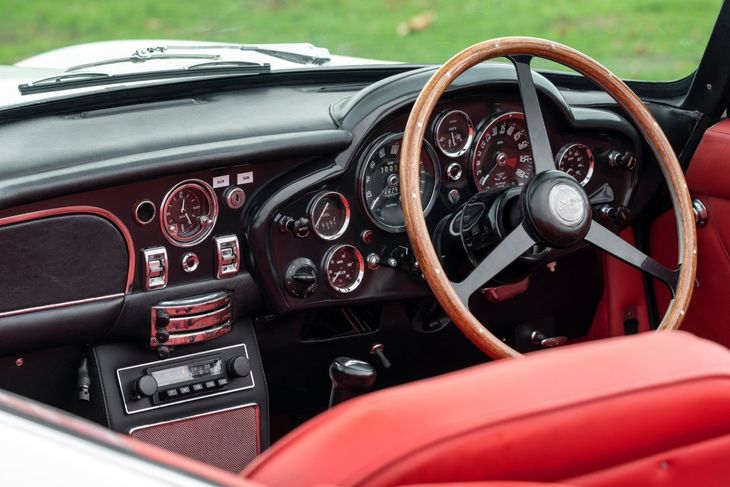 No sign in the cabin that this DB6 is an EV.
Using the so-called EV "cassette" powertrain developed for its Rapide E and future Lagondas, Aston Martin engineers simply remove (and preserve) the original internal-combustion engine and slot the cassette onto the original engine and gearbox mountings. Power management is operated via a dedicated screen, "discreetly" hidden in the cabin. This allows owners to "future-proof" their investments, and the original drivetrain can always be reinstated when required.
Customer EV conversions by Aston Martin are expected to commence in 2019.
You may also be interested in
How manufacturers have weaponised sentimentality
SentiMETAL Ep7: Ferrari Testarossa (Video)
SentiMETAL Ep6: Mercedes-Benz 190SL (Video)
Concours SA: Mega Photo Gallery
Looking for a new / used Aston Martin to buy?
Find one on Cars.co.za today by clicking here