Aston Martin Lagonda has shown a new Lagonda All-Terrain Concept at the Geneva Motor Show. Details below…
Following on from the Lagonda Vision Concept shown in 2018, Aston Martin Lagonda, which aims to be the world's first zero emission luxury brand, has now shown the All-Terrain Concept at the Geneva Motor Show. This concept is said to preview an all-electric production crossover which expected to come to market in 2022 and will be built in a new facility in St Athan, Wales.
'The Lagonda All-Terrain Concept adds a hugely exciting sense of adventure to the unique brand of luxury, emission-free vehicles that Lagonda is planning to produce. This is a car that would be at home whisking someone straight from a glamorous red carpet event to a remote scientific research lab. It shows the bold possibilities for Lagonda and demonstrates how the company will push to expand horizons in every area, whether it be technology, design or scope of travel,' says Aston Martin Lagonda President and Group CEO, Andy Palmer.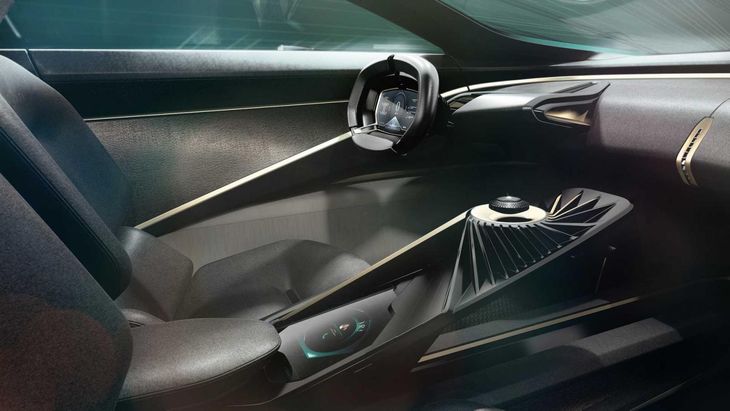 The Lagonda All-Terrain Concept is decisively futuristic. Note the floating key...
Apart from its swept exterior design, perhaps the most beguiling feature of this All-Terrain Concept is the key for the vehicle which appears to float between the front seats thanks to electromagnets. The cabin design is lavishly futuristic with an integrated instrument cluster in the steering wheel and when full autonomous mode is activated, the front seats can swivel around to face rear passengers.
Buy a new or used Aston Martin on Cars.co.za
Related Content
Aston Martin Valkyrie: Power Numbers Confirmed
Aston Martin DBS Superleggera - First Drive