Aston Martin has unleashed a new flagship model to replace the Vanquish S. Meet the DBS Superleggera!
Aston Martin's new Super GT flagship has arrived with arresting carbon fibre bodywork and performance to match. It's called the DBS Superleggera, which marks the return of 2 iconic nameplates, and replaces the formidable Vanquish S at the pinnacle of the brand's line-up.

Our very own, Ciro De Siena, is currently in Germany and will be driving the new DBS Superlegerra in Berchtesgaden, so look out for our launch review soon.
What's special about it?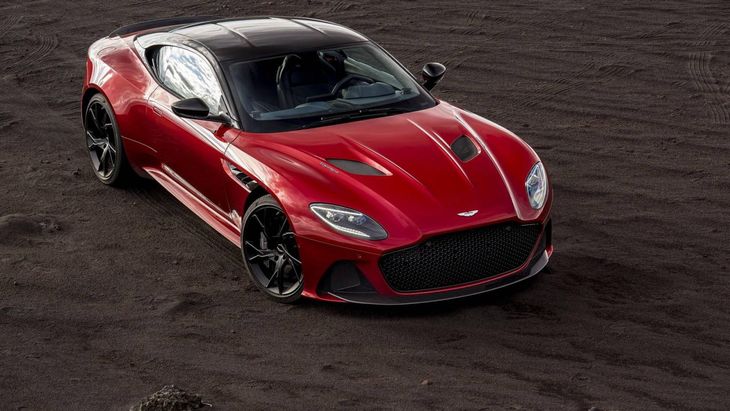 With 533 kW and 900 Nm of torque, the DBS Superleggera can sprint from zero to 100 kph in 3.4 seconds.
Well, apart from its powerful styling, it features a chassis that's evolved from the lightweight bonded aluminium structure from the DB11 and is fitted with a powerful twin-turbocharged 5.2-litre V12 engine that's tuned to produce 533 kW and 900 Nm of torque which is fed to the rear wheels using a newly-developed 8-speed ZF automatic transmission.
Furthermore, a mechanical limited-slip differential and torque vectoring, according to Aston Martin, ensures "precise, predictable and exploitable handling and a lower final drive for explosive in-gear acceleration". Zero to 100 kph is achieved in 3.4 seconds while 80 to 160 kph is achieved in 4.2 seconds in 4th gear. Top speed is rated at 340 kph. Those are some mighty performance numbers!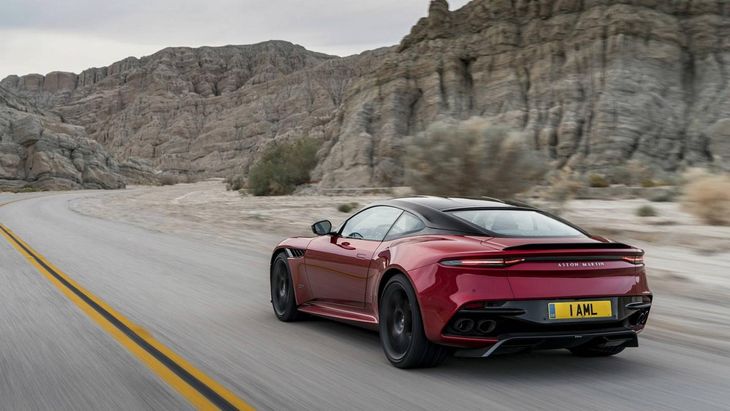 A powerfully-sculpted carbon fibre body ensures optimal aerodynamic performance.
The engine has been set as low and far back in the chassis as possible to optimise weight distribution and centre of gravity. In terms of aerodynamics, the DBS Superleggera, with its F1-inspired double diffuser, generates 180 kg downforce without drag penalty, glueing the car to the road.
The vehicle features adaptive damping with forged double wishbones at the front and a sophisticated multi-link system at the rear. The driver has modes such as GT, Sport and Sport Plus to choose from depending on the driving intent.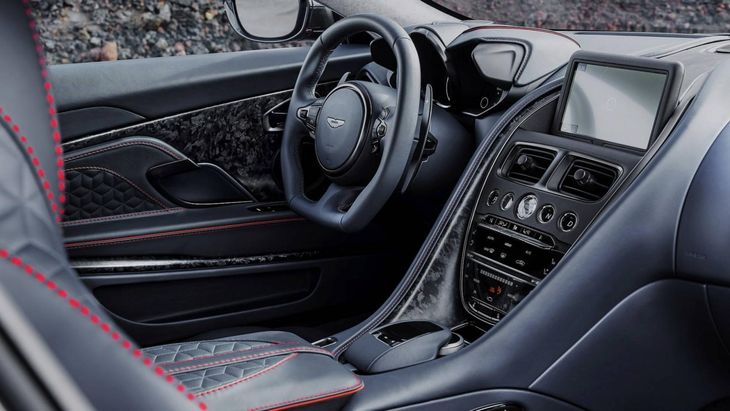 Sumptuous leather and sporty details make the interior of the DBS Superleggera special.
As for the interior, a wide range of personalisation options are available to buyers. Leather and Alcantara upholstery is standard, as are the Sports Plus performance seats and steering wheel. Other features include keyless entry, tyre pressure monitoring system and a 360-degree camera with Parking Distance Display and Park Assist. The audio system has DAB as well as Bluetooth audio and phone streaming, iPod, iPhone and USB playback. There is also an integrated satellite navigation system and wi-fi hub which is displayed on a central LCD screen and controlled via a central dial.
Aston Martin Chief Executive Officer, Dr Andy Palmer said: "DBS Superleggera not only marks the return of a great Aston Martin name, but signals our return to the very pinnacle of the Super GT sector. Handsome beyond measure, its lightweight carbon composite and aluminium body is sculpted into a shape with tremendous presence and charisma. Thanks to the remarkable torque available from its twin-turbo V12 the DBS Superleggera also packs a breath-taking punch, yet its dynamics have been carefully honed to engage drivers of all ability levels. Immaculately styled, obsessively engineered and outrageously potent, the new DBS Superleggera is every inch the Aston Martin flagship".
The Aston Martin DBS Superleggera will be offered in South Africa and its arrival is expected soon.
Do you like the new Aston Martin DBS Superleggera? Share your thoughts with us…
Related Content
Aston Martin DB11 Unleashed (w/Video)
Aston Martin Vantage (2018) Launch Review
Aston Martin DB11 (2016) Video Review
Aston Martin DB11 (2016) First Drive