Vehicle-armouring specialists SVI Engineering and Ford South Africa have signed an agreement to build factory-approved bulletproof Ranger bakkies. We headed out to the SVI facility in Gauteng to put the vehicles through their paces and see what the armouring process entails.
While cynics may suggest law-abiding citizens who opt to have their SUVs and bakkies armoured are "a paranoid bunch", the truth is that, in South Africa, the risk of coming armed attack while at the 'wheel of your vehicle is real. As Ford CEO Neale Hill says: "While we all wish there was no need for armoured civilian vehicles anywhere in the world, being able to provide outstanding levels of safety for customers is deeply rooted in Ford's DNA; armoured protection is no exception." To demonstrate the demand for vehicles with a high level of personal safety, the Brazilian market purchased 20 000 armoured cars last year.
Ford Motor Company of Southern Africa has announced that it has partnered with SVI Engineering to offer approved armour protection for the Ranger. Founded in 2004, SVI Engineering specialises in making armoured products for military, security and civilian markets. We at Cars.co.za know SVI Engineering very well... the company recently set us loose in its SVI Max 9 – a purpose-built military vehicle.
The upshot is that an ordinary customer can now order either a B4- or B6 specification Ranger covered by Ford's full manufacturer warranty. In other words, you'll be able to tick bulletproofing as an extra-cost option when you order your bakkie. If you require an even higher level of armour, well, you'll need to fill out special paperwork (or could just purchase the aforementioned military-grade SVI Max 9).
B4 and B6: What's the difference?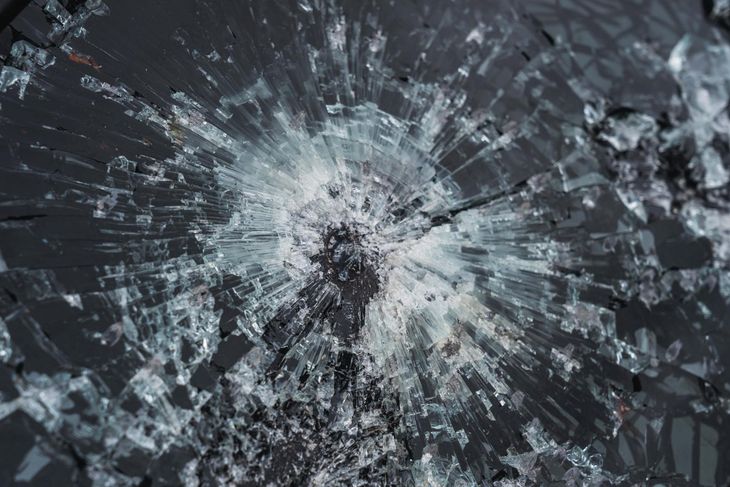 One of SVI's windscreens after absorbing a direct hit.
B4 Armoured is essentially resistant to impacts from handgun bullets. There are Kevlar (the same material found in bulletproof vests) sheets in the doors and 18- to 21 mm glass in the windows. This glass can withstand bullets fired from weapons of up to .44 Magnum in caliber, but SVI also points out it can withstand blows from that old favourite: the thrown brick.
B4 further incorporates engine firewall protection and shielding of the vehicle's components. SVI says the additional glass and Kevlar adds 280 kg to the Ranger's mass and assembly takes around 8 weeks.
B6-specification takes things up a whole notch... This level of armouring is the highest that a civilian may have on their vehicle in South Africa and it's claimed to be capable of withstanding assault-rifle gunfire. SVI says this product offers protection from AK-47 and R1 rifles. The armouring is comprehensive with 38 mm of glass and reinforced steel plates in the doors, engine firewall and around critical engine components (such as the battery). This level of protection adds 650 kg, which is substantial, and the bakkie will receive a suspension upgrade to deal with the added heft.
The interesting thing about the B6 armouring is you can clearly see that the vehicle has protective plating, which is why SVI Engineering offers a discreet look, which hides the vital components of the upgrade. This takes 12 weeks to build; the standard armouring process, by contrast, takes just 2 weeks. Private customers will most likely opt for the discreet look, for obvious reasons.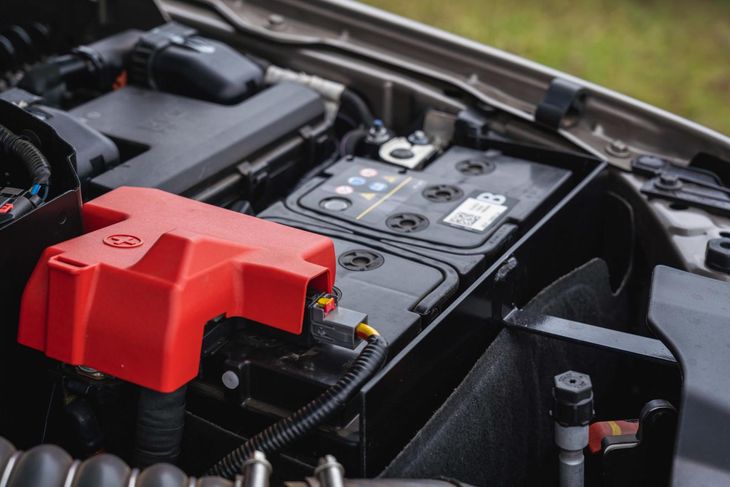 The Ranger's engine bay is protected with strategically-placed armour
Speaking of assembly, we had a chance to walk through SVI Engineering's facility where a number of private and security-company vehicles were being prepared. The process is extremely thorough, with a vehicle being stripped right down to its frame before the armour-plating is installed. SVI then reassembles the entire vehicle; in our opinion, it would take an eagle eye to spot faults in the reassembly.
While we were in the workshop, we spotted a Volvo XC90 T8 premium SUV that had received a custom-armouring package. Thanks to some strategic leather upholstering in the cabin, you'd never guess it had been bulletproofed... at least not at first glance. SVI Engineering also offers roof- and floor armouring, as well as a run-flat tyre system, but more about that later.
What about businesses?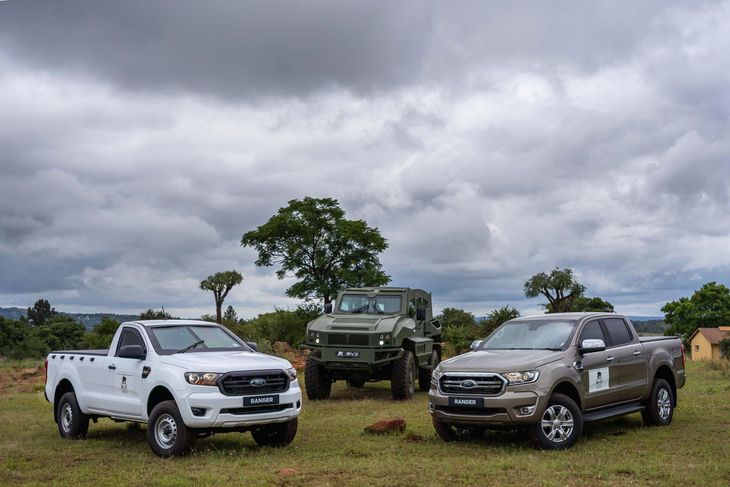 Just some of the vehicles SVI Engineering has worked on.
The commercial applications of SVI's armouring solutions are myriad. There's been considerable take up from the mining and agriculture industries, the company says. You can imagine how much of a target a mine would be; the minerals coming out the ground is quite valuable, but so is the mining equipment. The perimeter of the mine would need to be patrolled too, so an armoured bakkie is near-perfect for that.
Another aspect to consider is the movement of expensive goods. Transportation companies have been using these armoured vehicles to escort trucks carrying high-value goods. It would not surprise us if SVI has been contacted to supply armoured vehicles to help protect Covid-19 vaccine supplies. SVI's expertise has even been applied to a rail network: the company has armoured trains that run in Mozambique.
What's it like to drive?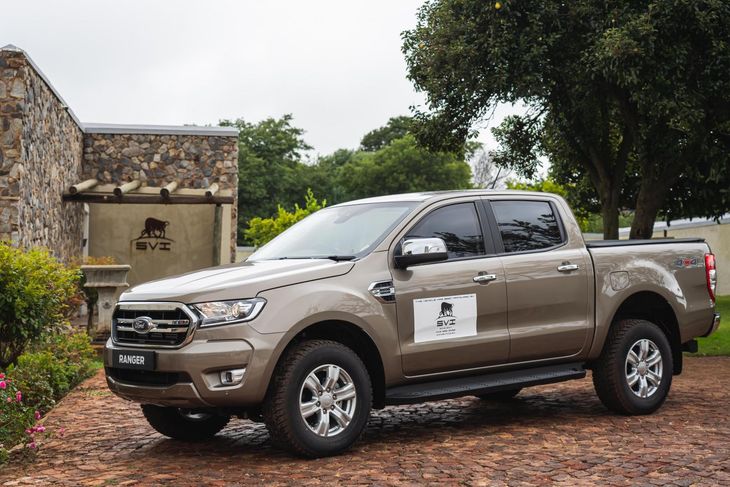 The fact that it looks like a standard double-cab Ranger will win many fans.
We had a chance to drive a Ranger double-cab XLT armoured to B4-spec, as well as a single cab with full B6-level protection. The XLT looked completely stock, while the single cab was clearly armoured.
Initial fears that the weight of the B6 armour plating would critically hinder both off-the-line and in-gear performance proved unfounded as the 2.2-litre turbodiesel motor proved more than up to the task of propelling the bulkier single-cab bakkie with reasonable eagerness. This single-cab bakkie is a workhorse, so you can't expect XLT levels of refinement, and yet, with all that additional glass and reinforcement aboard, the Ranger's on-road refinement was very good. The armouring insulates the cabin from road and wind noise – the interior is an eerily quiet place...
From behind the 'wheel, the knowledge that armour plating has been applied to the vehicle you're driving instils a strange feeling of invulnerability. However, as SVI explained, its products won't be able to sustain continuous gunfire over a period of time... In such an (absolutely bone-chilling) scenario, a round or two would eventually penetrate the vehicle's passenger cell, which is why the company also offers run-flat tyres. The idea is that if you do come under attack by gunfire, your vehicle would be able to withstand a few hits while you attempt to drive away from the situation.
You can spot a B6-armoured vehicle by virtue of its split windscreen and much thicker windows. Inside, there's a slight reduction in visibility because the armouring increases the width of the A-pillars.
We reckon B4 is the way to go if you're concerned about protecting yourself and your family. Not only is the additional weight barely noticeable in terms of engine responsiveness (with ostensibly a small penalty in terms of higher fuel consumption), but it happens to improve the bakkie's ride quality too! Most (if not all) bakkies suffer from a jiggly ride when unladen, but this extra weight helps iron out the rougher edges. B4 armouring doesn't affect the look of the vehicle either; your view out of the front of the cabin isn't as obstructed as in the B6. The uninitiated would climb into the vehicle unaware of its, um, bolstering.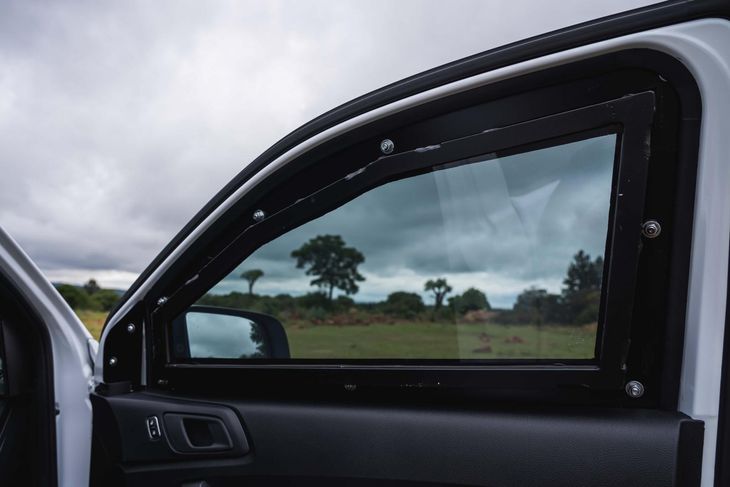 Ford Ranger Armoured: Price in South Africa
The Ford Ranger Armoured is available to order from any of Ford's 134 dealers across South Africa. Rangers come standard with Ford Protect, comprising a 4-year/120 000 km comprehensive warranty, 3 years' unlimited-distance roadside assistance and a 5-year/unlimited km corrosion warranty. A 6-year/90 000km service plan is included and the service interval is 15 000 km or annually, whichever occurs first.
In addition, customers receive a 1 year/50 000km warranty on the armouring components from SVI Engineering. Please note the below prices exclude VAT and the purchase price of the vehicles.
| | |
| --- | --- |
| Ranger Single Cab B6 Stop gun V2.0 Non-discreet | R234 413 |
| Ranger Single Cab B4 Discreet | R338 386 |
| Ranger Single Cab B6 Discreet | R527 990 |
| Ranger Super Cab B6 Stop gun V2.0 Non-discreet | R271 160 |
| Ranger Super Cab B4 Discreet | R454 371 |
| Ranger Super Cab B6 Discreet | R688 225 |
| Ranger Double Cab B6 Stop gun V2.0 Non-discreet | R335 202 |
| Ranger Double Cab B4 Discreet | R454 371 |
| Ranger Double Cab B6 Discreet | R688 225 |
Further Reading:
SVI MAX 9 Review - Driving the unstoppable South African 8-tonne military vehicle
New Land Cruiser bakkie is riot proof