Mercedes-Benz has revealed the next-generation CLS 4-door coupe at the LA Motor Show! Take a look at the details below!
The Mercedes-Benz CLS is a stylish 4-door coupe that rides on the E-Class platform and an all-new, third generation model has been revealed at the LA Motor Show. The new CLS is expected to arrive in South Africa in the fourth quarter of 2018.
Styling details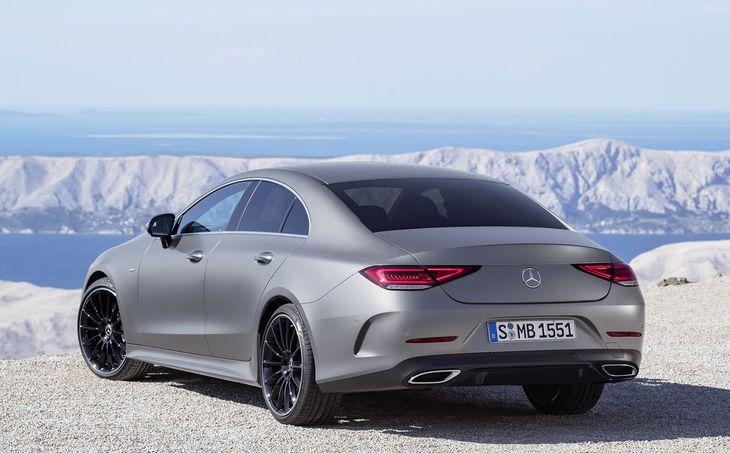 The new CLS' styling has received mixed reactions, particularly when viewed from the rear.
Much like the CLS versions before it, this new CLS still exudes a distinct 4-door coupe outline. The front-end is dominated by a single louvre, diamond grille that slants forward and widens at its base. The grille is flanked by newly designed LED headlights that are flat and wide but inward slanting to follow the contour of the grille. From the side, the new CLS displays a high waistline with frameless windows, giving it a sporty edge. At the rear, the CLS features a new 2-section taillight design with a crystalline appearance that gives them a 3D effect.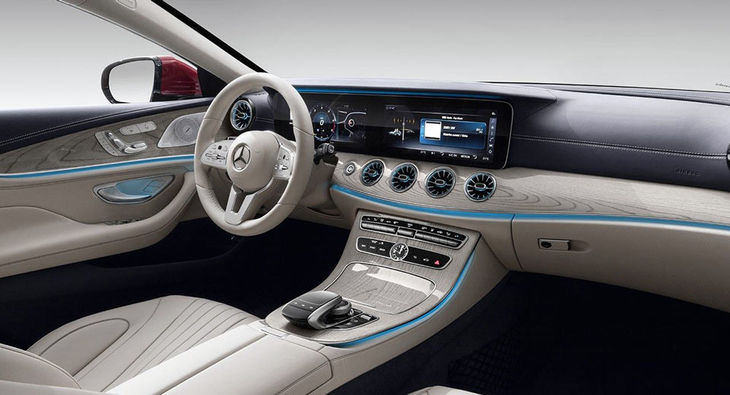 A 12.3-inch Widescreen Cockpit first seen on the E-class has made its way into the CLS.
The interior design communicates a sense of width and general spaciousness with high-quality finishes. A major design highlight is the illuminated air vents which are inspired by jet engine turbines and they also enhance the overall visual appeal of the interior. Furthermore, a 12.3-inch Widescreen Cockpit will be offered as an option, much like that found on the E-Class. The fully digital cockpit can be configured according to your tastes with 3 styles on offer including Classic, Sport and Progressive. Interior ambient lighting is individually adjustable with 64 colours to choose from.
The seats were specifically designed for the CLS with the outer rear seats adopting the same appearance as the front seats giving it a sporty single-seat impression. However, the CLS has been designed to seat 5 people for the first time. The rear seats can be folded down in a 40/20/40 configuration to open up more space. The luggage bay offers 520 litres of space.
Engine details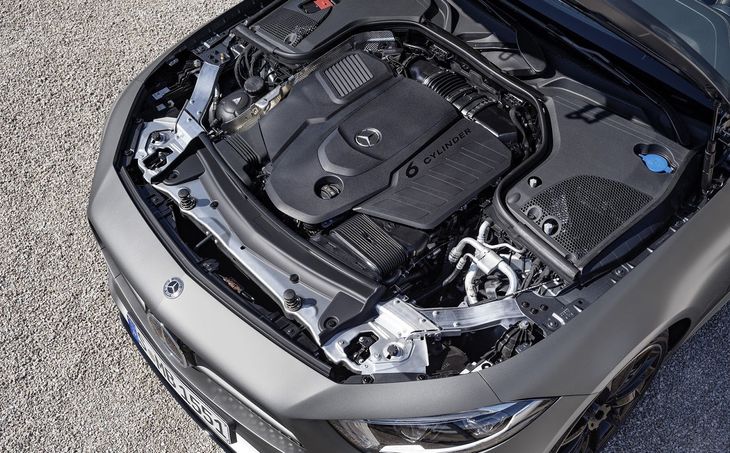 A total of 3 engines will be offered from launch with outputs ranging from 210 kW to 270 kW.
The new CLS will be powered by a range of in-line 6-cylinder and in-line 4-cylinder petrol and diesel engines. At launch, the CLS will be offered with the choice of three 3.0-litre 6-cylinder engines seen in the CLS 350d, CLS 400d and CLS 450, all with 4Matic all-wheel drive.
The CLS 350d 4MAtic will offer 210 kW and 600 Nm of torque while the CLS 400d 4Matic will offer 250 kW and 700 Nm of torque. The petrol-powered CLS 450 4Matic is systematically electrified with an integrated starter/generator (EQ Boost) and 48 V onboard electrical system. Power outputs for this derivative are pegged at 270 kW and 500 Nm of torque with an additional 16 kW and 250 Nm available using EQ Boost for short periods. A bespoke CLS Edition 1 will also be available for a period of about 1 year after market launch.
The CLS rides on a 4-link front suspension and a 5-link rear suspension. A steel comfort suspension is offered as standard while the Dynamic Body Control and Air Body Control suspension systems will be offered as an option.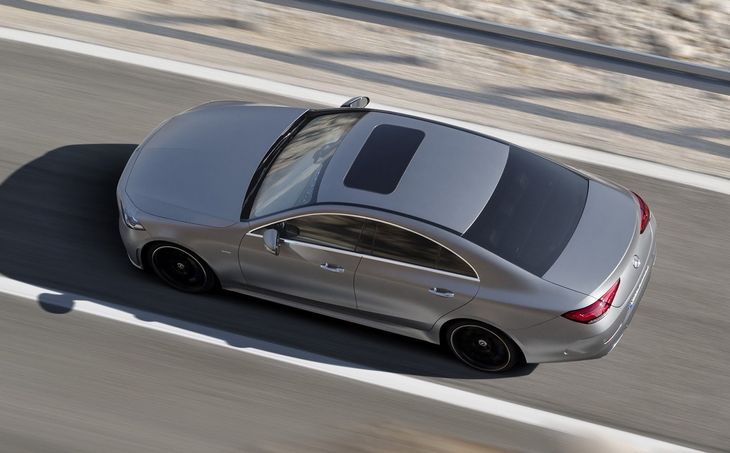 A smattering of safety and driver assistance technology is offered on the new CLS, mostly from the latest S-Class.
The CLS has inherited much of its latest driver assistance technology from the latest S-Class including the optional Driving Assistance Package which includes Active Distance Control DISTRONIC, Active Steering Assist, Active Speed Limit Assist, Active Brake Assist with cross-traffic function, Evasive Steering Assist, Active Blind Spot Assist, Active Lane Keeping Assist and PRE-SAFE® PLUS. Standard safety features include Active Brake Assist, Lane Keeping Assist, Attention Assist, Speed Limit Assist and the occupant protection system Pre-Safe and Pre-Safe Sound. The CLS also features an improved camera and radar system and for the first time, can make use of map and navigation data to calculate driving behaviour.
Watch the CLS on the Nurburgring below!
Further Reading
Spy Shots: Mercedes-AMG's 4-door GT (GT4)
Driven: (2014) Mercedes-Benz CLS
Mercedes-Benz CLS 63 AMG S (2014) Review
Drag Race: Mercedes A45 AMG vs CLS 63 AMG S
Want to buy a Mercedes-Benz CLS?