When Cars.co.za decided to launch its Consumer Awards (#CarsAwards) in 2015, it had the luxury of starting the programme afresh; unencumbered by industry expectations. Right from the outset, the vision was clear – to create an Awards programme that services the South African public and helps motorists to make their best-informed car-buying decisions.
We identified several goals and the mechanisms of (what would come to be known as) the #CarsAwards were devised, refined and implemented to make those goals achievable.
The critical goals were:
The list of vehicles recognised by the Consumer Awards should help car buyers shortlist vehicles for consideration, in whichever category they happen to be shopping.
Post-purchasing "living with" factors needed to be considered (and factored in).
To broadcast the names of finalists to as many South Africans as possible throughout the awards' 6-month process, and immediately after the winners were announced.
And so, the Cars.co.za team started building an awards programme quite unlike any this country had seen before...
1. All the cars in the market considered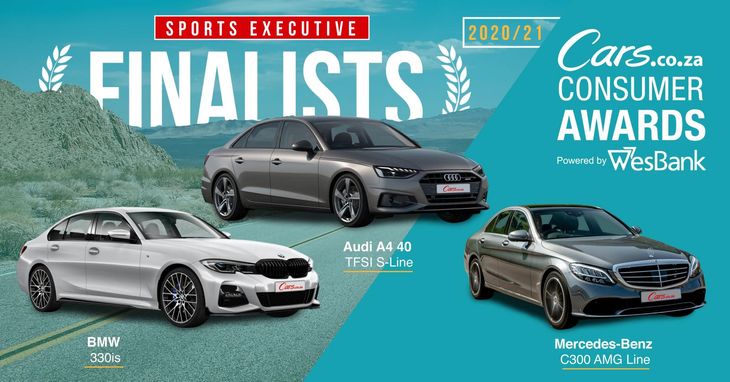 The Business Class category has been replaced with a Sports Executive category.
Right from the start, it was clear that for the Consumer Awards to be of any value to car buyers, it had to include all the cars that are available as new or "out-of-the-box", not only those launched in the past 12 months.
"There are vehicles that have been on the market for 3, sometimes 4 years, that are still worth considering," says Hannes Oosthuizen, Cars.co.za Consumer Experience Manager and #CarsAwards project leader. "We simply had to be inclusive of everything (all models and derivatives) listed in the new vehicle market, particularly if you consider that after-sales service accounts for the scoring. In other words, a slightly older car with a lower product score from the judges, could still come out on top in its category if its brand achieves excellent after-sales service ratings."
The deadline for inclusion was 1 October this year. This was when the Cars.co.za extended editorial team sat down and debated the categories and selected the semi-finalists. All cars available in the market on that date were included.
2. Cars are judged within the categories they fall under, against their peers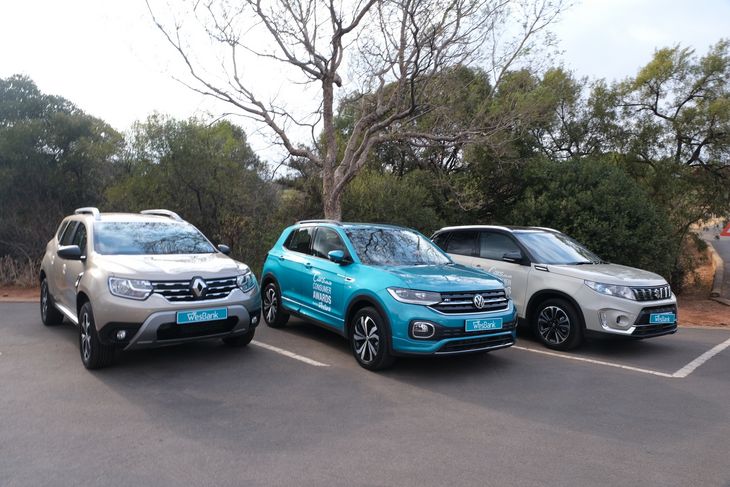 The Compact Family Car category takes into account safety, size and keen pricing.
"There's no point telling someone a premium sedan is the best car in the country when that consumer is looking for an affordable pick-up or a budget car, for example," explains Oosthuizen.
That's why the #CarsAwards, which has been sponsored by financing giant WesBank from its 2nd year onward, has 13 product categories spanning from entry-level cars, through crossovers, hot hatches to premium SUVs.
"We further reconsider our categories every year and remain flexible to changes in the market," Oosthuizen explains. "For example, the traditional family sedan market is just about dead, so there's little point in having a category for that, as you would be speaking to a tiny percentage of car buyers." This approach explains the rise in crossover/SUV-themed categories, as those are the segments from which many buyers are hoping to make their next vehicle purchase.
3. Back-to-back testing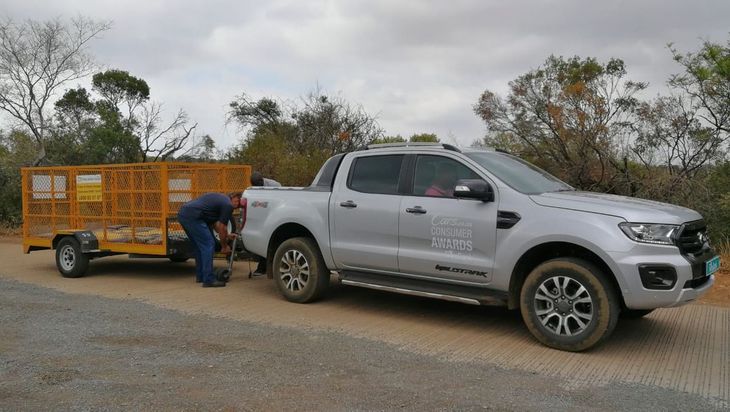 ​
Ford's Ranger undergoing towing testing at last year's CarsAwards.
"One of the major challenges, but also arguably one of this process' greatest strengths, is the fact that we require all 39 finalist vehicles (3 in each of the 13 categories) to be present for 2 days of back-to-back testing at Gerotek, South Africa's only true testing facility, in early November every year," says Oosthuizen. "This is a major logistical challenge, but it allows our judges to drive comparable vehicles back-to-back, something that the majority of motoring journalists rarely get the opportunity to do. In our view, this is the only way one can get an accurate view of a product – when its rivals are right next to it."
4. Weighted categories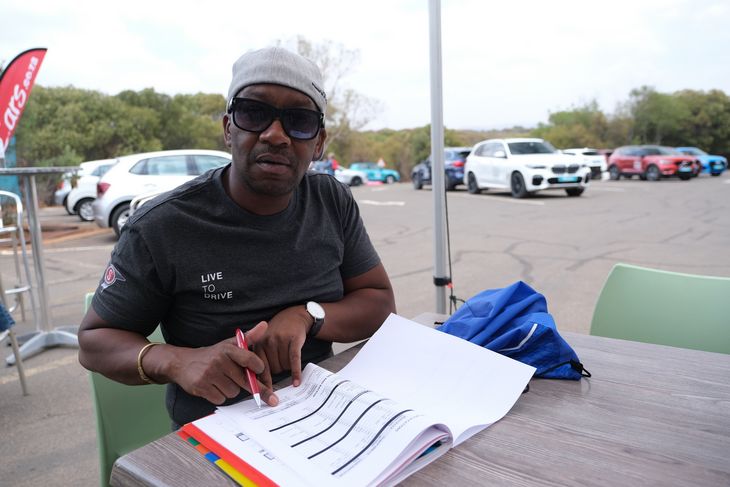 Categories are scored and then subsequently weighted in specific areas within each category.
The so-called "Filters of eligibility" and "Pillars of Success" are unique to the #CarsAwards, Oosthuizen explains.
"When the editorial team sits together on the 1st of October, after we've determined the categories, we need to reach agreement on what defines-, and what the minimum requirements are, for those respective segments of the market. Consider the requirement for an electronic stability programme (ESP) in the Compact Family Car segment," Oosthuizen continues. "The team feels strongly that no compact family car should be sold without that feature. As much as we remain aware of what the market wants, we also need to educate and advise it, so it's a tough balance to find."
Once the filters have been applied, the cars that are left are judged against the "Pillars of Success", which vary from 1 category to the next. "When it comes to scoring at Gerotek, judges may score everything out of 5, but in the background our auditors (PwC) will apply weightings," Oosthuizen says. "For example, in the Family Car segment, the practicality of the load bay may be 'upweighted' as much as 3-fold, while it would carry no weighting in the Performance Car segment." The goal is a scoring system that is in line with consumers' different requirements in each of the respective categories.
5. Post-purchase considerations

Owners of these cars form an integral part of the final decision, they rate their experience both before and after purchase.
"This was by far the most challenging target to achieve," says Oosthuizen. "It's crucial to include a score that reflects each respective brand's ability to provide good after-sales service, parts support and so on," he explains. "After all, when you buy a car, you buy into a brand and enter a relationship that will last a few years."
To find a solution, Cars.co.za turned to data specialists Lightstone Consumer and the firms co-developed an Ownership Satisfaction Survey that would gather this data. In the survey, actual car owners rate their own purchasing experience, after-sales service and more, and all this data is used to calculate the individual brands' scores, which account for 50% of each finalist vehicle's score (with the other 50% coming from the results of the test days' judging).
"There are other awards programmes in which consumers can vote, which impact the results, but this is not how the Cars.co.za Consumer Awards – powered by WesBank – works. We use data from real car owners, who evaluate the cars they know best – their own – to calculate the brand scores," says Oosthuizen. "It's a crucial matter of distinction, because if we were just to open it to public voting, it's essentially nothing more than a popularity contest, with the public voting for cars of which they have little to no experience."
6. A diverse panel of judges
​
Two new judges this year; Mpho Letsholonyane and Leanne Manas joins the jury.
"Motoring journalists tend to be cut from the same cloth," says Oosthuizen. "Yes, they may have experienced a variety of new vehicles, and they are particularly valuable when it comes to evaluating vehicles in more extreme situations, such as dynamic handling or braking assessments. The reality, however, is that most of them don't own cars, because they don't need to. So, our panel also includes non-motoring journalists from various sectors in the media.
"We have, for example, single moms who look at a family car in a very different way to most motoring journalists, or tech journalists, who really understand the latest infotainment systems," Oosthuizen explains. "We assign judges to the categories where they are most experienced and/or best suited."
Another reason why a diverse panel of judges, from all types of media is a benefit, is that the #CarsAwards message is conveyed to a far greater audience than what would've been the case if the judging was restricted to motoring journalists and their publications only.
7. A ground-breaking presentation event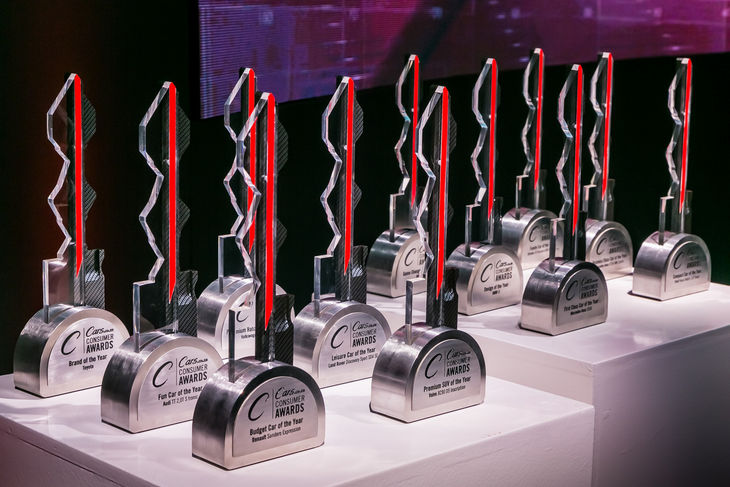 The announcement of the winners of the 2020/21 #CarsAwards will take place during early-February 2021.
Another big challenge was to create an awards event night that would a) please the motor industry and b) engage with South African consumers in a contemporary, fun way. "Working with John Vlismas, Belinda Chapman and their team at OGO Productions to create our event (typically the first annual red-carpet event in Gauteng) has been a privilege," says Oosthuizen. "Right from the first event, the feedback from the industry was that the #CarsAwards presentation was a breath of fresh air. Yes, we hand out special trophies, and yes, there are winners and losers, but every year we try to push the boundaries.
"We have an event that would compare very favourably with most stage productions at the Frankfurt International Motor Show, for example," Oosthuizen adds. "Keep in mind that our event is live-streamed on YouTube, so that those who cannot be there on the night, can still experience the glitz and glamour of the show... and there's a lot of that!"
What's in store for the 2021 announcement? "Let's just say that it will be colourful, and we're working hard to ensure that visually our audience is in for a real treat."
8. An investment in broadcasting the winners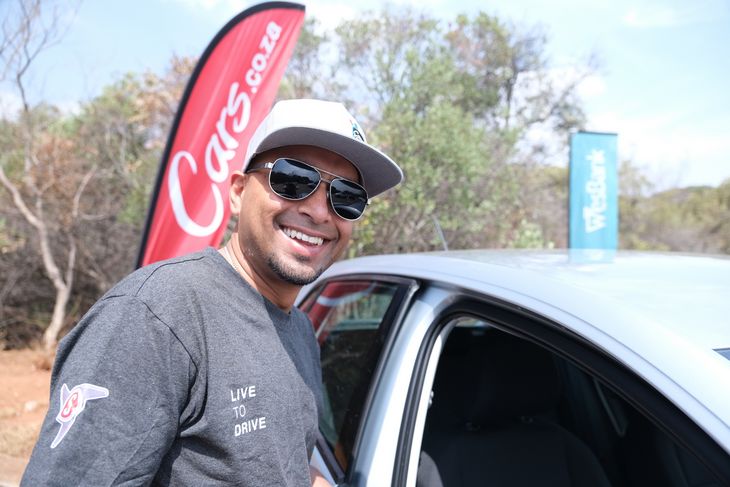 Dasen Thathiah​, a reporter for ENCA, joined the judging panel in 2019.
"Many awards programmes end with the handover of a trophy (or trophies), followed by a press release," Oosthuizen explains. "We decided from the get-go that if our awards programme was to truly have an impact on consumers' purchasing decisions, it would require significant post-event marketing. This is why you see #CarsAwards billboards across Johannesburg and at airports. That's why there are ads in magazines and newspapers, as well as several online platforms: to inform consumers about which cars they ought to be considering. The brands don't pay for those ads, it's part of the awards roll-out and integral to our strategy."
9. #CarsAwards has WesBank as a partner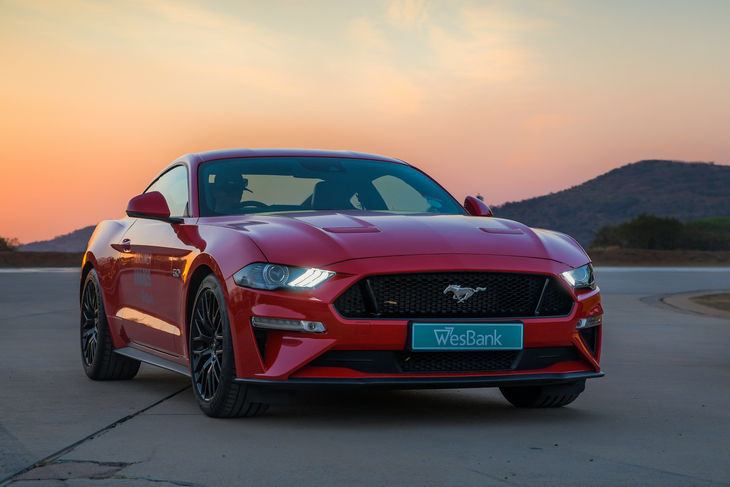 Wesbank continues to be the headline sponsor of #CarsAwards.
"We had confidence in our recipe in 2015 and managed to host the first #CarsAwards without any sponsor," says Oosthuizen, "but having WesBank as a partner has given #CarsAwards far greater punch. WesBank is the largest provider of vehicle finance in South Africa, and our awards programme attempts to guide consumers to better purchasing decisions. It's a perfect fit, really, and we've developed a standalone website (www.carsawards.co.za), where prospective car buyers can read up on the awards, the judges, the finalists, category criteria and put through a finance application, should they wish. We work very closely with the WesBank team to further hone the #CarsAwards recipe."
Since 2019, WesBank's highly anticipated industry forecast has also been added to the #CarsAwards event evening, adding even more value for the media and industries present.
Oosthuizen adds that the Cars.co.za Consumer Awards – powered by WesBank, will continue to evolve and reflect the local market changes: "We want to thank everyone who has engaged with us in the past 6 years, from OEMs to every car owner that completed a survey. You've helped us build an awards programme that we believe will help many buyers."
The winners in the 13 respective categories and the recipient of coveted Brand of the Year title (entirely based on consumer data) of the Cars.co.za Consumer Awards – powered by WesBank, will be announced early in February 2021.
Visit www.carsawards.co.za to find out more about the categories, criteria, finalists, scoring system and judges.
Related content: