For the second episode in our SentiMETAL classic car series we time warp to the decade of excess, big hair rock and the whaletail Porsche 911 Turbo. Sit back and turn up the volume!
If you grew up in the '80s and loved cars, it is very likely that a poster of the Porsche 911 Turbo (930) adorned your bedroom wall. Launched in the late '70s, the unforgettable 911 Turbo was one of the first "volume-produced" turbocharged cars, and despite Porsche's best efforts through the upgraded brakes, better tyres, increased track width and, of course, that trademark rear wing for downforce, the 911 Turbo quickly became famous for its "dangerous" power delivery characteristics. Many drivers failed to control the 911 Turbo's lethal cocktail of turbo lag and massive power and consequently the car earned the nickname "widowmaker", for obvious reasons.
An even more powerful "Widowmaker"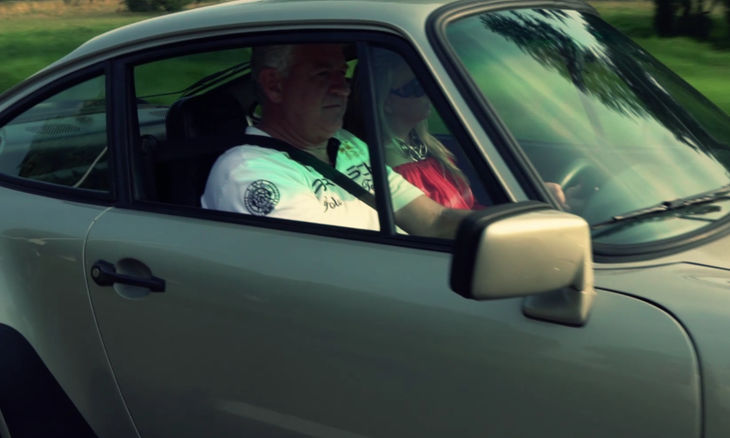 Gary and his wife Elize don't believe cars should sit in garages. This 911 Turbo often gets to stretch its legs.
The star of this video is an even rarer 930 Turbo, featuring as it does a factory upgrade to 400 hp (up from 300 hp). Keep in mind that even prior to this power upgrade, the 911 Turbo was one of the fastest cars in the world at the time. According to Johannesburg-based owner, Gary Berndt, this is one of only a handful of 911s that came to South Africa with this "Special Wishes" upgrade. Berndt, a performance car and motorsport enthusiast has owned this 930 Turbo for 16 years, and shares his passion and memories in this video, filmed primarily around the Hartbeespoort area.
Unlike many owners of extremely rare and valuable machines, Berndt doesn't believe that cars should be museum pieces or only be on display. And even though the 911 Turbo has a reputation for being a dangerous car to drive, he has racked up many miles (this car has done 137 000 km), usually partnered by his wife Elize, who happily shares his passion for all things fast. It helps, of course, that Berndt is a very skilled driver, having raced in numerous disciplines professionally and with a trophy room as evidence. Undoubtedly, this has helped him successfully tame the Widowmaker.
Which famous, classic or iconic car would you like to us to feature next? Let us know in the comments section below.
You may also be interested in;
SentiMETAL ep1: A 400 000-mile love affair with a Jaguar E-Type
Stunning classic Bimmers and BMW 100 Festival (video)
Jaguar's iconic E-type reborn
Opinion: For nostalgia's sake
Looking for a Porsche 911 to buy?