Like so many South African industries, the automotive market has been hamstrung by the national lockdown, which was triggered by the outbreak of Covid-19. However, it's still entirely possible to research, find and indeed buy your next vehicle during this tumultuous time. Gero Lilleike ventured out into the used car market (armed with a mask and sanitiser) to bring you these useful lockdown car-buying tips.
Some of you may think that buying a car right now is crazy and, you might well be right. The world has changed, I know, and it's not a particularly ideal – or pleasant – time to be wandering around a used-car lot with the threat of a Covid-19 infection seemingly looming on every surface you touch. But shop you can! During Level 4 lockdown, car dealers opened their doors to the public under strict regulations, which saw the wheels of the local automotive industry slowly start turning again after grinding to a halt earlier this year.
During Level 4 of the lockdown, we also reported that if you were in a position to do so, buying a new car sooner rather than later would be preferable as inevitable new car price hikes have already been implemented and will continue to make their presence felt in the marketplace in the months to come.
Buying conditions are certainly not what they were just a months ago and even in a time of crisis, it's worth acknowledging that there is a silver lining for potential car buyers. Interest rates have been slashed, which makes it easier to service debt and dealers need to keep their doors open, which means there are chances to secure a great deal.
Yes, it's true, many people have lost their jobs (to the obvious detriment of households' buying power), which is sad, but for those whose incomes have remained stable, there are deals to be had, whether you are buying-down to cut costs or venturing into the used car market to find the right replacement vehicle to suit your current situation.
It just so happened that the local Covid-19 pandemic coincided with a need for me to buy a more practical vehicle due to my changing lifestyle requirements. As an avid surfer and beekeeper, my much-loved 2004 Toyota Corolla could no longer meet my increasing need for a more practical cargo-carrying solution and so, with my mask on and hand sanitiser at the ready, I went on a car-shopping mission. Hopefully, my experience will help guide you through your car-buying journey in these uncertain times...
1. Check Your Budget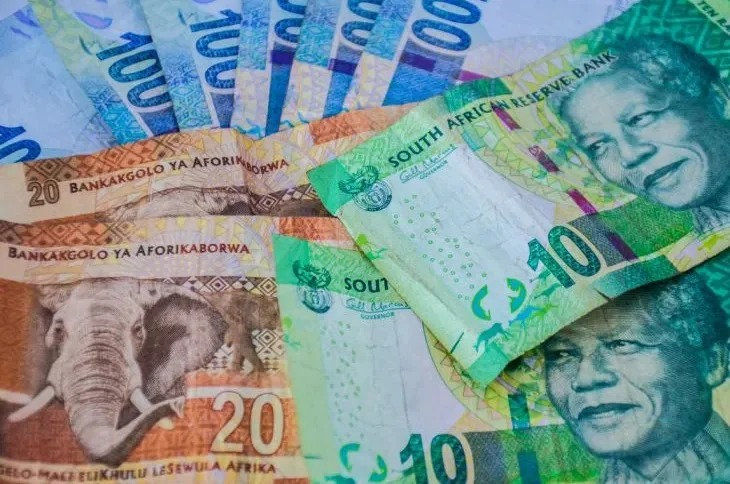 Now, more than ever, you need to check your budget extremely carefully and be sure to factor in any potential future expenses. Be brutally honest with yourself and, importantly, don't try and justify why you should buy a car if you can't actually afford it. That's just silly and, if you overextend yourself, it's a sure way to incur potentially ruinous debt.
Every cent you spend now can have a huge impact on your financial health in future. Buying a car is a significant financial commitment and a major burden for most people and while you may want a car, you need to ask yourself if you really need a car. Buy with your head, not your heart. Be smart. If you can't afford it, walk away. It's that simple.
If you are blacklisted, it's unlikely that you will qualify for car finance.
Check out: How To Buy A Car If You Are Blacklisted
However, if you have sufficient disposable income to afford to pay off the kind of car you need, then you will have to decide on whether you want to buy a new or a used car.
In my case, I decided to look in the used car market for a 1- to 3-year-old used car that my budget/disposable income could accommodate without putting too much pressure on my overall financial situation. Also, remember to make room in your budget for other car-related expenses such as car insurance, maintenance requirements and fuel costs.
Check out: How to get the best insurance deal
If you are planning to replace your current car you will have to decide if you are going to trade-in or sell your car privately (see below).

Top Tip: Used cars that are 1-3 years old represent good value because they typically have lower mileages and may still be covered by a part of a warranty and service or maintenance plan. The brunt of depreciation (the sizeable devaluation when the vehicle changes hands for the first time) has already been absorbed by the previous owner/s.
2. Trade-in or sell privately?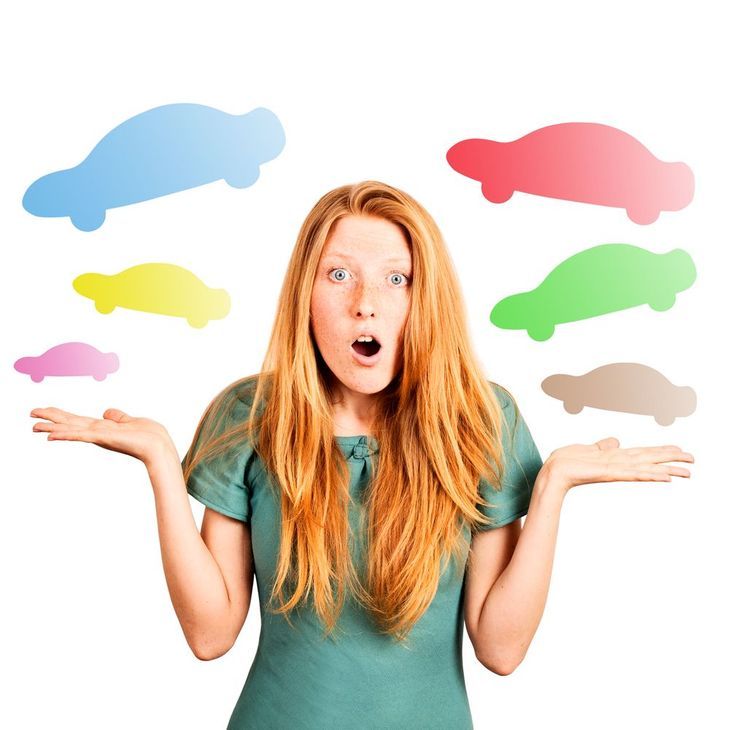 What if I told you that there is this wonderful vehicle-retail website through which you could sell your car quickly and without hassle? Well, you must have guessed it, it's called Cars.co.za! If you are reading this you are in the right place. Welcome! Click here if you want to sell your car privately or to a dealer
Under normal trading conditions, I would most definitely have tried to sell my used car privately. Selling your car privately generally means that you might fetch a higher price for your vehicle whereas with a trade-in you must expect lower offers for your car based on its trade (pre-dealer-markup) value. The Used Car Search function on Cars.co.za is a great way to get an idea of what your car is generally worth in the used car market by looking at similar used cars for sale with similar mileage and condition.
However, under Level 3 lockdown and the need to be vigilant about social distancing, I wanted to save myself from experiencing the extra administration hassles of selling my car privately, such as making countless appointments for people to inspect my car at home or standing in long queues at the traffic department to process paperwork... and so forth. Instead, I accepted that I might get a little bit less for my vehicle, but I made peace with that decision and proceeded to try and find the best trade-in offer.
Cars.co.za has a great new feature that serves this very purpose and it's called Match! You simply follow the quick process to load your car's details onto the Match! system, which will subsequently alert dealers that your car is for sale; after that, interested dealers will make offers to buy your car from you. The choice to accept or decline the offer(s) is entirely up to you. It's that easy! Match! is very much like an online dating site, but for car owners and dealerships. You should definitely give it a try!
Sell your car on Cars.co.za using Match!
Sell your car privately on Cars.co.za
3. Take your time, shop around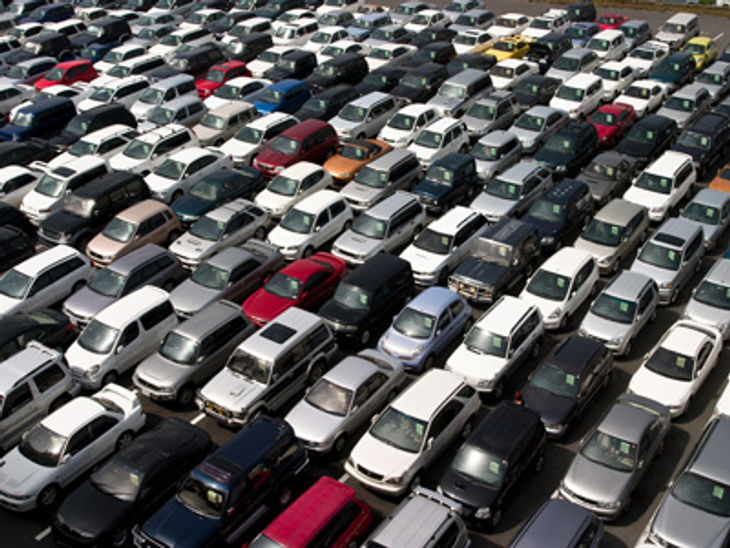 While you work on securing the best offer for your used car (unless you simply trade it in), you can start shopping for its replacement. Again, Cars.co.za is the best place to look for a used car because the platform lists accredited car dealers and the 'site has been specifically designed to help you find the vehicle you're looking for quickly and effectively.
Start by using our Used Car Search Tool and select the various parameters you are interested in, such as specific car brands, price ranges, maximum mileage, region, body shapes, engine type, transmission and so forth, to refine the search results. Browse the used-car listings methodically until you find (a) vehicle/s you might be interested in.
Once you have found a used car you're interested in buying, it's time to "Contact the Dealer" by filling out your details on the relevant car listing's page, which will then be sent to the dealer that stocks the vehicle. The dealer will contact you directly and you can then proceed to make an appointment to inspect the vehicle and to take it for a test drive.

Top Tip: In addition to using Cars.co.za to find your next new or used car, also be sure to liaise with the relevant dealerships in your area to find out if the outlets have any stock available of the car you are looking for. The more thorough your search process is, the wider the choice and the better the chance you'll find the exact car you are looking for.
Cars.co.za also has a selection of new car specials to consider. Browse New Car Specials on Cars.co.za
4. Test Drive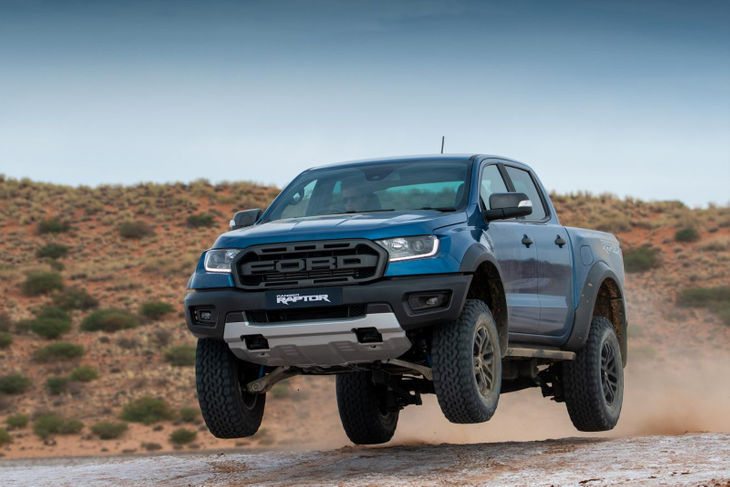 You should aim to have at least 3 or more test drives lined up of examples of the vehicle you are looking to buy. Even before you even start negotiating a purchase price or the terms of the deal, you will learn pivotal information about your prospective purchase beyond what you can see (and read in its documentation) during the test drive experience.
Test driving is very important and ideally, you should never buy a car that you have not driven yourself. A test drive will give you the opportunity to not only sample the general condition of the car as well as its suspension, engine, transmission and features (as advertised), but you should also take your time to closely check the condition of both the interior and exterior of the vehicle and make a note of any visible defects as these could be used to negotiate the price of the vehicle with the seller or dealer.
Be as thorough in your assessment as possible. Also, insist on seeing and studying the service history of the car and, if you are seriously considering buying the vehicle, enlist a trusted mechanic to inspect the vehicle to make sure that it is mechanically sound, especially if the vehicle is being sold privately. The last thing you want to do is buy a lemon!
If you buy a problem car, here are your options.
Bear in mind that you can no longer just pitch up at a dealership and demand a test drive. Dealers have to follow strict Covid-19 protocols in order to do business and you should, therefore, phone the dealership and pre-book a test drive appointment. Always carry your own sanitiser with you and wear a mask when you are at the dealership. The car you are test driving should be sanitised before and after the test drive by the dealership. Make sure that this is done before getting in the vehicle, if not, insist upon it.
5. Negotiate for the best deal possible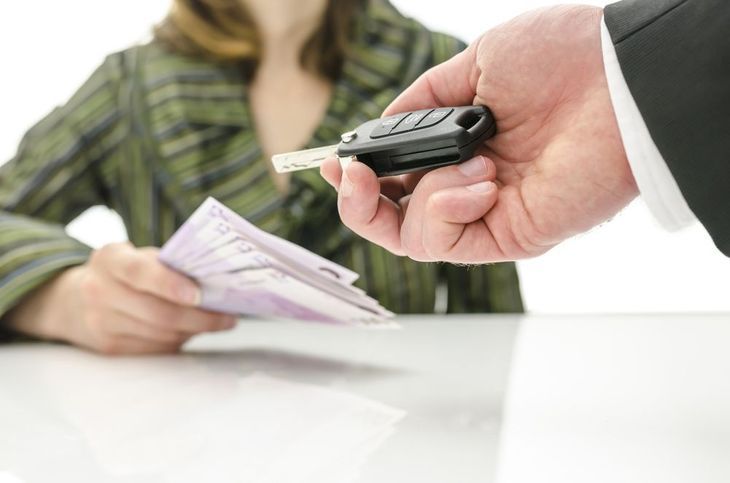 Now that you have driven the car/s you are interested in buying, you should be much closer to making a purchasing decision.
When you have decided to make an offer on a vehicle, sit down with the seller or dealership staff to discuss and negotiate the purchase price as well as the payment agreement (if you need to put down an upfront deposit and the procedure of applying for finance – if required). Whatever you do, don't be shy to ask questions and never be afraid to haggle (negotiate a better deal). Remember, your hard-earned money is on the line and you should take it upon yourself to negotiate the best deal you possibly can. If you are not satisfied with the answers or with the outcome of your discussion, then perhaps you should consider looking elsewhere, but ultimately, only you can be the judge of that.
Bear in mind that most dealers and sellers will have made provision for negotiation (set a minimum price) and, to put it bluntly: if you don't ask for a sweeter deal, you won't get.
Importantly, you need to consider how you are going to pay for the vehicle and the terms offered by the dealer's financing representative (or, more to the point, whichever bank or financing house you prefer to finance the vehicle) should be discussed and clarified in fine detail. Most people apply for finance to buy a car and if this is the case you must take the time to understand how car finance is structured, so that you can opt for the best finance solution to suit your budget. Again, ask questions until you fully understand!
Remember that your monthly car instalment is determined by the cost of the vehicle, the length of the payment term, the interest rate you are offered and whether you will be putting down a cash deposit, trading-in your current vehicle or neither – or both.
As a rule of thumb, the longer the finance period, the cheaper your monthly repayments will be but the more interest you will pay over time. Similarly, if you pay your car off over a shorter period, you will pay more monthly, but you will pay considerably less in interest over time. A trade-in or cash deposit will reduce the overall loan amount and will, therefore, reduce your monthly repayments. Also, the lower the interest rate you are able to obtain, the better. The prime interest rate is currently at 7.25% (July 2020).
It's worth bearing in mind that vehicle registration will take longer than normal due to the impact of Covid-19. Many traffic departments are currently closed for decontamination and delays in processing should be expected for the foreseeable future.
Top Tip: Don't sign any purchasing documents until you are fully aware of the financial implications thereof and the deal in general. Always sign with confidence!
Use our finance calculator to work out your potential monthly instalments
6. Sleep on it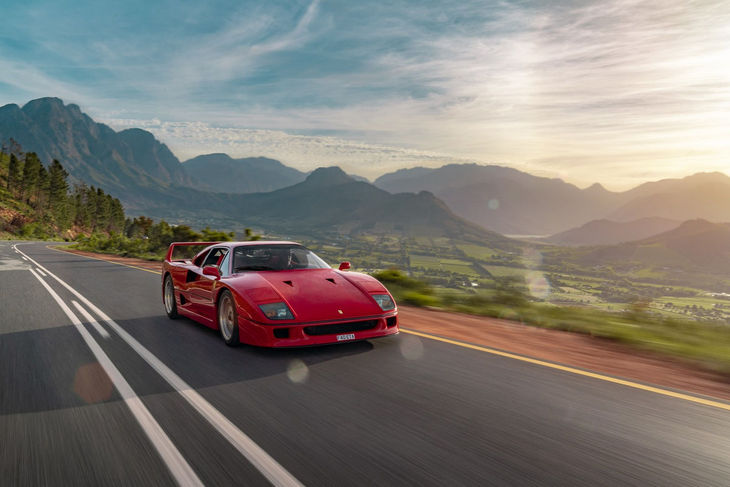 Before you make any final decision or sign documents, sleep on it. Insist on taking a day, or as long as you need, to think it (the deal) through. Review all your decisions and make 100% sure that this car is the car for you and that you can honour the financial commitment. This is important: many people rush into purchasing a car far too quickly only to find that they have either bought the wrong car or over-extended themselves financially, or both. Even people who can afford to buy a Ferrari F40 with cash need to ponder their purchase thoroughly. Buyer's remorse can be avoided if you are patient, methodical, reasonable and, most importantly, honest with yourself about what you can afford.
As for the outcome of my used-car-buying escapade, my treasured Toyota Corolla will without a doubt find a new home and I know that whoever owns that car will have many dependable kilometres ahead. As for me, a new chapter begins; I am now living the van life, as the hippies say... Find me on the Instagrams to see what I bought :)
I trust this article has helped you in some way and I wish you a happy car shopping experience on Cars.co.za. Stay safe and good luck!