On the one hand, car firms are either happy to ride roughshod over tradition in their mad rush to downsize engines – or hand out their motors like they're flyers at an intersection. On the other, cynical marketing departments are maniacally launching special editions... of special editions. Either way, manufacturers are making more money by "taking the Mickey".
While the world economy faces ever-present threats of another recession, no doubt fuelled by the ongoing Brexit saga and Donald Trump's tariff war with China. Somewhere in between the chaos, the car industry is trying to keep afloat by, on the one hand, schizophrenically reinventing itself as the Greta Thunberg-approved patron saint for carbon-neutral citizenry, while on the other, trying to not alienate the supremely profitable (but ozone-eviscerating) performance component of mobility marketing. We've arrived at an uncomfortable and unsettling junction in motoring. CO2 emissions keep tumbling, but kilowatt outputs continue to rocket. A win-win for everyone, surely? Oh no, and here's why: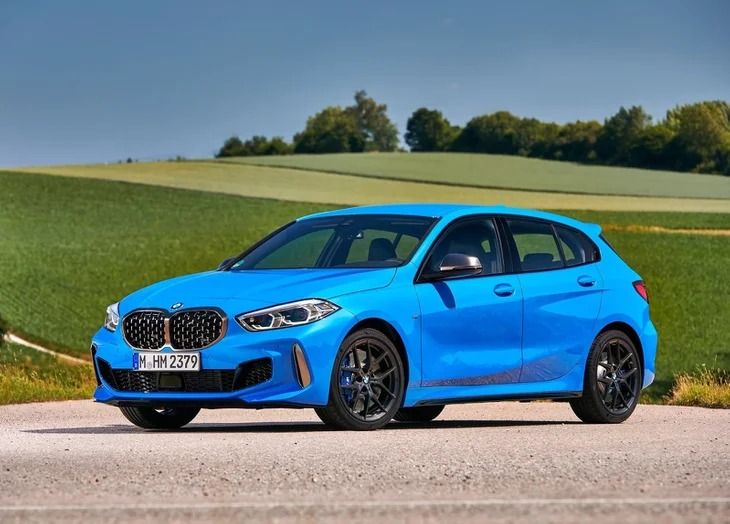 Just a decade ago, BMW's 3.0-litre twin-scroll turbopetrol (35i) engine produced 225 kW, but it was a straight-6. The M135i xDrive produces the same, but it's a 4-pot with an electronically augmented exhaust note.
1. Efficiency is trumping tradition
Power outputs and engine efficiency are improving simultaneously, but the victim of this uneasy truce between petrolheads and environmentalists is tradition. Consider that the newest iteration of BMW's 2.0-litre B48 engine develops 225 kW and 450 Nm – figures that are similar to its 3.0-litre outputs from not so many years ago, but with reduced consumption and associated emissions: almost certainly a mortal blow to the company cornerstone – the straight-6 engine.
All of which means your car is nowhere as special as you think it is, because its engine is being downsized and democratised in the finest socialist tradition – by über-capitalist car companies, who charge you a premium for the privilege.
2. My hot hatch; your SUV: what's the difference?
So it's all good to blow next year's school fees on an "early model Ford Focus ST, styled to look like an RS, low mileage (well, 300 000 km), no accident damage (but a minor respray), one careful lady driver, Ricardo seats, capable of an 11-sec quarter-mile (but never been raced)" knowing full well what you're letting yourself in for. But that special sensation of swopping your second mortgage for the almost new hot hatch of your dreams will disappear as quickly as you can Instagram it – only to discover its engine is appropriated across the range with other – more ordinary – models, including the nemesis of all things performance, Lifestyle SUVs. Which means a sweaty fist bump from the Range Rover Evoque driver when he spots your recently discontinued (but still sick) Focus ST in the gym parking lot. When it comes to the pursuit of exclusivity and bespokeness and being charged for it, sharing has never meant caring.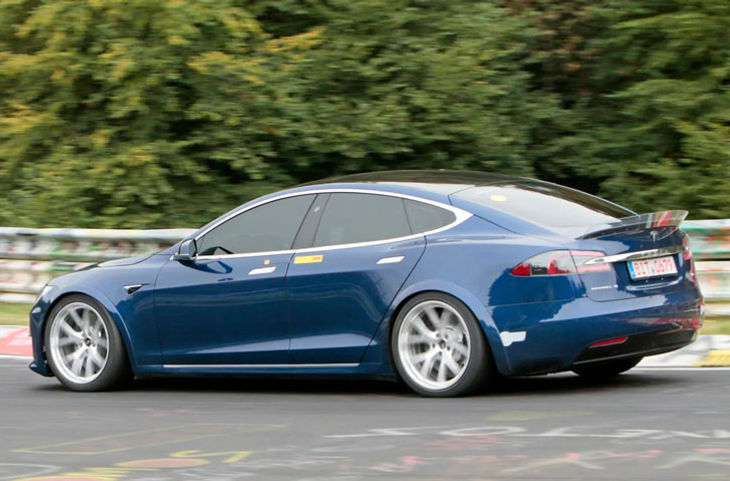 Take that, Taycan! Tesla and Porsche have been vying for bragging rights around the legendary Nordschleife Nürburgring.
3. 'Ring sting: Leveraging SUV lap times
Yes, but what about so-called performance SUVs? Enough has been said about the motoring world's nonsensical obsession with kerb-climbers with ludicrous Nürburgring lap times. Green Hell, indeed: Jaguar has even turned its Ring taxi into an electrically-powered SUV, so the apocalypse has already arrived (if you ask me). Because the first thing you always inquire about when shopping for an SUV at the dealership is never about the folding rear seats, the ground clearance or the torque-vectoring all-wheel-drive system, but whether its record 'Ring time was achieved with all-purpose road tyres or Michelin Pilot Sport Cup 2 or the Pirelli Trofeo R or the Dunlop Direzza DZ03s, not so?
Car manufacturers are now also inventing their own categories for 'Ring time entries, followed by bold but baseless claims such as "best in class", notably when there are no other competitors in that class, or any to have ever made such attempts. In August, Porsche claimed its electric Taycan, uhm, Turbo S, was "the fastest 4-door EV" around the Nürburgring. The "4-door" bit is important, because as an EV, the Taycan is almost a minute slower than the 2-door Nio EP9 around the 20.8 km-long lap. But that hasn't stopped them from claiming a record – in a category Porsche created for themselves – before Tesla arrived in October with their "GT3-spec" Model S that beat the Taycan's time by 19 sec.
Soon you'll see 'Ring records for "fastest blue cars with one white stripe, hey, remember to view that in private mode. Sorry, what was that?" or "the fastest blue cars with one white stripe with times set on a Monday" – all "best in class."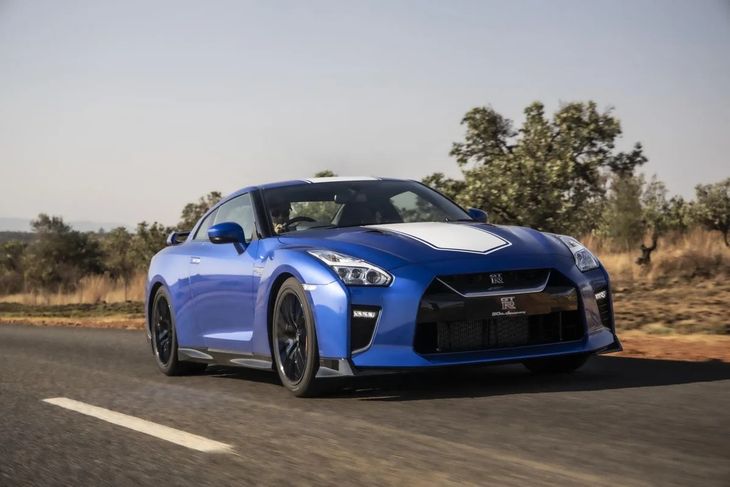 This R35-generation Nissan GT-R has been in sale in South Africa since 2009... there have been several versions, here and abroad.
4. Special editions of special editions
This has to be the ultimate in shameless cash-mining manoeuvring by manufacturers: sell an already limited-run product, only to inform customers 6 months to a year later that there is now an über-er version of their once über-est version, which will necessarily devalue exponentially at the very moment of such announcement. With its uncountable track packs and lightweight editions, there have been more versions of Nissan's geriatric R35-generation GT-R than there are Fast & Furious and Marvel Universe movies combined.
Another example is the Porsche 911 GT3 RS – the ultimate version of the already piping hot GT3, which in turn stands above the regular 911 Carrera – with the price, rarity and desirability factors to match Kim Kardashian's phone number. Only for you to be later told "that's not all", because there now also happens to be a Weissach Pack edition intended to strip your once-hot GT3 RS of its specialness; even if in any GT3 derivative's instance it'll retain its value. Porsche did the same when launching the GT3 RS 4.0. And then the 911R. Because you're totally worth it – but never quite special enough, for long enough.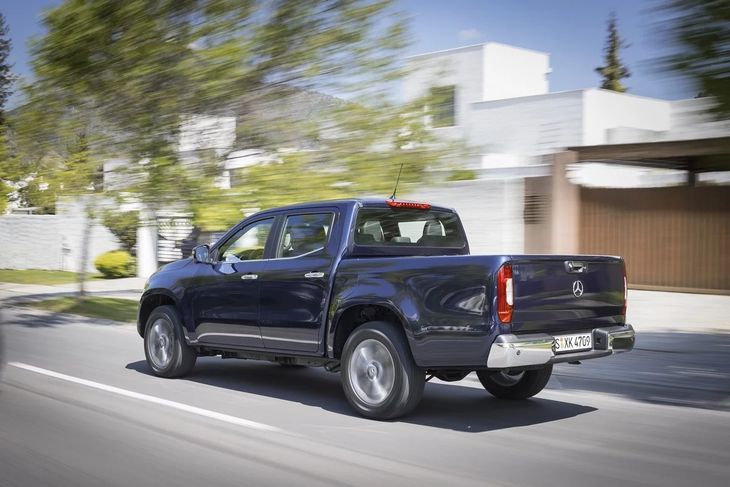 The Mercedes-Benz X-Class has not been nearly as popular as its maker (and many others) thought that it would be...
5. Brand-busting buddy-ups
The thought of 2 respected manufacturers pooling their best efforts to make the most superlative car ever is a scintillating prospect. Audi's limited-edition RS2 Avant stands tall as one of the coolest and credible collaborative efforts in history. Between March 1994 and July 1995, the Ingolstadt-based brand joined forces with Porsche to create the most iconic performance estate ever built. In a 1995 test for Autocar magazine, the RS2 delivered a 0-48 kph time of 1.5 seconds – which was faster than the McLaren F1 supercar – and indeed the Williams-Renault F1 car of that year.
Sadly, not all joint efforts capture the buying public's imagination and run the very real risk of brand dilution or loss of product identity. Recent examples are Toyota's flirtations with Subaru and BMW for the respective co-parenting of the 86/BRZ and more recently, the Supra/Z4. And after disappointing sales worldwide, Mercedes-Benz now regrets the creation of its X-Class and has already announced its intention to cull it at an undisclosed date: a perception of marginal build quality and a too-similar countenance to its Nissan Navara double cab organ donor, along with an excessive asking price, seem to signal the death knell of the Stuttgart-based firm's He-Man meets Hugo Boss utility vehicle.
It has been said that the motor industry will see more disruption in the next 5 years than it has seen over the past 3 decades. The increasingly prevalent (and nauseating) acronym – C(onnected) A(assisted) S(hared) E(lectric) stands at the centre of this apocalyptic prospect. Our cars are becoming Tupperware appliances before our very eyes and through our subjection to advertising and all layers and avenues of influence, we're being coaxed to feel good about it.
This is wrong.
In the 20th century, the automobile became the ultimate signifier of individual freedom. In future, it seems, it will come to symbolise enslavement and the death of individual expression. It's the rise of the machines – and unless you've got something special from yesteryear hidden away under a cover in your garage, you won't be immune to its advances.
Related content:
Why Toyota Never Built a Corolla Quest Bakkie
Do you even know what you're buying?
Can New Defender Save Land Rover?