The next-generation BMW M5 has been officially revealed! Here's what you need to know about the super sedan which will go on sale worldwide early next year.
1. Automatic only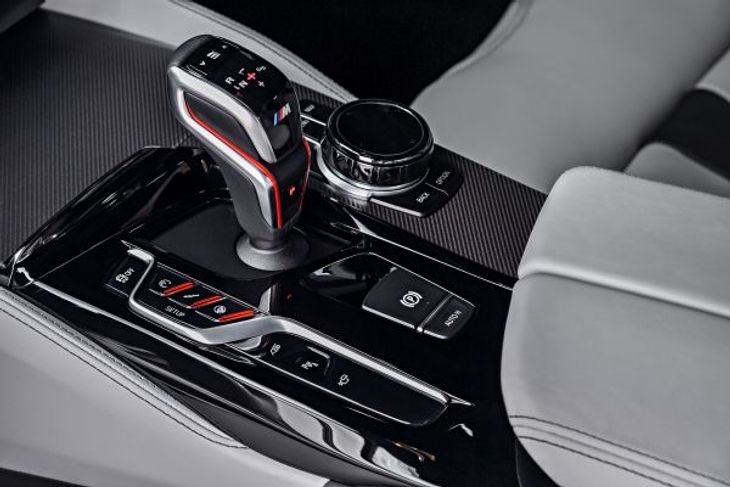 BMW will only offer the M5 in 8-speed automatic (M Steptronic) guise with steering wheel-mounted shift paddles. Gone is the manual version (which was offered in the North American market in the E60- and F10-generation cars) and so too, for that matter, the dual-clutch automatic transmission that did duty in the model that was on sale until last year. The demise of the dual-clutch 'box can be attributed to the improved quick-shift technology (and supposed better durability) of torque-converter gearboxes, which have negated most of the advantages of the dual-clutch setup.
2. AWD... but also RWD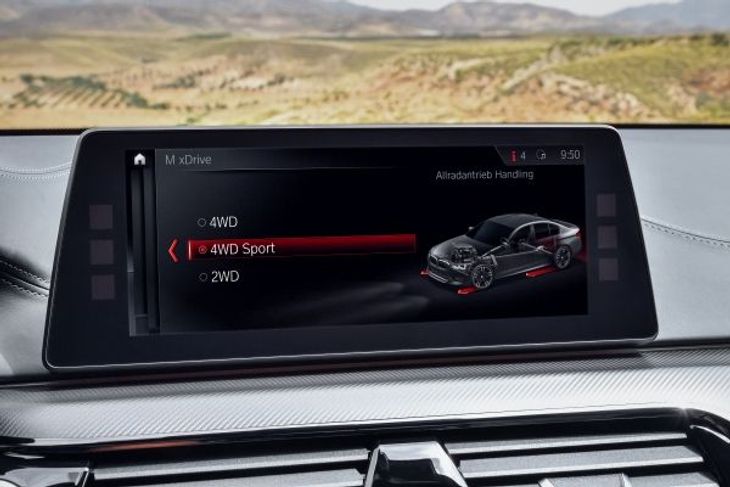 You will be able to select between different driving modes that can switch the M5 from all-wheel drive to rear-wheel drive configuration. The combinations of the dynamic stability control modes are: DSC on, MDM, DSC off... and the M xDrive modes are 4WD, 4WD Sport and 2WD.
Much like the in the M5-rivalling Mercedes-AMG E63, depending on how you feel like driving, you can select which end(s) you want the power to be sent. All-wheel-drive will allow for more linear acceleration and surefooted handling, whereas rear-wheel-drive will be for driving enthusiasts who enjoy managing oversteer... or those who like to "lay down some rubber"/generate excessive (let alone expensive) tyre smoke.
BMW M5 x-Drive Explained
3. Peak power of 441 kW / 750 Nm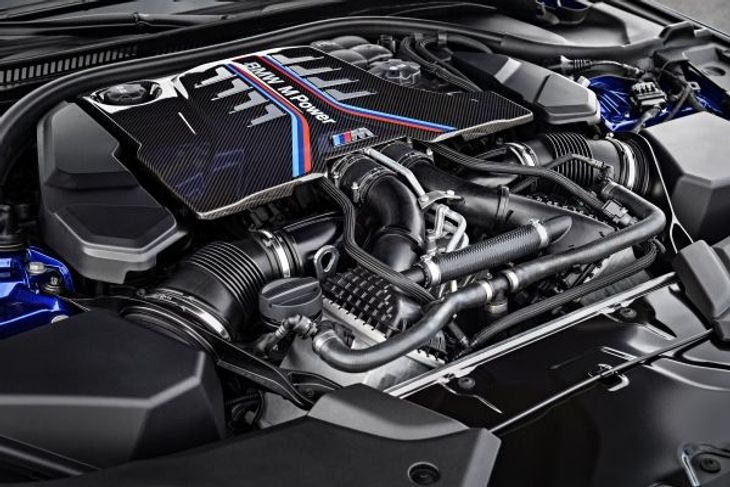 The 4.4-litre twin-turbo V8 motor does duty again, but has been redesigned and -configured to deliver a peak output of 441 kW and 750 Nm of torque. BMW says the enhancements include higher injection pressure, new turbochargers, more powerful lubrication and cooling systems, plus a modified, lighter exhaust system, "which generates an even clearer rendition of the unmistakable M soundtrack".
In terms of acceleration, BMW claims a 0-100 kph sprint time of 3.4 seconds before reaching an electronically limited top speed of 250 kph. An optional M Driver's Package will take the top speed to 305 kph.
4. Carbon bits
BMW has kept the kerb weight of the super sedan as low as possible. The roof is made from lightweight carbon fibre-reinforced plastic (CFRP) and some of the mechanical components are made of the lightweight material too. Less weight has obvious advantages for acceleration and braking, but lowers the car's centre of gravity too, which improves handling agility. The exhaust has been modified and lightened as well, all the while improving the soundtrack.
5. To be revealed in Frankfurt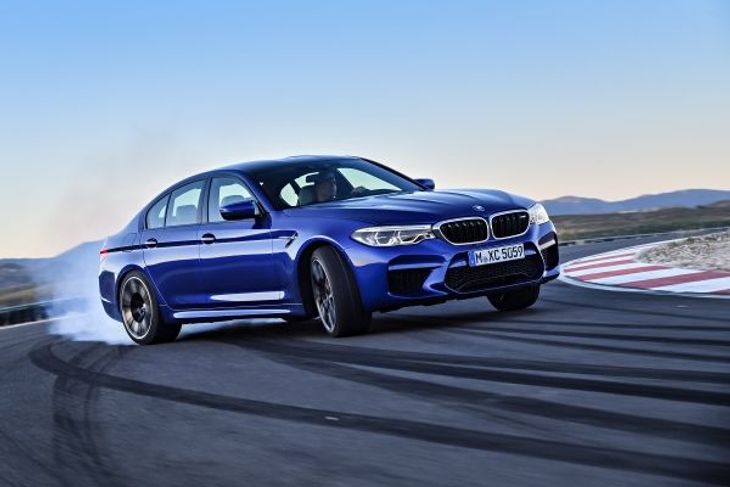 BMW will show the new M5 at the Frankfurt Motor Show in September this year (2017). It will then go on sale in early 2018 and is coming to South Africa in the first quarter of 2018.
Related content:
Next BMW M5 Spied in the Snow
BMW M5 Pure Metal – The Most Powerful M5 Ever Made [Video]
Mercedes-AMG E63 S 4Matic (2017) First Drive
Audi RS6 Avant vs Jaguar F-Type Coupe AWD R - The Final Showdown
Interested in buying a used BMW M5?