We went to Italy to drive the new Fiat double-cab bakkie. It's called the Fullback and is due in South Africa imminently. Here are five things you need to know about it.
Read a detailed first drive report about this vehicle here
Is it really a Fiat?
It is made in Thailand, has a bold Fiat badge on the snout and rear, but underneath it's actually a (next-generation) Mitsubishi Triton. This bodes well for the Fiat Fullback because it's based on proven mechanicals; Mitsubishi's extensive Dakar off-road racing experience and local market success count for a lot...
What will South Africa get?
Fiat SA has an interesting strategy for 2016/2017: bring everything in and see what sells. South Africa will receive single- and double-cab models, 4x2 and 4x4, manual and automatic transmissions as well as a choice of either petrol or diesel powerplants. For the bakkie customisation aficionados there will be a complete range of Mopar accessories which will give your Fullback that hardcore look. Think of Mopar as the Fiat Chrysler group's rival to Ford's Wildtrak.
How are the engines?
As mentioned, there are two engines available. The first is a 2.4-litre petrol motor with 97 kW and 202 Nm, while the second is a 2.5-litre turbodiesel with various outputs available. You can choose from 94 kW, 100 kW and 131 kW, while torque varies between 200 Nm and 400 Nm. We drove the petrol motor and despite being three-up with about 500kg of cargo in the load bay, performance was eager and willing. No shortage of urge!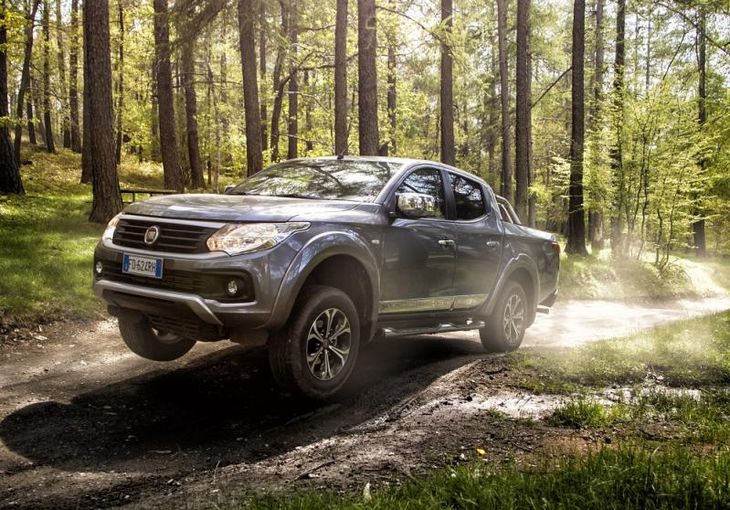 Can it go off road?
While we didn't sample the off-road prowess of the Fiat Fullback in Italy, the specification document and marketing material suggest it has the basics properly covered. The 4x4 arsenal includes 205 mm of ground clearance, a departure/approach angle of 25 and 30 degrees respectively, and finally a transfer case that has two-wheel drive, 4H and 4L range. Manual Fullbacks get a second gearknob, while automatic versions have a rotary switch. There's also a rear differential lock.
Is it worth taking a test drive and considering it for purchase?
It's not likely to steal sales from the Toyota Hilux and Ford Ranger; good luck trying to convince fans of those brands to switch anyway. The Fullback feels refreshingly simple and old-school, and there's a sense that it's a solid proposition. Coupled with some surprisingly good highway manners and low cabin noise, the newcomer will present an interesting proposition at the more affordable end of the double-cab bakkie market.
Check out a video from the launch courtesy of Fiat
More double-cab related content:
In-Depth Comparison: New Hilux vs Ranger vs KB vs Amarok [video]
Toyota Hilux vs Ford Ranger vs Isuzu KB vs Volkswagen Amarok (2016) Comparative Review
New Hilux vs Old Hilux – An Expert's Opinion on What's Changed [Video]