We knew the new BMW M5 was going to be one fast car, but just how fast is it exactly? We look at how 21st-century technology allows a German four-door sedan to decimate out-and-out supercars from just a few years ago.
The 2018 BMW M5 F90 is a radical departure from what we've come to know and love about the M5. For the first time, all-wheel-drive has been introduced into the mix and, combined with a sophisticated launch control system, is capable of devastatingly quick acceleration times, both in-gear and off the line.
For the record, the 2018 BMW M5 is powered by a 4.4-litre twin-turbocharged V8 motor, pushing out 441 kW and 750 Nm. Officially, BMW M says it'll accelerate to 100 kph in a claimed 3.4 seconds while 0-200 kph is dispatched in just 11.1 seconds. What's really scary is that this is fundamentally a luxury four-door sedan. It's also staggeringly easy to spring off the line too, with just a few buttons pressed to dial up its launch control system.
All you have to do is keep your right foot buried and the steering wheel straight - the car will take care of the rest. No longer do you need to delicately balance clutch or accelerator, and risk either getting bogged down or wheel spinning your power away. Launch control delivers perfect launches consistently and you should be able to pull off repeat performances every time. What's terrifying though is there's a BMW M5 Competition on its way, which is even more powerful and more track-focused.
BMW M5 Launch Control in Action
Acceleration
5 supercars slower than the BMW M5 in a straight line
Many of these cars are still exceptionally desirable and many petrolheads would choose these over a BMW M5 based on looks and exclusivity alone. We're not knocking them in any way, but rather highlighting how the technology of launch control and all-wheel drive is capable of such incredible performance.
2008 Ferrari F430 Scuderia (0-100 kph in 3.6 seconds)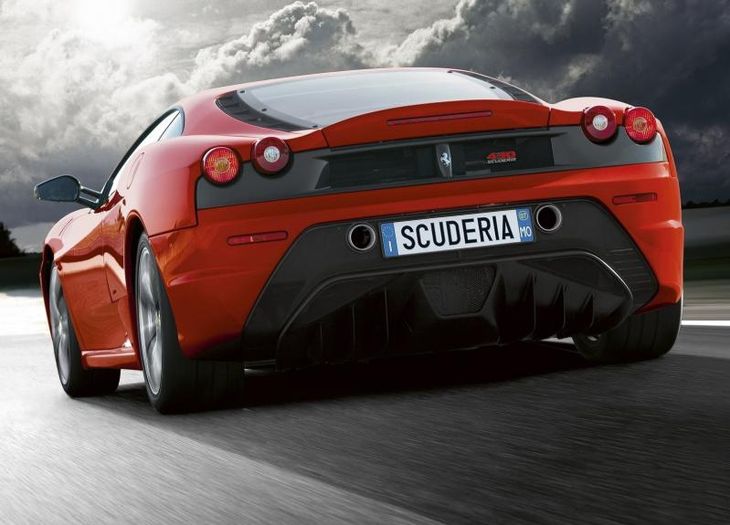 The hardcore and track-focused Ferrari F430 is one quick customer. Its screaming naturally-aspirated V8 revs past 8 500 rpm. It packed a 380 kW punch and Ferrari claimed it could lap its Fiorano test track in the same time as the Ferrari Enzo. Sadly, despite its potent engine and light weight of just 1 250 kg, it's no match for the new M5 in a straight line.
2012 Porsche 911 GT3 RS 4.0 (0-100 kph in 3.9 seconds)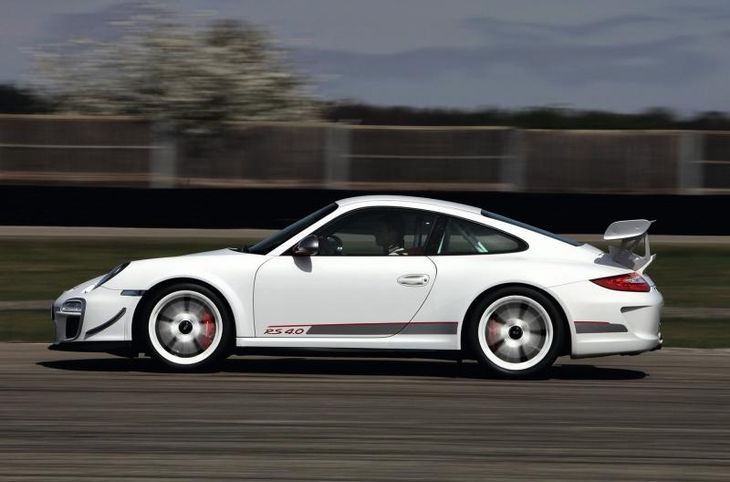 Arguably one of the most desirable Porsche 911 models ever, the 4.0 promises powerhouse performance from its flat-six motor. Bored and stroked out to 4.0-litres, the engine produces 368 kW, with a maximum rpm of 8 500. It is more of a track-orientated car, as opposed to a straight-line specialist and its Nurburgring time of 7:27, attests to this. Still, in a lights-to-lights dash, the M5 comes out on top.
2008 Lamborghini Gallardo Superleggera (0-100 kph in 3.8 seconds)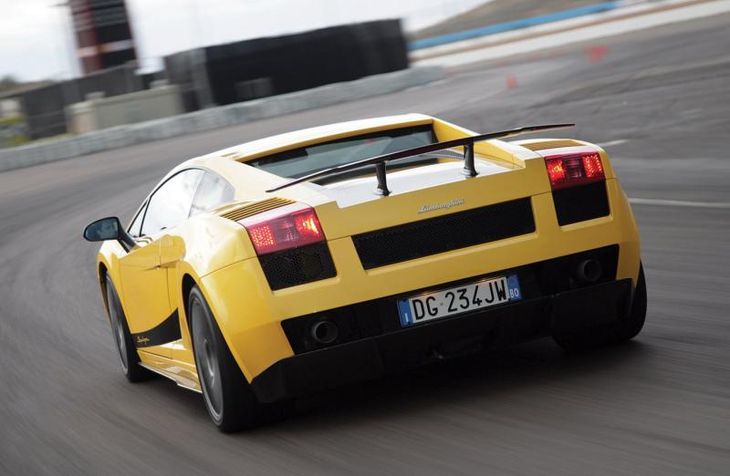 What world do we live in where a BMW sedan can see off a Lamborghini in a drag race? Despite its high-revving naturally-aspirated 5.0-litre V10 with 395 kW, all-wheel drive and low weight, 0-100 kph is breached in only 3.8 seconds, which is not enough to hold a candle to the BMW M5.
2011 Lexus LFA (0-100 kph in 3.7 seconds)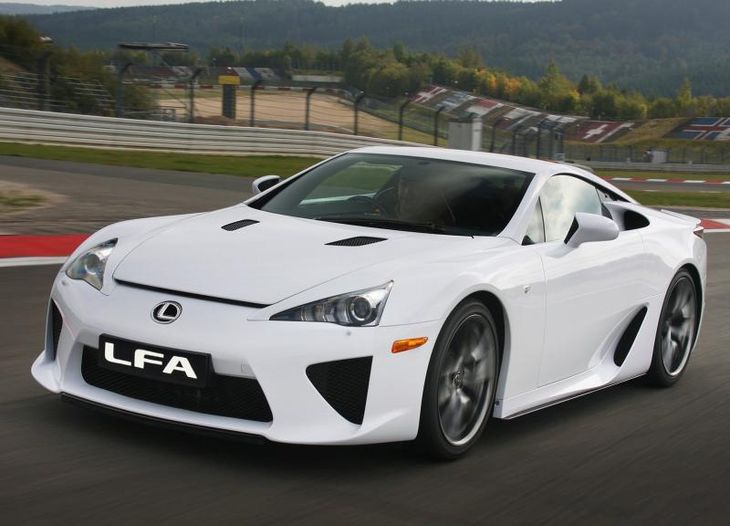 One of the finest cars ever made, the Lexus LFA brought new levels of performance and technology to the market when it was launched back in 2011. With a lightweight 4.8-litre V10 motor pushing out 412 kW and 480 Nm, it was quick and could reach 100 kph in a claimed 3.7 seconds. It also had one of the most delicious sounding engine notes. You could actually buy 2 and a half M5s for the original list price of an LFA.
2007 McLaren-Mercedes SLR 722 (0-100 kph in 3.6 seconds)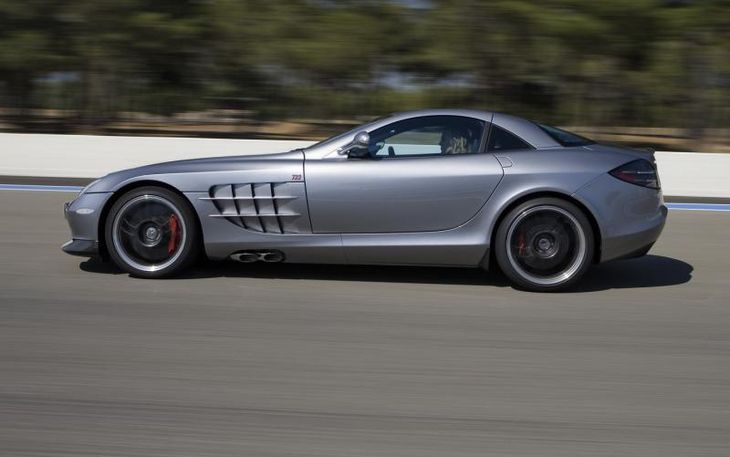 The supercharged 5.4-litre V8 engine packs a 478 kW and 820 Nm punch and despite these big numbers, it can only manage a 0-100 kph time of 3.6 seconds, probably due to a lack of traction as it is rear-wheel drive only.
Track Performance
5 Supercars slower than the BMW M5 on the Nurburgring
7:38:92 - BMW M5
7:39:00 - Ferrari 430 Scuderia
7:40:00 - Bugatti Veyron 16.4
7:42:00 - Lamborghini Murcielago LP 640-4 SuperVeloce
7:42:00 - Porsche 911 GT3 (997)
7:44:42 - Mercedes-Benz SLS AMG
Watch the BMW M5 Nurburgring run here
Related content:
BMW M5 Competition Specs & SA Launch Date
Highlights: SA's first BMW M Festival [with Videos]
Will It Drift? BMW M5 vs Mercedes-AMG E63 S
Searching for a BMW M5?