Hyundai and Kia are preparing to launch bakkies, but given the myriad double cabs that have been revealed, launched and updated of late, the Koreans will clearly have their work cut out. However, adversity is something the companies are quite used to. Here's why the bakkie stalwarts should take notice of the upcoming models.
Santa Cruz. What images does that name conjure up for you? It's a coastal county of Southern California, so... sun, surf, and sandy flesh? Or, perhaps the name evokes the famous mountain bike brand and with it the notion of bombing down tree-lined single trails. In truth, the name harks to both scenarios, which we'll bundle under that well-used umbrella term "lifestyle".
In South Africa, for example, we already associate that particular word with the double-cab bakkie. So then, enter the Hyundai Santa Cruz. What started as a tease, then evolved into a concept, will soon go into production. Even during these Covid-19-addled times, the idea of strapping a bicycle or canoe onto the back of a double-cab and charging down some gravel for a solo (read socially-distanced) adventure, seems wonderfully enticing.
1. They've done this before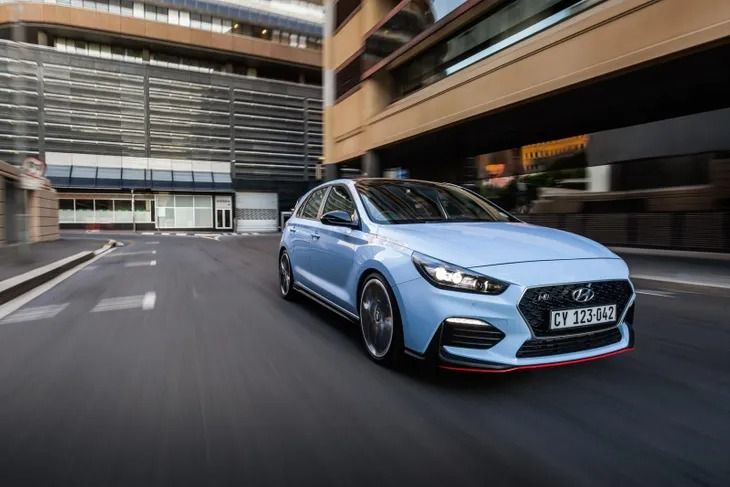 The Koreans have a worthy fighter in every segment of the market, except the bakkie segment.
Hyundai – and Kia, by extension – already know how to churn out cars with mainstream appeal, so there's no telling the damage they can do in the most popular vehicle segment in the Republic. For every segment they've entered, the Korean sibling companies have sent a combatant to rival the champion – most recently with the Golf GTI challenger, the 130 N. Crossovers? They've pretty much usurped the category with the Creta, Seltos, Tucson and Sportage. There's no reason to believe a lifestyle truck won't steal some real estate in the bakkie segment...
Read: Spied: Hyundai Double-Cab Bakkie in Profile
2. They want to make cars you will love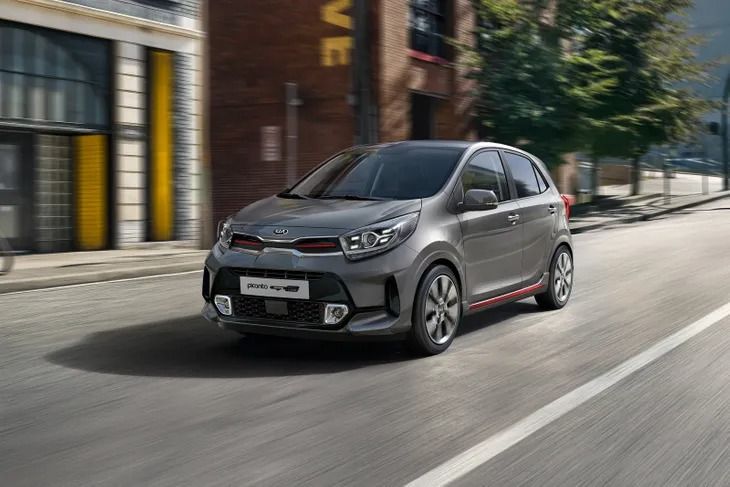 The Picanto has become an SA favourite, selling in large numbers locally.
Ten years ago, we were invited to the Hyundai and Kia operations in South Korea. We witnessed a truly self-sufficient operation from mining to milling, to rolling out body shells before our eyes. Here we informed that the goal of the firm had changed from mastering the art of mass production to churning out affordable, competent passenger vehicles to ultimately building cars you and I will love. Mission accomplished.
3. This affects you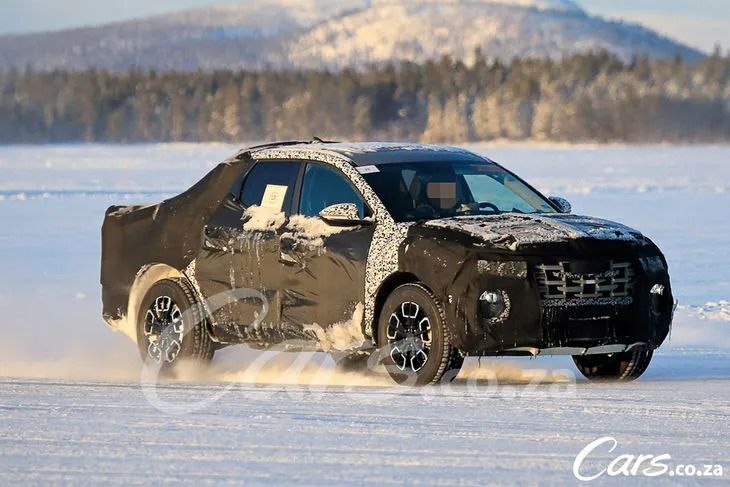 Hyundai and Kia share tech, probably better than an Isuzu/Mazda or Ford/VW collaboration would.
A Hyundai or a Kia is no longer the go-to option for those looking to buy a new vehicle on a tight budget; Chinese manufacturers have cornered that market. In other words, the success of any Korean double cab is largely going to depend on you. Of course, there's no reason to assume they won't be competitive from the get-go, which means you stand to gain a very competitively-priced product loaded with spec, even it has no track record.
Remember when VW bravely waded into this segment with its Amarok. Much was the fuss, with many a negative comment strewn across the web (and bandied about around braai fires) about its "puny" 2.0-litre engine, but the VW nevertheless garnered awards and thrived. Yet, despite its favourable debut, the next Amarok will be built by segment-champion Ford. There's a lesson here, one that Hyundai and Kia are sure to learn from.
4. They have the segment champions in their sights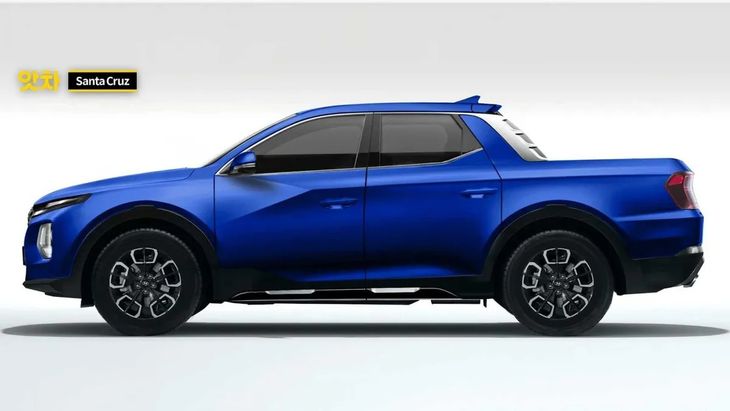 A ladder frame version is being built specifically for markets like South Africa.
Just like in every other segment, Hyundai will take on the stalwarts, so watch out Messrs Hilux, Ranger and D-Max. And it's true that Hyundai already has a lifestyle truck based on its Santa Fe SUV in the pipeline for the USA market. A more affordable ladder-framed one-tonner most likely destined for South Africa and Australia is coming too and the rumours suggest the newcomer and its Kia equivalent may feature a 137 kW/241 Nm naturally-aspirated 2.4-litre- and 175 kW/352 Nm 2.0-litre turbocharged petrol engines and possibly a 142 kW/440 Nm 2.0-litre turbodiesel motor.
Styling will surely follow the aforementioned premium Yank tank's cues. The more luxurious versions (which may be the only kind they'll make, mind you) should feature Hyundai's 8-speed automatic transmission... and that makes sense in 2020, when every manufacturer worth its salt steers their trucks ever closer to road comfort. We'll bet anything you'll be able to have one in both Hyundai and Kia flavours with 4x4 and 4x4 capability.
They aren't just stopping there either, they are going after the Ranger Raptor segment too. There is speculation that an N bakkie could feature the same potent, turbocharged 2.0-litre engine that powers the i30N and could offer as much as 225 kW!
5. They'll be here soon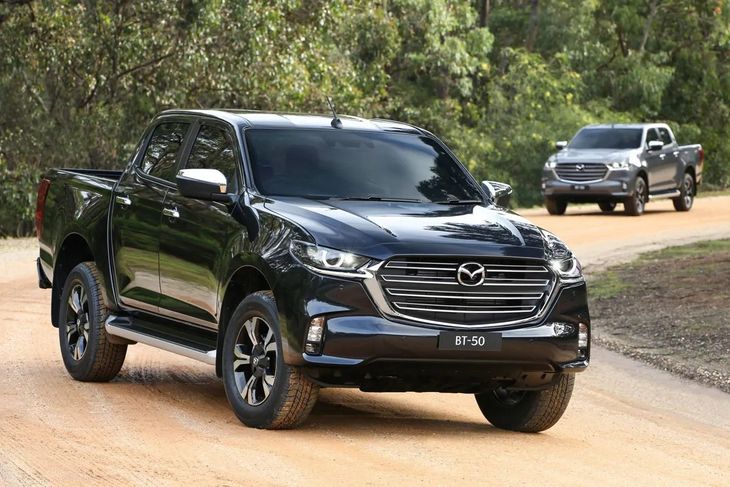 The BT-50 and Isuzu D-Max only arrive in 2021. The Hyundai/Kia Bakkie could be hot on its heels.
When can I have one? It could be as early as next year, we're waiting with bated breath for an official announcement, but if the rumour mill is to be believed, it's likely to happen in 2021.
Would you buy one? Or does the newly revealed Mazda BT-50 do a better job of enticing you? How about the radical new Isuzu D-Max that the Mazda's based on, or China's most compelling entry yet, the GWM P-Series (possibly called the Cannon) pickup? There are interesting times ahead.
Related content:
Mazda launches new BT-50 double cab
How the AmaFord changes everything