BMW M has made some of the best performance engines for attainable sportscars and sports sedans, but which ones stand out and gain legendary status?
BMW has built a reputation over the years for designing and building some of the most inspirational and visceral engines on the planet. A brief perusal of its product portfolio will reveal a decorated history – both in terms of its motorsport and production stock. And of all these offerings only a handful stand out for various reasons, the most notable of which are those that have been breathed on by BMW's M division.
These very badges have become quasi-religious symbols in their own right – harbingers of the pulsing performance lurking beneath their tempered bonnets. And while their blueprints may have changed over the years to accommodate the slew of contemporary environmental laws 1 thing still remains: the emotional connection they share with those brave enough to tame them.
BMW S85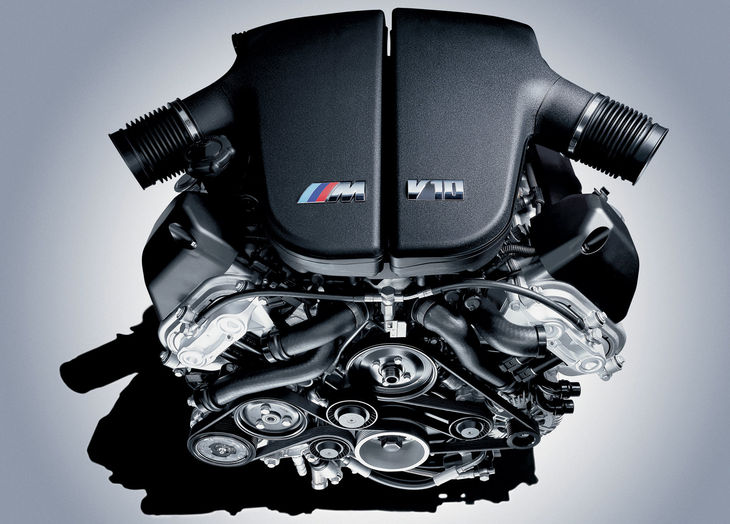 Manufactured between 2005-2010 the naturally aspirated 5.0-litre V10 that powered the E60/61 M5 and E63/64 M6 is the first and only 10-cylinder series-produced BMW engine. It was inspired by the Munich-based manufacturer's involvement as an engine supplier (and later a works team) in F1. Naturally, it wore an appreciably unique engine code - 80 - to differentiate it from the 60 and 70 designations of the respective V8 and V12 variety. It was a frighteningly feral thing both in terms of its performance, a fact underscored by its colossal (and peaky!) power and torque outputs of 373 kW and 520 Nm. Armed with a lofty 7 750 rpm redline (8 250 rpm on the clocks) the 10-cylinder symphony belted out by its quad-pipe exhaust arrangement was intense and haunting – thanks largely to 10 individual throttle bodies and a performance exhaust system.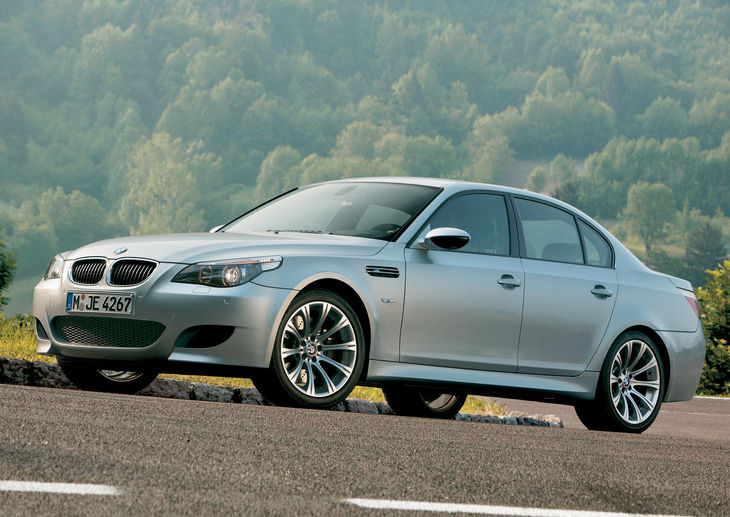 The V10 gave the M5 supercar performance and drama; it imbued the 5 Series flagship with a Jekyll-and-Hyde personality. Even when pootling around town at low speeds, its anxious and edgy demeanour would constantly goad the driver to free the M5 from the shackles of economy. Strangely all manual versions were sold in the US (the land of the automatic). The rest of the world had to make do with a clunky SMG transmission.
BMW S65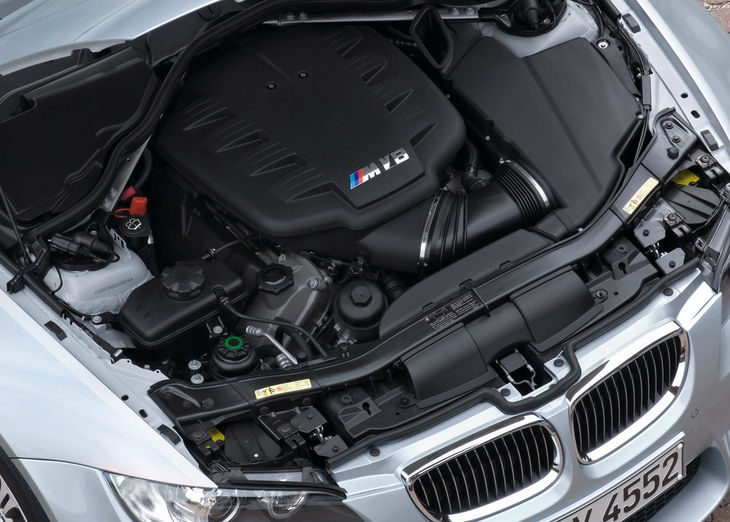 Ah yes, the S65 powerplant. What a truly superb work of craftsmanship. The boisterous 4.0-litre V8 configuration gave rise to one of the most splendid- and aggressive-sounding BMW M cars ever: the E92 M3. It's often regarded as one of BMW's finest engines and shares such attributes as bore and stroke, variable valve timing system and a 12.0:1 compression ratio with the aforementioned (S85) V10 engine employed by the M5/M6. That's why it's commonly believed that the E92 M3's wailing V8 was essentially a truncated version of its V10 brother...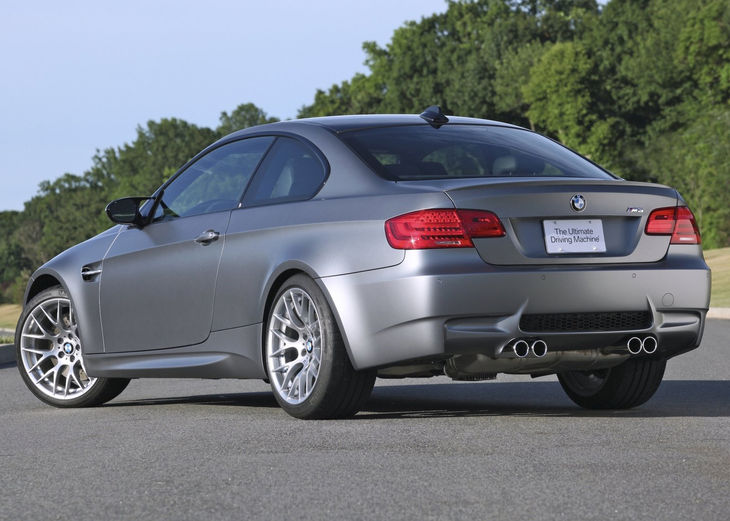 With 309 kW and 400 Nm of twist going to the rear wheels, this particular M3 was full of emotion and often gave its owner heart palpitations owing to its propensity to lose traction and pirouette like an Olympic dancer at the limits of its performance envelope. Most owners however, knew very well to keep things civilised and never tinker (too much) with the DSC settings. What makes the S65 engine all the more special is the fact that it was the last of the naturally aspirated V8 M cars and has become a collector's piece as a consequence. It was never officially replaced; rather the onset of stricter emissions laws and environmental taxes brought about its demise, after which BMW looked to turbocharging for a replacement.
BMW M88
Ranked number 44 in the Cars.co.za Top 100 Coolest Cars of all Time, the BMW M1 supercar was the fastest German road car of its era and the progenitor of the brand's M car far. Endowed with both an achingly beautiful wedge-like appearance and well-endowed spec sheet, its dry-sump, mid-mounted 3.5-litre 24-valve straight 6 mill was a masterstroke and emitted one of the most sonorous soundtracks imaginable. Produced between 1978-1989 it was largely based on the DOHC version of the BMW M49 engine, which did duty in the BMW 3.0CSi racing rigs of the time.
In M88 trim it produced 204 kW and 330 Nm of torque and was good for a top speed of 265 kph – not very quick by today's standards, but was mighty impressive in the 1980s. The M88 blueprint formed the cornerstone for future BMW legends and was modified for use in applications such as the E28 M5 (the world's first super sedan), unique-to-Mzansi BMW 745i and the E34 M5 (in which its capacity ultimately grew to 3.8 litres)
BMW S14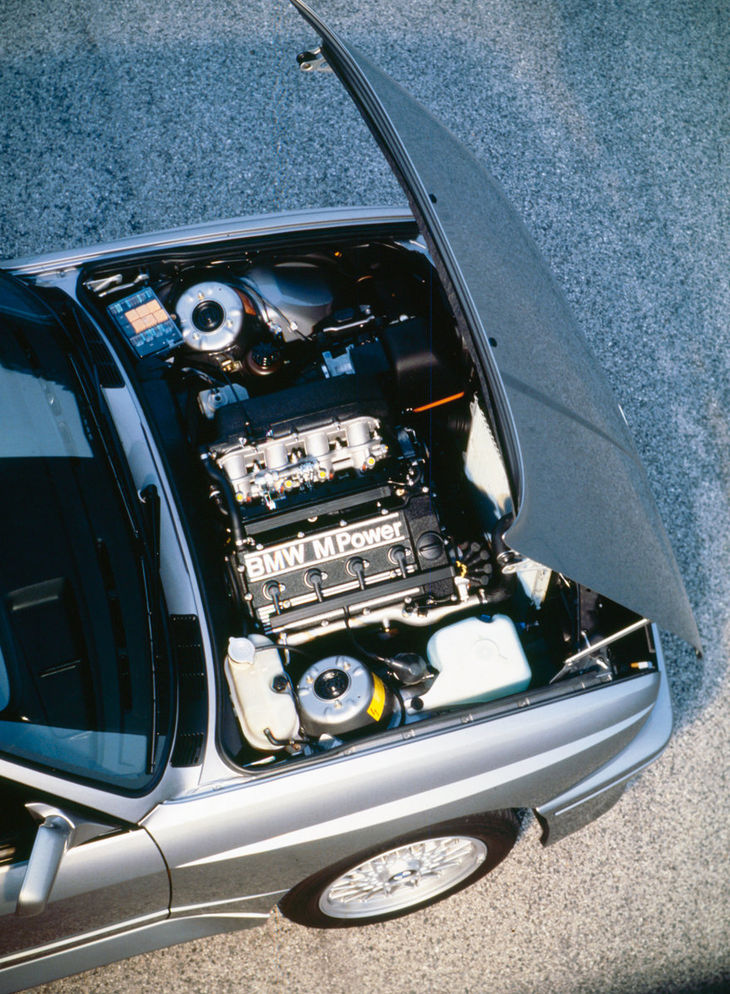 Yes, South Africa might have never received the E30 M3, but we were lucky enough to benefit from our very own special editions such as the 333i and 325iS Evo 1 and 2. However, as special as these 2 models were they ultimately lacked the "mark of the beast", you know, that fabled M3 badge... The revvy E30 M3 2.3-litre (later 2.5-litre) 4-cylinder engine was a sort of Frankensteinian creation; a combination of M10's (from the 2002 Turbo) bottom end and the M88's head (but with 2 fewer cylinders, it was a 4-pot). It would go on to dominate touring car racing for many years.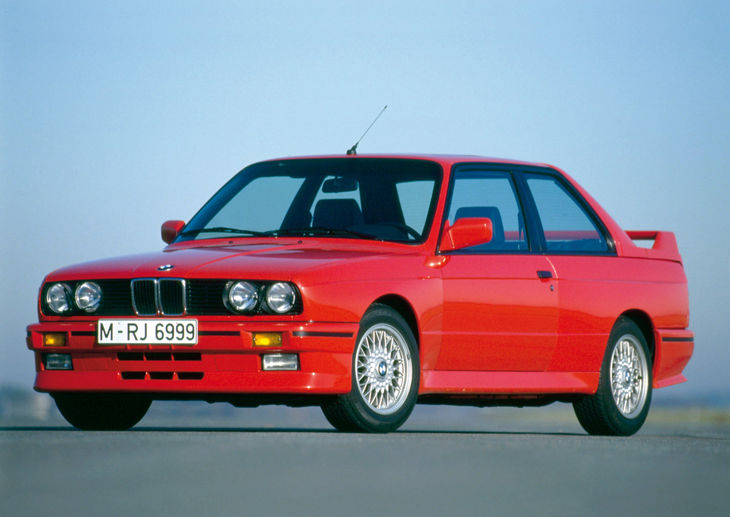 Production spanned nearly eight years (1985-1992), in which time four distinct iterations were available with power outputs ranging from 143 kW, 158 kW and 162 kW while the 2.5-litre Sport Evolution model (often referred to as the Evo 3) produced a rather impressive 175 kW and 240 Nm. There was no real successor to the S14 engine as BMW opted to utilise a straight-6 unit (the S50) for the next-generation M3, the E36.
BMW S54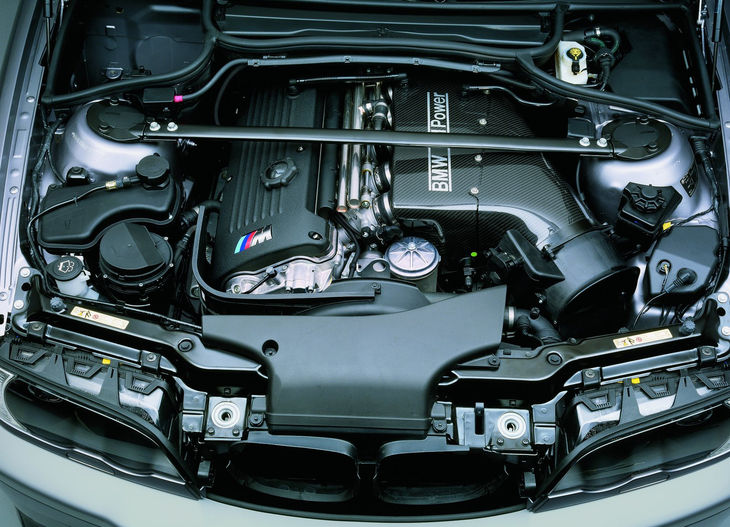 In 2000, when BMW has preparing to unleash the E46 M3, the M Division replaced the S50 motor (which powered the E36 M3, including the sedan version that was sold in South Africa) with the masterful S54, which is considered one of the firm's most sophisticated powerplants ever produced. With its relatively low-weight construction and super-revvy inline 6-cylinder engine, it embodied all the attributes that made the iconic E46 M3 such a success. The 3.2-litre was hard, ear-piercing (many likened it to the sound of a coke tin rolling down the street) in character and full of pitch, which backed its aggressive-looking packaging. It conjured up 252 kW at a dizzying 8 000 rpm while torque was pegged at 365 Nm. The 24-valve motor was also utilised to power late versions of the Z3 M Roadster and M Coupe, as well as the Z4 M Roadster and M Coupe...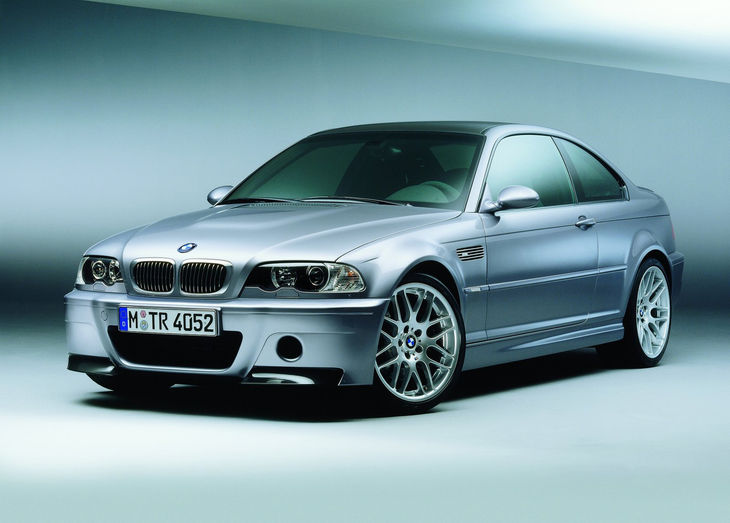 In CSL (Coupe Sport Lightweight) guise, this particular engine left a legacy of which many enthusiasts still speak of today - at 110 kg lighter than the standard M3 and with power turned up to 265 kW thanks to a host of trick bits it was able to dispatch the 0-100 kph benchmark in 4.9 seconds.
Related content
Death By Emissions: 5 Epic Engines We Want Back
4 Fast VW Polos & the 1 We Never Got