2016 has been a bumper year and we've been treated to many car launches over the past 365 days. Here are David Taylor's five memorable sets of wheels of 2016.
Being a photographer as well as a writer for Cars.co.za means I get to drive virtually every vehicle availed to the Cars.co.za test fleet. Sure, I may not be able to take every car on an extended journey to really get a feel for it, but I can definitely take test units on longer routes to work once the "pics are in the can". With an assortment of cars launched this year, they've all become a bit of a blur, so for a vehicle to stand out and be memorable, it has to really speak to me on many levels.
Two cars didn't arrive this year and I live in hope that one day I'll be able to drive them to see what the fuss is all about. The Alfa Romeo 4C Spider and Nissan GT-R... maybe 2017 will be the year they materialise in Brooklyn, Cape Town.
BMW 7 Series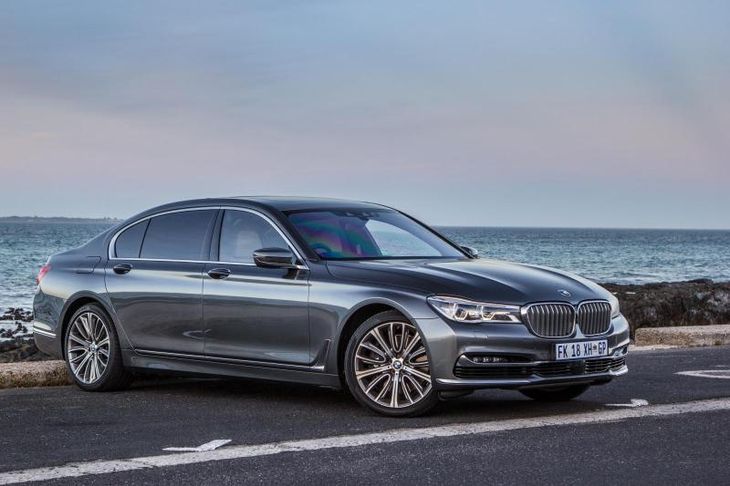 Launched in the local market early in 2016, BMW's flagship limousine was one of the vehicles that provided a window into the future. The 7's levels of technology, semi-autonomous ability and comfort simply beggar belief, and having sampled different derivatives, I discovered something new about the car each time. The last one I drove was the BMW 750Li, which featured remote parking using the smart key. Supremely comfortable, but with a performance envelope that would put some hot hatchbacks to shame and more gadgets than a Dion Wired store, the BMW 7-Series is a seriously impressive machine.
See some of the technology in action in Cars.co.za Consumer Awards guest judge Nafisa Akabor's video
BMW 750i Design Pure Excellence (2016) Review
BMW 740i (2016) Review
Look for a used BMW 7 Series on our site now
McLaren 570S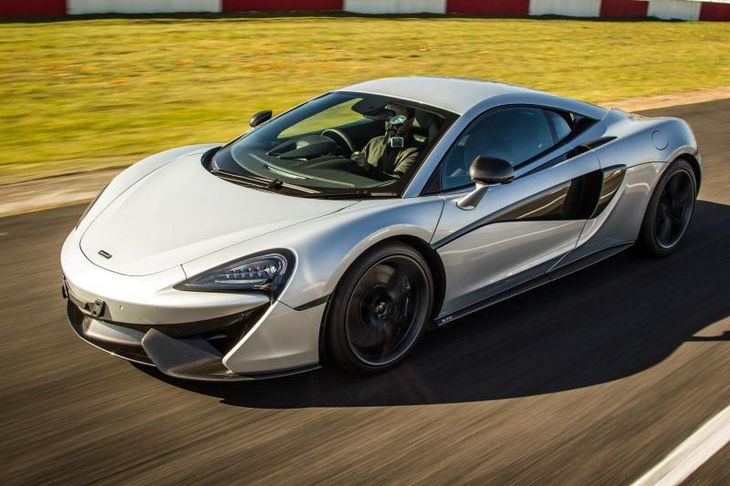 "It may be the entry-level or baby of the Mclaren range, but have fun," came the words from a McLaren South Africa representative when we pitted the 570S against Audi's new R8 V10 Plus at Killarney. On the track, the 570S is blisteringly fast and unsociably loud. When you're piling on the speed and need to suddenly brake (there's no active aerobrake, like on the bigger 650S), the baby McLaren can be squirmy. I found that because it felt so raw and untamed, it made you appreciate it more and concentrate harder with each lap. I feel some cars lull you into a false sense of security with their ease of use, but the McLaren makes it blatantly clear that unless you're concentrating hard, it will catch you out, which makes you focus on your steering and pedal inputs and enjoy the car (and not least the driving experience) much more.
Watch a video of the Mclaren 570S taking on the Audi R8 V10 here
Peugeot 3008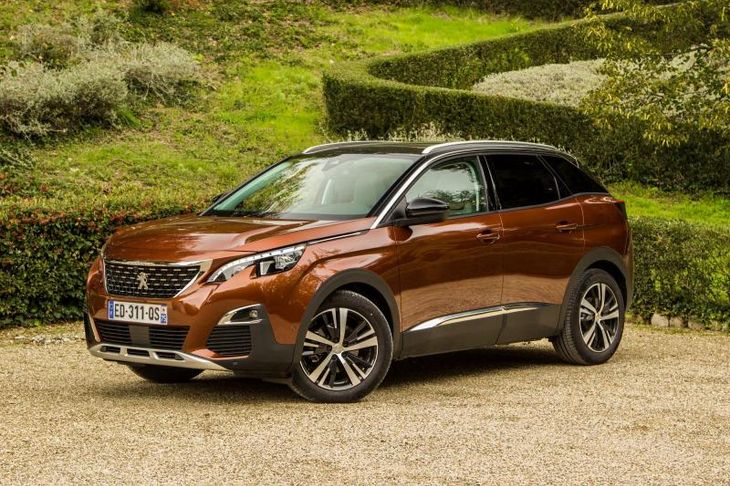 I can't wait to drive this product on South African roads. If the drive in Italy is anything to go by, this impressive family car/compact crossover could reignite Peugeot sales in South Africa (providing the exchange rate plays ball). Why is it so good? The cabin is a masterpiece and boasts Volkswagen-like build quality. The digital dashboard is a class-leading exercise in progressive design and sound ergonomics, plus the graphics are vastly superior to anything this side of a first class Mercedes-Benz sedan's infotainment system. The drive is positive and there are some excellent turbopetrol and -diesel engines to choose from. It's an exceptionally stylish, sophisticated car and a massive leap forward for the French.
Read our first drive impressions of the forthcoming Peugeot 3008
Find a used Peugeot for sale. Browse stock now
Volkswagen Golf GTI Clubsport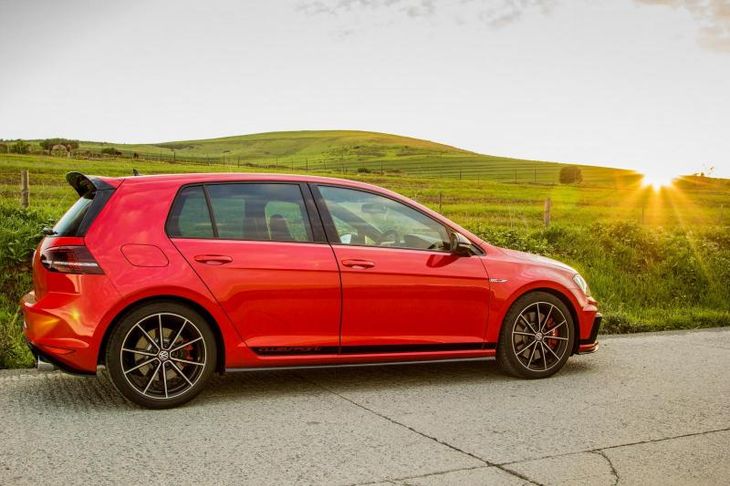 It's the ultimate everyday GTI and I simply loved testing it. While there's there's nothing wrong with the normal GTI, it's a jack of all trades and a master of none. It does everything well, but doesn't excel in any particular department. The Clubsport takes the already solid platform and turns up the excitement and thrill factor. It's a brisk performer and really moves the hot hatch game forward. It's a superb driving tool and Volkswagen now has a credible front-wheel drive challenger that will please enthusiasts and flatter the novices. The good news is there's an even hotter version on the way.
Volkswagen Golf GTI Clubsport (2016) Review
Watch a video of the Volkswagen Golf GTI ClubSport
Find a used Volkswagen Golf GTI for sale now
Volvo XC90 T8 Twin Engine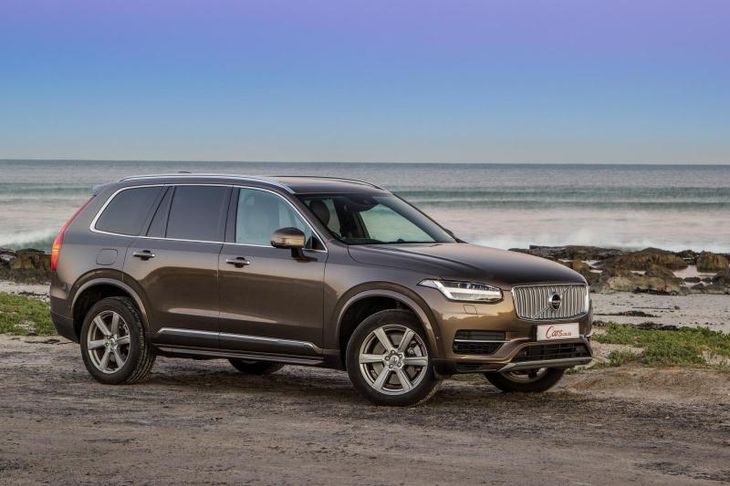 The Volvo XC90 is not a new car for 2016, but this derivative certainly is. It's brand's first (plug-in) hybrid product for the South African market and delivers a smart way of commuting. The Twin Engine is powered by a 4-cylinder turbo- and supercharged petrol engine mated with an electric motor. As a result of smart engineering and packaging, the cabin and luggage space is not impacted by the batteries and you still retain 7-seat practicality. You can take full advantage of the driving modes and I managed to potter home on battery alone (20 km). The charging process is simple and for the first few days (when we charged the car fully while it was at the office), the petrol motor hardly ever left the reserve bench. Sure, it's limited EV-only range is not ideal, but for me, the Volvo XC90 T8 Twin Engine is a trendsetter that helps to open the door to a new era of motoring and, lest we forget, it is a stylish, safe and technologically superb vehicle too.
Read a review of the Volvo XC90 T8 Twin Engine here
Browse Cars.co.za for used Volvo vehicles
Further Reading
Check out Ashley Oldfield's 5 best cars for 2016
Read Gero Lilleike's most memorable drives of 2016
In the market for a new vehicle?