With over 100 cars driven in 2016, choosing 5 of the best is a tough task. These are Ashley Oldfield's most memorable drives of 2016.
As the resident 'go-to-guy' for performance machinery in the office, my top drives are probably going to revolve around cars that go fast. It may surprise you that it's not always the track-bred cars that get the blood flowing. You see, most road cars are actually quite disappointing to drive on track, and that's because a track will always bring a car's faults to the fore. That's why I always try to balance a track session with a solid effort over my favourite mountain pass or section of sinewy tarmac that I've come to know over the past 6 years of testing in the Cape. When you dial the enthusiasm down slightly – as you do on a public road – some cars really start to activate the senses. When everything comes together on a great mountain pass with achingly beautiful views and a perfect run of no traffic, then a road run can beat any lap at the track.
I do like the odd surprise too, so not everything you see below is likely to have 300 kW with multiple 'sports modes' and rock hard suspension – most do. Also, I don't expect you to agree with anything I've chosen, these just happen to be the cars that jumped out at me as I reflect on 2016's motoring metal.
In no particular order of awesome:
Volkswagen Golf GTI Clubsport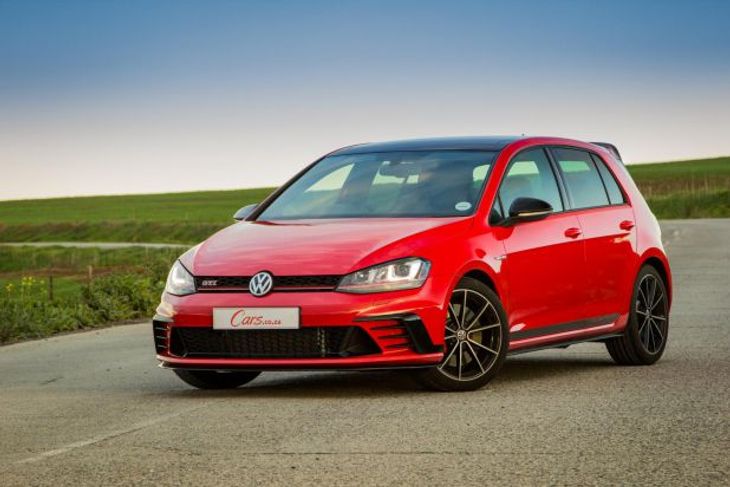 I am by no means a GTI fanboy, in fact, quite the opposite as I find them plain, unoriginal and quite average in the bends. The Clubsport changed all of that as I unleashed it up Franschhoek pass from the Theewaterskloof side at the local launch. With more power, better suspension and tweaked steering, it felt like a proper hot hatch. It's what the GTI should have been all along. With the handling and improvements, the front-end bites better and the faster steering makes it more agile and flexible. Flicking from hairpin to hairpin up the pass was brilliant fun, occasionally dropping an inside wheel onto the dirt – rally style, to achieve better apex speed. In our VW-friendly market, the GTI could be sold with only 3 wheels and still outsell all of its competitors, but now that there's a Clubsport model available, it deserves to be on top.
Read: Volkswagen Golf GTI Clubsport (2016) Review
Watch: Volkswagen Golf GTI Clubsport (2016) Video Review
Search for a used Clubsport here
BMW M2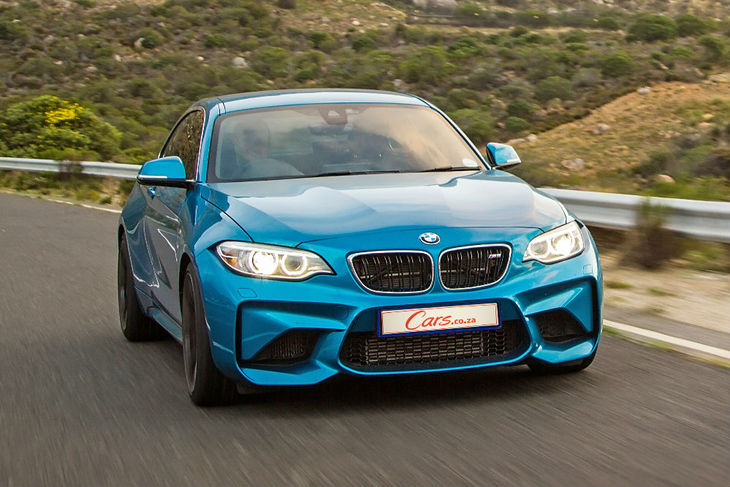 Overcast weather with a serious storm looming meant that our BMW M2 drive was going to be extra exciting. Killarney is a notoriously slippery surface, even when dry. Throw water into the mix and you might as well be driving on an ice rink. We were extremely lucky as our late-to-arrive M2 headed out onto a drying track. It had a tough task to beat two AWD hyper-hatches and a demonically fast FWD Civic Type-R, but unlike the others, the M2 kept getting faster and faster. What differentiates it from its M siblings is that it isn't constantly trying to break traction when you shift up a gear, it feels more planted and accessible than the M3/4/5. It got to the point where I was trading ultimate lap time for mild drifts out of the corners just because it was so fun to control. I'm no good at picking winners, but, if I was to pick one winner for a #CarsAwards trophy, it would be the BMW M2 for Performance Car of the Year.
Read: BMW M2 Coupe Auto (2016) Review
Watch: Track Race: Audi RS3 vs Merc-AMG A45 vs Honda Civic Type R vs BMW M2 [Video]
Jaguar F-Pace 30d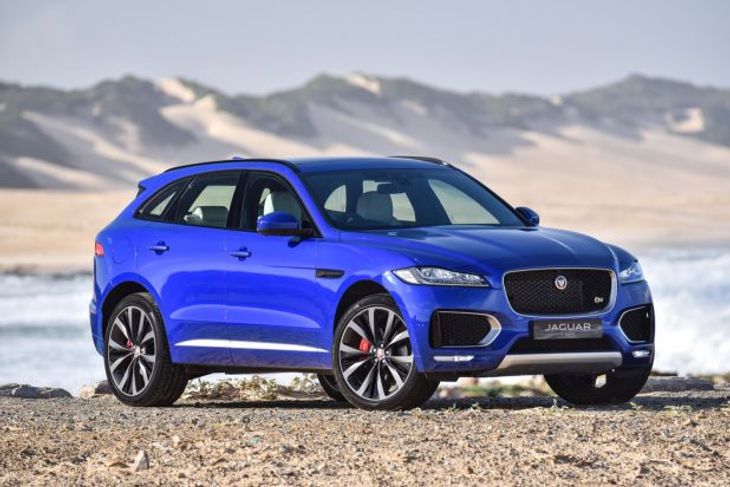 The Jaguar F-Pace is the most dynamically gifted SUV I've ever driven. I realised this as I breezed up and over Houw Hoek pass claiming absolutely everything in my path. It completed the pass in such a flat and composed manner that there wasn't even a complaint from the usually boisterously vocal passenger in the seat beside me. Combined with over 200 kW and 700 Nm of torque, the F-Pace simply wafts past everything, always in a good-enough gear. Turning and direction change is impressively rapid and it's not just on the road where it's good, I drove it on the new Kyalami and it stood up to that test astoundingly well.
Read: Jaguar F-PACE 30d AWD R-Sport (2016) Review
Mercedes-AMG E63 S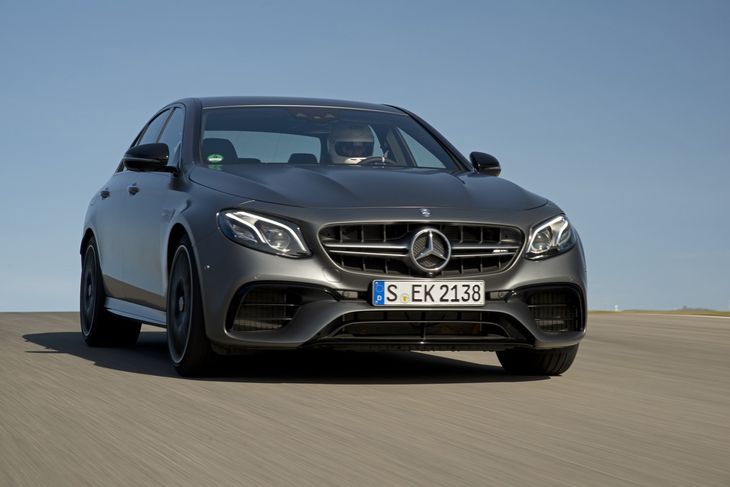 I got the chance to drive the E63 S at the international launch in Southern Portugal. The drive took us from the Faro airport to the Circuit de Algarve – also known as Portimao. I was expecting the track part of the launch to be the exciting part, but it was the route to the track that won me over. The tarmac was smooth, the terrain mountainous, the roads quiet and the exhaust loud. The swivelling asphalt seemed to go on forever, offering up endless hairpins, sweeps, slow corners, fast corners, it had everything you could want. The E63 S amazed with its traction, front grip and the way I never really felt its heft. In between the corners, the pipes opened up, echoing off the rocks and creating an amphitheatre effect of roaring thunder and gargling backfires. The experience culminated into one of the best driving experiences I've had thus far.
Read: Mercedes-AMG E63 S 4Matic (2017) First Drive
Peugeot 308 1.2 GT Line Auto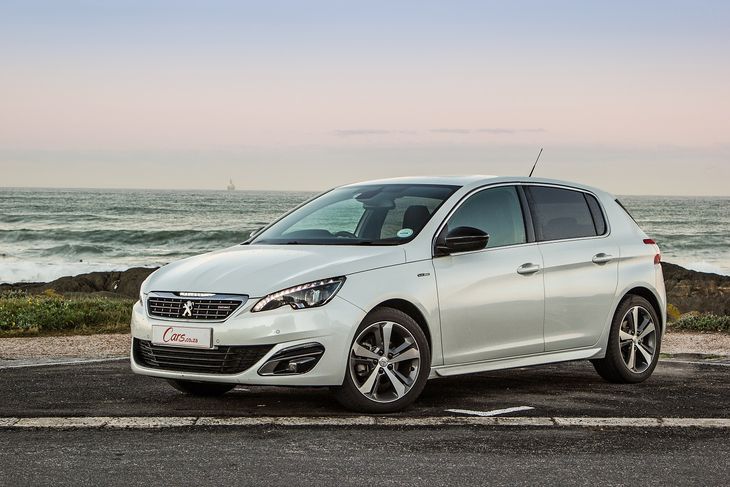 The Peugeot 308 is probably South Africa's most underrated car. With the addition of the automatic gearbox to the range, the 308 improved its offering even further. The 308 feels special inside and its engine and gearbox refinement is right up there with the likes of VW, Audi, BMW and Mercedes-Benz. It rides comfortably and the small steering wheel does make it fun to whip around corners. It impressed me more than any other hatchback I've driven in the last few years. It's a pity local sales don't reflect how good this car actually is.
Read: Peugeot 308 1.2 GT Line Auto (2016) Review