What makes the Volvo S90 D5 R-Design a worthy contender in the Executive Sedan category of the 2017/18 Cars.co.za Consumer Awards – powered by WesBank? We investigate…
Volvo is on the comeback trail and after its big XC90 SUV brother trounced the German regulars, we figured that the S90 sedan may be able to pull off a similar coup in the sedan market. The S90 brings luxury, refinement, credible performance and semi-autonomous capability to the table and this D5 R-Design derivative is a particularly enticing offering in this segment. Can the S90 conquer all in the Executive Sedan category?
3 Reasons Why Volvo S90 D5 R-Design is a #CarsAwards Finalist
1. Strong performer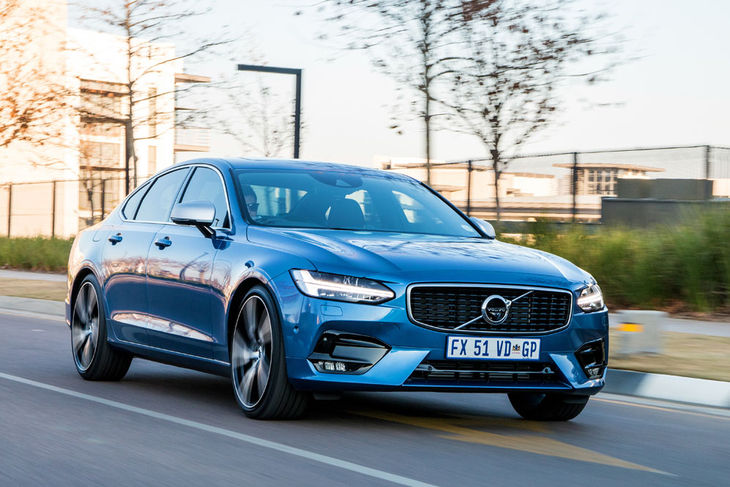 The long-held assumption that a 6- or 8-cylinder motor is required to propel a premium sedan along has been smashed by Volvo's 4-cylinder turbodiesel engine. It's a size more suited to cars half its size, but this plucky 2.0-litre powerplant pushes out tidy outputs of 173 kW and 480 Nm resulting in strong performance. Both turbochargers are supplemented by a smart system which fires compressed air into the turbo housing to minimise lag. Volvo claims its diesel-powered S90 will sip 4.8 L/100 km on the combined cycle.
2. Pleasing driving dynamics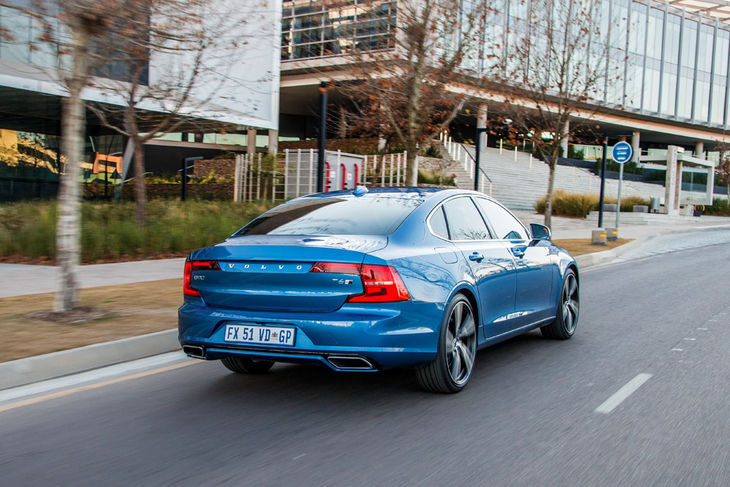 The S90 is all-wheel driven, offering additional traction in wet/slippery conditions and Volvo has opted for a luxury driving experience as opposed to a sportier one. Brisk, yet comfortable cruising is this car's forte.

The steering arrangement is deserving of praise as it feels true and direct, but still with a focus on comfort. It has a fair degree of weight to it, which befits the S90's the big, luxury sedan persona to a tee. It's light enough to make low-speed tight parking manoeuvres less stressful, yet heavy enough to let you know you're at the tiller of something substantial.
3. Safe and packed with tech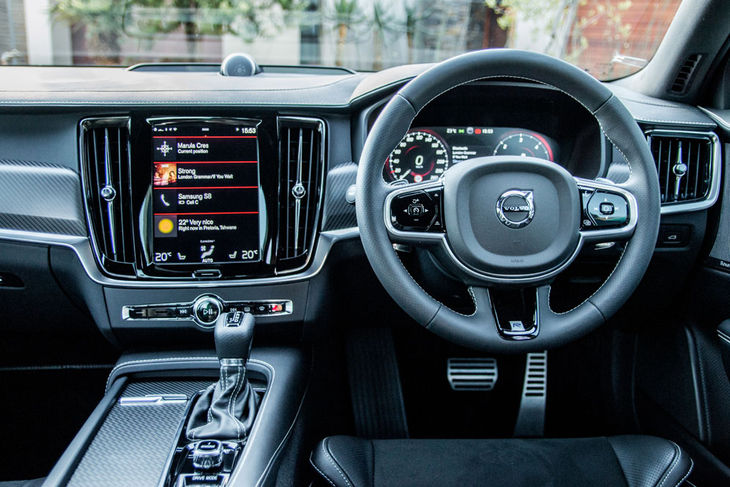 It is palpably apparent that Volvo is determined to woo potential customers with a bedazzling array of safety features and modern technology. Apart from the impressive tablet-like touchscreen, this S90 features Pilot Assist, which, according to the firm, "is a semi-autonomous driving assistance system" which manages acceleration, braking and steering at speeds of up to 130 kph. The bestuse for this tech is in bumper-to-bumper traffic.

Other notable safety features includes Intellisafe with City Safety to detect pedestrians, cyclists and animals, run-off-road mitigation, auto braking in intersections for oncoming traffic, front collision warning with full auto brake as well as lane-keeping aid, lane departure warning and driver alert control, making this S90 one of the safest cars on the road.
Have Your Say: Complete our survey!
Do you own an S90? We would love to hear from you! Tell us about your experience by completing our Ownership Satisfaction Survey. Your input counts for 50% of the final result.
What cars are the S90's rivals in #CarsAwards?
The 2017/18 #CarsAwards finalists: Executive Sedan Category
Compare the S90's specs with the BMW 530d Luxury Line and Mercedes-Benz E350d Avantgarde
Related Content
Volvo S90 R-Design in SA (2017) Specs and Price
Volvo Sweetens Deal on S90 & Other Ranges
Volvo S90 (2017) First Drive [Video]
Volvo S90 T6 R-Design (2017) Quick Review
Volvo S90 T6 Inscription AWD (2017) Review
Volvo S90 D5 Inscription AWD (2017) Quick Review
5 reasons why the Volvo S90 matters
2017/18 Cars.co.za Consumer Awards – powered by WesBank; Finalists
#CarsAwards Finalists Testing: Gerotek turns up the heat