What makes the Volkswagen Amarok 3.0 V6 TDI 4Motion Highline Plus a strong contender in the Leisure Double Cab Bakkie category of the 2017/18 Cars.co.za Consumer Awards – powered by WesBank? We investigate…

The powerful Amarok 3.0 V6 TDI joins the leisure double cab bakkie fray offering upmarket lifestyle appeal and has leisure-oriented buyers in its crosshairs. The Amarok nameplate has built itself a sizeable following with South African buyers being particularly smitten with the Amarok in automatic guise. The addition of the Amarok 3.0 V6 TDI, however, has attracted much publicity since its introduction, but considering its lofty price tag, can the Amarok best its capable rivals?
3 Reasons Why Volkswagen Amarok is #CarsAwards Finalist
1. Powerful, refined performance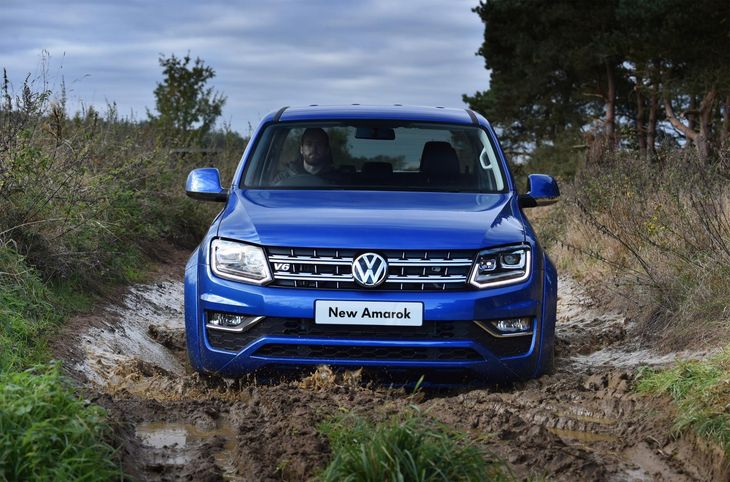 The source of envy in this latest Amarok 3.0 V6 TDI is indeed its engine. The 3.0-litre V6 turbodiesel engine is lifted from other Volkswagen Group products and delivers a class-leading 165 kW from 3 000 to 4 500 rpm and 550 Nm of torque, from 1 400 to 1 750 rpm. There is also an overboost function, which for short periods of time – such as when overtaking – lifts the maximum power and torque figures to 180 kW and 580 Nm. Performance is brisk by bakkie standards and this Amarok is mated with VW's excellent 8-speed automatic transmission and 4Motion permanent all-wheel drive system.

So, what does this all translate into on the road? Quite simply, the Amarok sets a very high new benchmark, not only for performance, but for responsiveness and refinement, too. Volkswagen claims a combined cycle consumption figure of 9.0L/100km.
2. Premium quality interior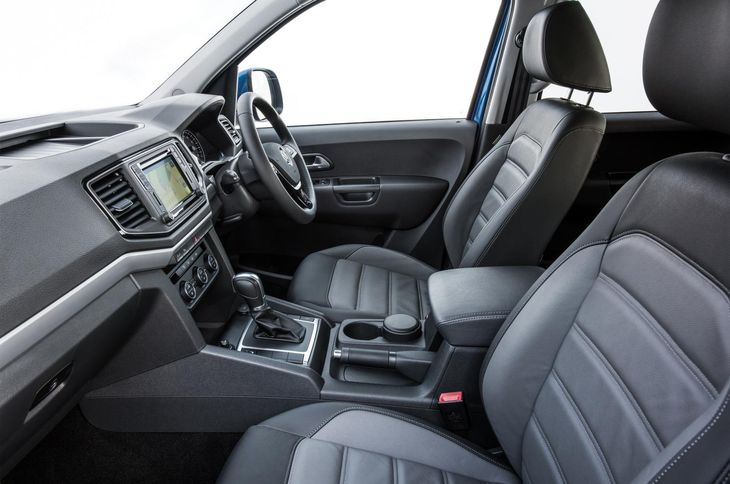 The Amarok's SUV-like interior is arguably best-in-class with premium finishes and an upmarket look and feel. Leather upholstery is fitted as standard on this Highline Plus derivative and the cabin is very spacious in the front, mostly because it is so wide and high. Both front seats are manually height-adjustable, and there really is no shortage of headroom. A Discover Media infotainment system that features satellite navigation and a neat touch interface with pinching/sliding functionality, Bluetooth and USB/Aux compatibility is fitted as standard. There is much to like about the Amarok's interior…
3. Comfortable in all conditions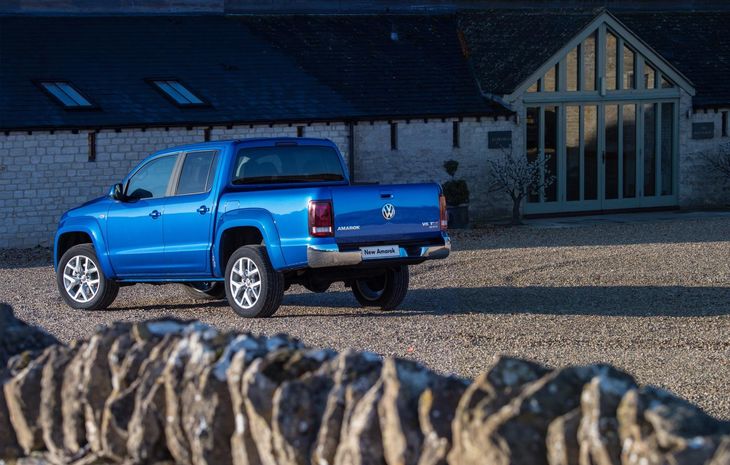 With its first gear set-up for off-roading and towing specifically, the Amarok doesn't need a low-range transfer 'box. It copes well in the rough and all you have to do is press the off-road button next to the transmission and the Amarok will alter the throttle calibration (by holding the gears for longer periods) and automatically engages hill descent control and activates the off-road ABS. Offroading in the Amarok is really easy and hassle-free!
More than this, one of the main factors driving the Amarok's success as a leisure vehicle in the bakkie segment has always been its relatively passenger vehicle-like ride quality. Compared with many of its rivals, it is simply the more refined, "supple" vehicle across a wider variety of surfaces.
Where the Amarok puts clear distance between itself and other bakkies, however, is in refinement. From the precision of the steering, to the smooth-shifting nature of the transmission, the exceptionally impressive NVH (noise, vibration, harshness) control, and its ease-of-use in off-road conditions, the Amarok really is a bakkie from a different league.
Watch our video review of the Volkswagen Amarok 3.0 TDI V6 below!

Have Your Say: Complete our survey!
Do you own an Amarok? We would love to hear from you! Tell us about your experience by completing our Ownership Satisfaction Survey. Your input counts for 50% of the final result.
What are the Amarok's rivals in #CarsAwards?
The 2017/18 #CarsAwards finalists: Leisure Double Cab Bakkie category
Compare the Amarok's specs with the Nissan Navara 2.3 D 4x4 LE Auto and Ford Ranger 3.2 Wildtrak 4x4 Auto
Related Content
Volkswagen Amarok 3.0 V6 TDI Highline Plus (2017) Review [with Video]
Cheaper 6-speed manual Amarok V6 coming to SA
Next-gen VW Amarok Range to Expand?
VW Amarok 3.0 V6 TDI: 5 Things We've Learnt
Nissan Navara vs VW Amarok (2017) Which is better for off-roading?
#CarsAwards Finalists Testing: Gerotek turns up the heat
2017/18 Cars.co.za Consumer Awards – powered by WesBank; Finalists