What makes the Toyota Fortuner 2.8 GD-6 4x4 Automatic a formidable contender in the Adventure SUV category of the 2017/18 Cars.co.za Consumer Awards – powered by WesBank? We investigate…
The Toyota Fortuner is one of the South Africa's favourite vehicles. The new model continues its predecessor's winning recipe of ruggedness and versatility, but adds a generous helping of sophistication, style, refinement and technology to the mix. Can the Fortuner go all the way to win this category?
3 Reasons Why Toyota Fortuner is #CarsAwards Finalist
1. Powerful and refined
This flagship Fortuner is powered the marque's brand new 2.8-litre turbodiesel engine that develops 130 kW and 450 Nm of torque in this (6-speed automatic) application. It's a very refined unit that doesn't mind revving hard, and delivers its strong power in a sustained and fuss-free manner.

Toyota claims a rather conservative consumption figure of 8.5 L/100 km for this model. We say "conservative" because the Fortuner's real-world economy is quite impressive, and not as far removed from the quoted figure as some other rivals. You should be able to achieve a range of around 900 km on a 80 L tank of diesel.
2. Practically spacious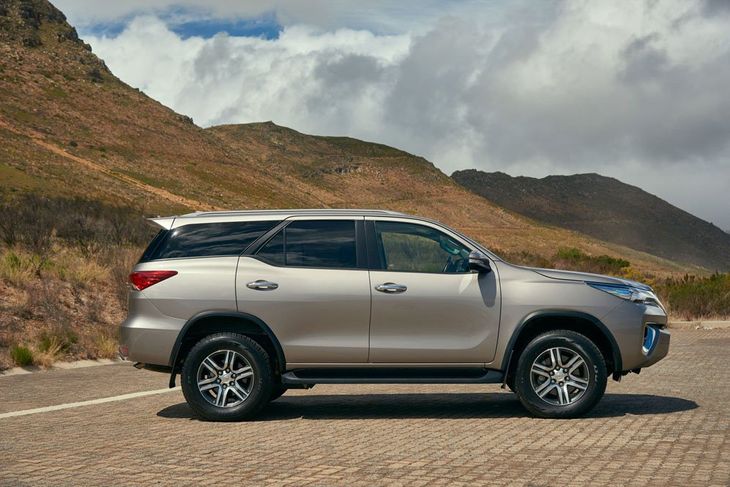 The Fortuner is versatile and the seating can be altered depending on your requirements. Toyota claims that second- and third-row occupants have more space in the new model, and in reality this seems to indeed be the case. The second-row seating features a 60/40 split and features a slide function as well as reclining backrests. Third-row seating is split in half 50/50 and features a recline function. Both of the rows can be stowed with just one touch.
3. Comfortable and capable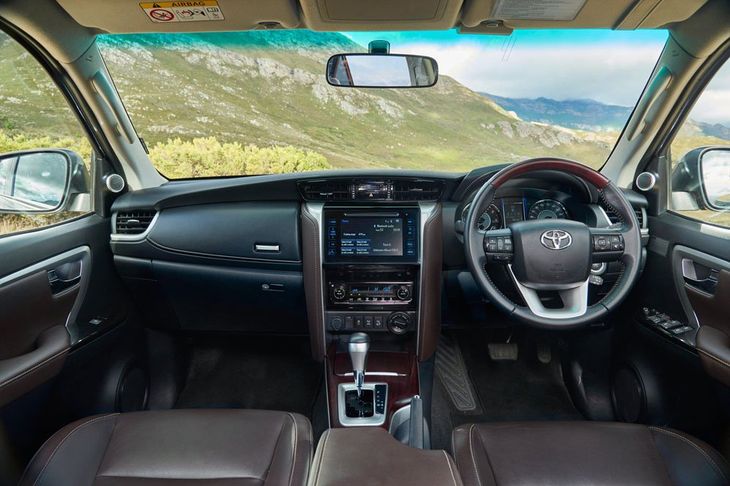 The Fortuner is well-sorted in terms of comfort and Toyota's focus on refinement has certainly paid off. The bodyshell appears to be well insulated against road, tyre and other noises, so the cabin is a very quiet place. The ride, too, has improved markedly, though it retains some of the trademark stiffness of its predecessor, which arguably, contributes to the edge it has in off-road conditions.
The first-generation Fortuner offered legendary off-road ability, and its successor leads from the front again. It offers excellent ground clearance and approach/departure angles, as well as a rear differential lock. Coupled with the responsive automatic transmission and good torque characteristics, the Fortuner hardly breaks a sweat, even in comparatively tricky off-road situations.
Watch our video review of the Toyota Fortuner 2.8 GD-6 4x4 Automatic below!

Have Your Say: Complete our survey!
Do you own a Fortuner? We would love to hear from you! Tell us about your experience by completing our Ownership Satisfaction Survey. Your input counts for 50% of the final result.
What are the Fortuner's rivals in #CarsAwards?
The 2017/18 #CarsAwards finalists: Adventure SUV Category
Compare the Fortuner's specs with the Ford Everest 3.2 4WD Limited and the Mitsubishi Pajero Sport 2.4 D4 4x4
Related Content
Toyota SA contemplating "Baby Fortuner"
Extended Test: Toyota Fortuner 2.8 GD-6 4x4 Automatic [with Video]
Toyota Fortuner 2.4GD-6 (2016) Review
Toyota Fortuner vs Ford Everest (2016) Comparative Review [Video]
Comparative Review: Ford Everest 3.2 4x4 XLT vs Toyota Fortuner 2.8 GD-6 4x4 6At
Buyer's Guide: Rugged 7-Seat SUVs
#CarsAwards Finalists Testing: Gerotek turns up the heat
2017/18 Cars.co.za Consumer Awards – powered by WesBank; Finalists