What makes the Renault Clio RS220 Trophy a strong contender in the Fun Car category of the 2017/18 Cars.co.za Consumer Awards – powered by WesBank? We investigate…
Renault has been top of the hot hatches for some time when it comes to driver engagement and handling from a front-wheel-drive hatch. The Clio received an update in 2017 and the RS220 Trophy is the most potent offering in the range. Will the Clio RS220 Trophy snatch the Fun Car trophy in the 2017/18 #CarsAwards?
3 Reasons Why Renault Clio RS220 Trophy is a #CarsAwards Finalist
1. Engaging powertrain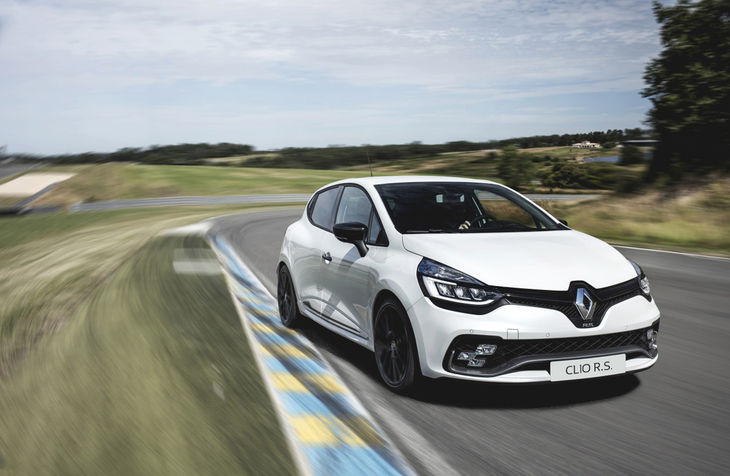 The Clio RS220 Trophy is powered by a 1.6-litre turbopetrol engine with peak outputs of 147 kW and 260 Nm of torque. Acceleration is lightning quick thanks to a built-in launch control system and a revised dual-clutch transmission. The exhaust has plenty of life as it rumbles at idle and crackles after every gear shift. The Akropovic upgrade for the Trophy model is a sweet addition for those that like a barky exhaust note.
2. Sharp handler
Thanks to a superb chassis, the grip levels that the Clio can provide are astounding and you'll be surprised every time you throw it into a bend at just how much traction is available. The Trophy's suspension is firm and agile and particularly balanced under braking. The Clio RS is a showcase of how to make a front-wheel-drive car go fast around bends.
3. A car for the senses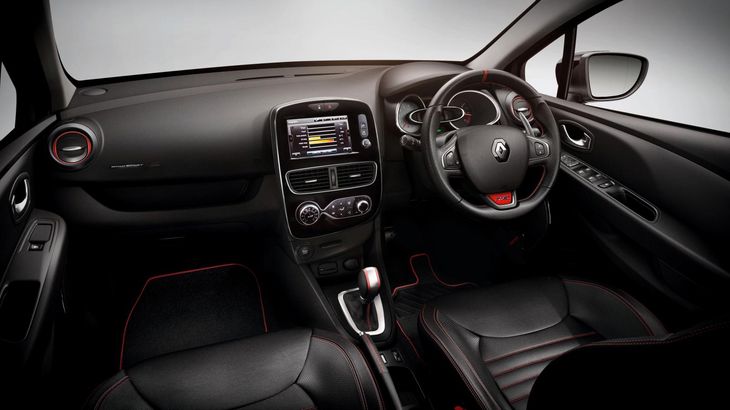 The Clio's striking styling appeals to the senses and details such as the chequered flag LED fog lights and 18-inch wheels ensure that the RS220 has a purposeful stance. Inside the Trophy gets body-hugging Recaro sports seats, red seatbelts and a plethora of RS badges to remind you that this is no ordinary Clio. It also comes equipped with a track data readout system that measures everything from G-forces to lap times and acceleration and braking application, which you can be downloaded and analysed at your convenience.
Take a look at our video insert of the Renault Clio RS 220 trophy below!

Have Your Say: Complete our survey and WIN!
Do you own a Clio RS220 Trophy? We would love to hear from you! Tell us about your experience by completing our Ownership Satisfaction Survey. Your input counts for 50% of the final result!
Which cars are the Clio RS220 Trophy's rivals in #CarsAwards?
The 2017/18 #CarsAwards finalists: Fun Car Category
Compare the Clio 220 Trophy's specs with the Mini JCW and Toyota 86 High here
Related Content
Renault Clio RS 220 EDC Trophy (2017) Quick Review