What makes the Nissan Navara 2.3D 4x4 LE Automatic a strong contender in the Leisure Double Cab Bakkie category of the 2017/18 Cars.co.za Consumer Awards – powered by WesBank? We investigate…
The new and improved Nissan Navara came to market earlier this year and unlike its rivals, it boasts a new engine and the first coil spring 5-link rear suspension to be used on a 1-ton bakkie, which is said to offer better handling characteristics and car-like ride comfort. Does the Navara have what it takes to best its rivals in terms of performance, capability and comfort?
3 Reasons Why Nissan Navara is a #CarsAwards Finalist
1. Good performance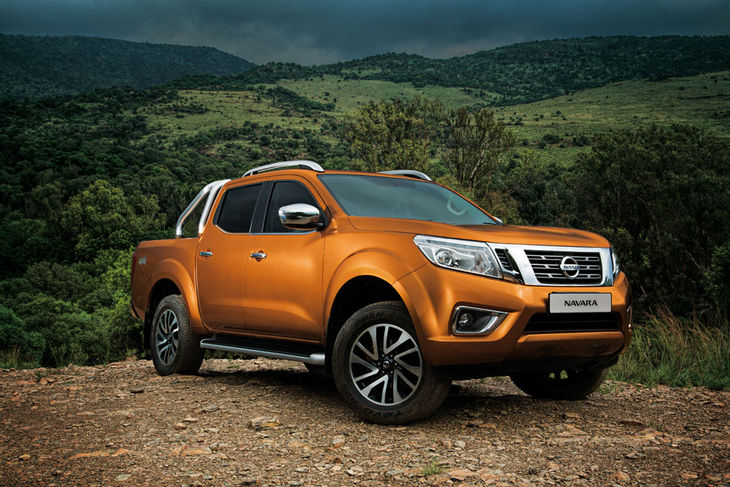 Making its debut in the new Navara is a twin-turbo 2.3-litre turbodiesel engine, mated with a 7-speed automatic transmission, that delivers a heady 140 kW and 450 Nm of torque. These figures compare very favourably with the larger engines used by the Nissan's main rivals, and the torque peak is available from 1 500 to 2 500 rpm.

This engine's performance is strong and smooth and where the Navara most definitely has a number of rivals beat (in particular the Ford Ranger), is in terms of fuel efficiency. With a quoted combined cycle consumption figure of 7.0 L/100km, it comfortably undercuts the Toyota Hilux, too.
2. Comfortable and practical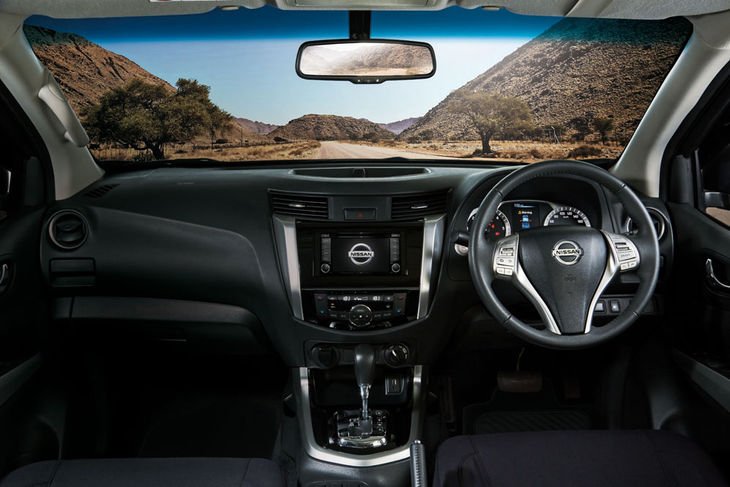 Inside, you'll find a spacious cabin with particularly impressive shoulder room. The seats are comfortable and irrespective of whether you sit at the front, or rear, the legroom is better than fair and headroom is good. Rear ventilation outlets are also fitted as well as a convenient electrically-operated rear sliding window.

From a practicality point of view, it's worth noting that the loading tub is bigger than before – it is 67 mm longer and 18 mm deeper – resulting in a capacity of 1 111 litres. This particular derivative is rated to lug up to 967 kg with a maximum towing capacity of 3.5 tonnes.
3. Nimble offroader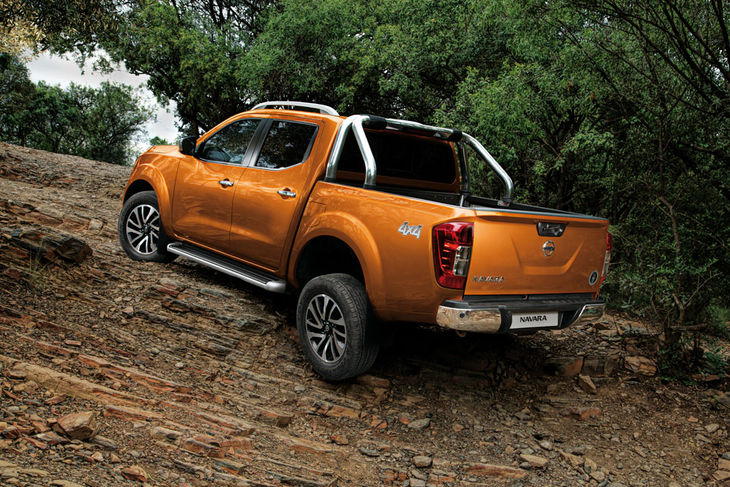 A rear differential lock is fitted for use in more difficult off-road scenarios and hill-start assist makes pulling away on inclines a cinch. You also get shift-on-the-fly 4-wheel drive, with four-wheel drive High and Low modes on offer. It is possible to switch to 4H at speeds up to 100 kph. In off-road situations, the clutch modulation is a little trickier to master than in some competitors' products, but there's more than enough crawling torque to clear most obstacles.

Off-road, the Navara's new suspension allows for greater wheel travel, benefitting performance across rutted surfaces or cross-axle obstacles. A shortened wheelbase and a particularly stubby front-end has resulted in significantly improved approach and breakover angles. Even the departure angle is apparently improved by as much as 3 degrees. All of this contributes to the Navara feeling quite nimble and manoeuvrable in off-road conditions.
Have Your Say: Complete our survey!
Do you own a Navara? We would love to hear from you! Tell us about your experience by completing our Ownership Satisfaction Survey. Your input counts for 50% of the final result.
What are the Navara's rivals in #CarsAwards?
The 2017/18 #CarsAwards finalists: Leisure Double Cab Bakkie category
Compare the Navara's specs with the Ford Ranger 3.2 Wildtrak 4x4 Auto and Volkswagen Amarok 3.0 V6 TDI 4Motion Highline Plus
Related Content
Nissan Navara 2.3D 4x4 LE (2017) Review
Nissan Navara vs Ford Ranger (2017) Comparative Review Video Part 1
Nissan Navara vs Ford Ranger (2017) Comparative Review Video Part 2
Bakkie Comparison: Nissan Navara vs Ford Ranger Fx4 [with Video]
Nissan Navara vs VW Amarok (2017) Which is better for off-roading?
Why Navara shakes up the double-cab market
#CarsAwards Finalists Testing: Gerotek turns up the heat
2017/18 Cars.co.za Consumer Awards – powered by WesBank; Finalists