What makes the Mini John Cooper Works a strong contender in the Fun Car category of the 2017/18 Cars.co.za Consumer Awards – powered by WesBank? We investigate…
With a John Cooper Works (JCW), Mini takes a standard Mini Cooper S (which is anything but pedestrian) and tweaks virtually every aspect of the car in the pursuit of extra performance. The result is a more sporting exterior, replete with boy-racer bits and a racy interior that, again, has more exciting touches to it. The handling dynamics and engine outputs get slight seeings to and the final product is a very fast, very special Mini.
3 Reasons Why Mini JCW is a Fun Car #CarsAwards Finalist
1. Engaging power delivery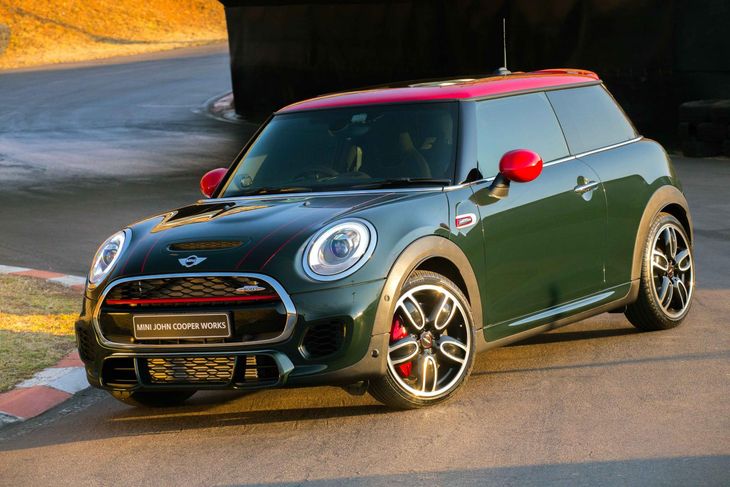 The Mini JCW generates its kicks from a 2.0-litre turbocharged petrol engine that delivers 170 kW and 320 Nm of torque. The major positive about the performance upgrade is that it doesn't turn the JCW into a wild, tyre spinning, crazy car. It remains composed and deals with the extra power... almost as if it was always meant to have 20% more clout. Traction control does not intervene in an obtrusive manner (even when the front wheels are beyond their limits); it merely reigns the power in gently until full traction is regained.

For this model, Mini claims a 0-100 kph sprint time of 6.1 seconds and a top speed of over 240 kph… so it's most definitely quick!
2. Fun handler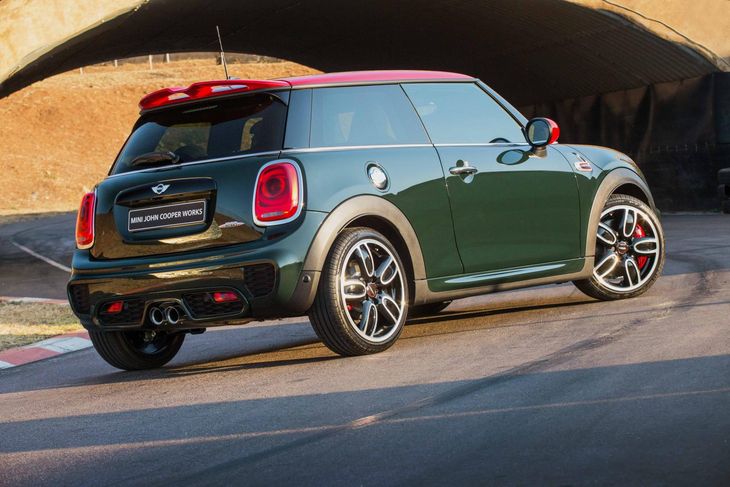 The upgraded brakes play into the Mini JCW's handling ability and there's great feel and confidence in the pedal that tends to promote late braking manoeuvres just before your favourite set of bends. All you need to do is point the JCW towards a collection of chicanes and you get the best out of it. It has a fast front end that vacuums up apexes while the rear is mostly settled and very rarely do you feel any lift-off oversteer. The centre of gravity is particularly low, so lateral grip is exceptional for a front-wheel-drive car. Whipping it into an apex and then powering out while unwinding the steering really shows how well the JCW's chassis can hang on.
3. Good looker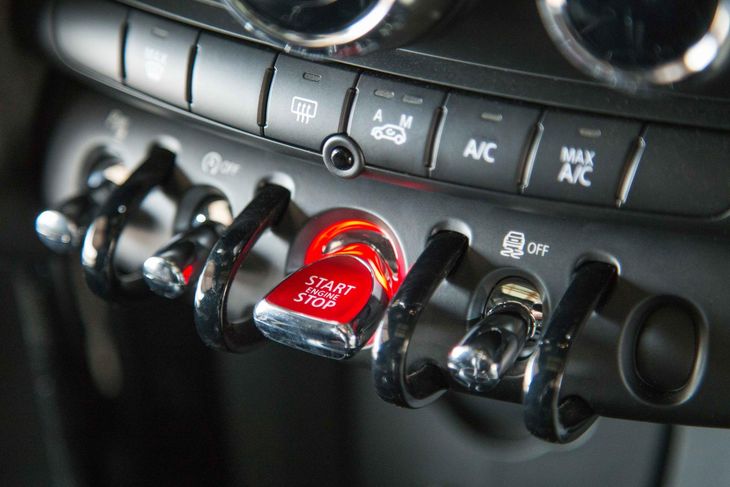 The Mini Cooper JCW features a more aggressive face with its large air intakes and honeycomb grille. Stylish side skirts and a new rear bumper enhance the overall look along with a spoiler mounted on the tailgate and a center-mounted dual exhaust system. And, then there's the noise of the thing! The tuned exhaust system helps improve power, but when Sport mode is selected it has a far more noticeable effect. On the overrun, there's a cameo appearance from the Rice Krispie triplets (and in full voice!). It's hilariously entertaining and definitely over the top for what a 2.0-litre turbo motor would normally express.

Watch our video review of the Mini Cooper JCW below!

Have Your Say: Complete our survey and WIN!
Do you own a Mini Cooper JCW? We would love to hear from you! Tell us about your experience by completing our Ownership Satisfaction Survey. Your input counts for 50% of the final result!
Which cars are the Mini JCW's rivals in #CarsAwards?
The 2017/18 #CarsAwards finalists: Fun Car Category
Compare the Mini JCW's specs with the Toyota 86 High and Renault Clio RS 220 Trophy
Related Content
Mini John Cooper Works Hatch (2016) Review
Mini John Cooper Works (2015) First Drive
10 Cheapest New Cars With 150 kW Or More
Fastest Accelerating Cars under R500k in SA (2017)
2017/18 Cars.co.za Consumer Awards – powered by WesBank; Finalists