What makes the Ford Ranger 3.2 Wildtrak 4x4 Automatic a strong contender in the Leisure Double Cab Bakkie category of the 2017/18 Cars.co.za Consumer Awards – powered by WesBank? We investigate…
The Ranger Wildtrak is back to defend its title in the Leisure Double Cab category! Well equipped, sturdy and endowed with appealing square-jawed looks, the Ford Ranger continues to sell up a storm in South Africa. This model is powered by a muscular 5-cylinder engine and is claimed to offer class-leading passenger comfort. Will the Ranger Wildtrak retain its champion status in this category?
3 Reasons Why Ford Ranger is #CarsAwards Finalist
1. Powerful engine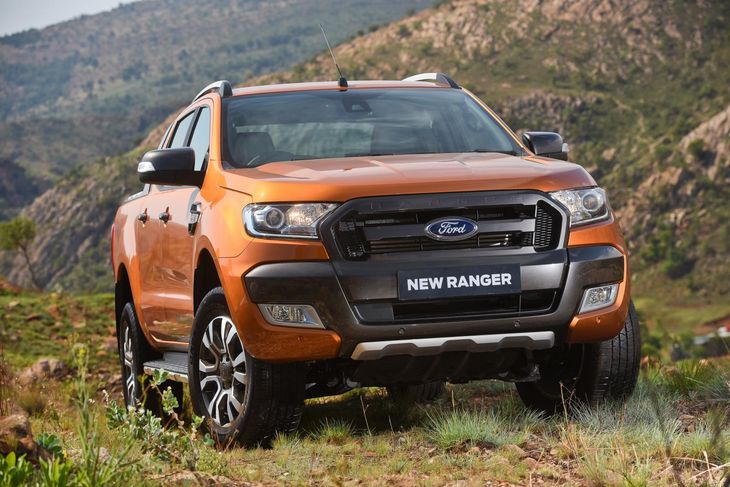 Underneath that bulging bonnet lies a 5-cylinder, 3.2-litre turbodiesel engine that produces peak outputs of 147 kW and 470 Nm and propels the Ranger via a 6-speed automatic transmission. Although the Ranger Wildtrak labours under hard acceleration, once up to speed, it has no problem maintaining momentum and the motor is reasonably refined. Ford claims a combined cycle fuel economy rating of 9.0 L/100 km for this model and it's also rated to tow 3 500 kg (braked trailer).
2. High levels of passenger comfort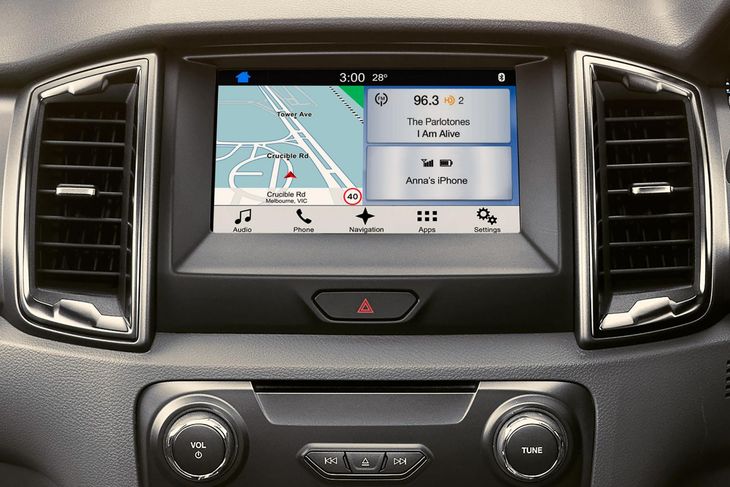 A big advantage that the Ranger continues to hold over its competitors is passenger space. Courtesy of a long wheelbase and good packaging, the cabin is longer, affording rear passengers more space.
Leather-upholstered seats are standard on Wildtrak models (it even extends to the facia, with orange stitching) and there are a multitude of storage spaces around the cabin. Ford's Sync3 8-inch touchscreen interface now offers navigation and is Apple CarPlay and Android Auto compatible. Other nice features included on this Ranger Wildtrak include adaptive cruise control, lane keeping aid and blind spot monitoring.

3. Capable and confident on all surfaces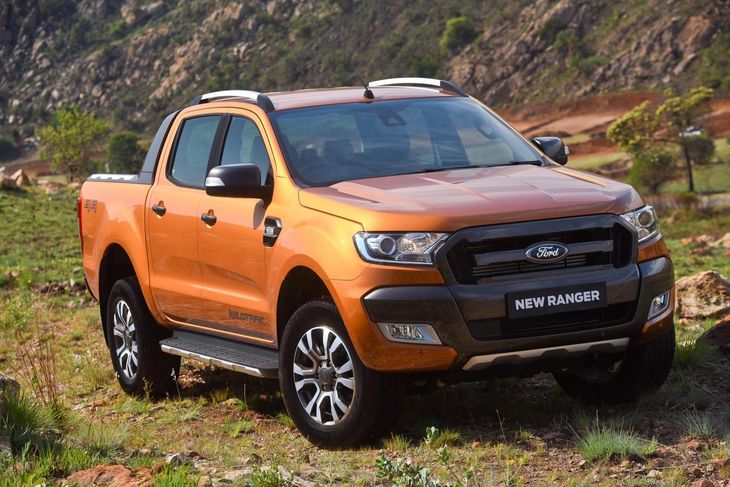 The Wildtrak's ride quality is surprisingly smooth and well-mannered on the road, irrespective of how much cargo/number of passengers it is transporting.
It's superbly capable offroad and with loads of torque, it can surge through the thickest sand or clamber over terrain only suitable for mountain goats. An electronic rear differential ensures optimum traction in challenging terrain and possibly the best part of this Wildtrak is the ability for the driver to switch between 2H, 4H and 4L using a knob next to the transmission lever. The Wildtrak's capability is therefore easily accessible.
Watch our extended test and detailed review of the Ford Ranger Wildtrak below!

Have Your Say: Complete our survey!
Do you own a Ranger Wildtrak? We would love to hear from you! Tell us about your experience by completing our Ownership Satisfaction Survey. Your input counts for 50% of the final result.
What are the Ranger Wildrak's rivals in #CarsAwards?
The 2017/18 #CarsAwards finalists: Leisure Double Cab Bakkie category
Compare the Wildtrak's specs with the Nissan Navara 2.3 D 4x4 LE Auto and Volkswagen Amarok 3.0 V6 TDI 4Motion Highline Plus
Related Content
Ford Ranger 3.2 4x4 Wildtrak (2016) Review
Extended Test: Ford Ranger 3.2 4x4 Wildtrak [with Video]
Rendering: SA-bound Ford Ranger Raptor
Ford Confirms Ranger Raptor Bakkie (Video)
#CarsAwards Finalists Testing: Gerotek turns up the heat
2017/18 Cars.co.za Consumer Awards – powered by WesBank; Finalists