What makes the BMW 530d Luxury Line a worthy contender in the Executive Sedan category of the 2017/18 Cars.co.za Consumer Awards – powered by WesBank? We investigate…
From a global perspective, the BMW 5 Series is a pivotal car for the Bavarian-based brand, not only in terms of volumes, but also profitability. After the 7 Series won the First Class category last year, we predicted that the 5 would be just as good. Based on its pricing and engine outputs, it's throwing down the gauntlet for the rest of the Executive Sedan crowd. Can the BMW 530d Luxury Line go all the way and win this category?
3 Reasons Why BMW 530d Luxury Line is a #CarsAwards Finalist
1. Powerful performance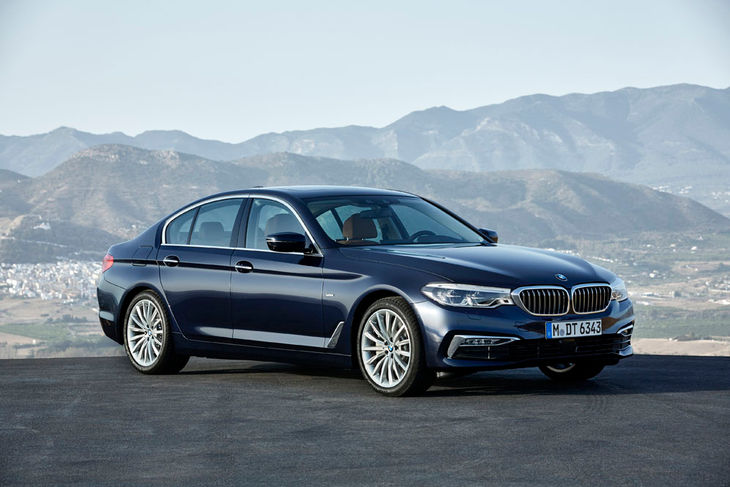 The BMW 530d is powered by one of the most potent turbodiesel powerplants. It's a 3.0-litre turbocharged, 6-cylinder engine producing 195 kW and a monstrous 620 Nm of torque. While it is a diesel motor, it still manages to pull off a very un-diesel like soundtrack.

BMW claims a 0-100 kph sprint time of 5.7 seconds and it'll run along to a top speed of 250 kph. Driven gently, you may be able to get near the fuel efficiency claim of 5.1 L/100km. The 530d is a strong performer in this category.
2. Tech and luxury galore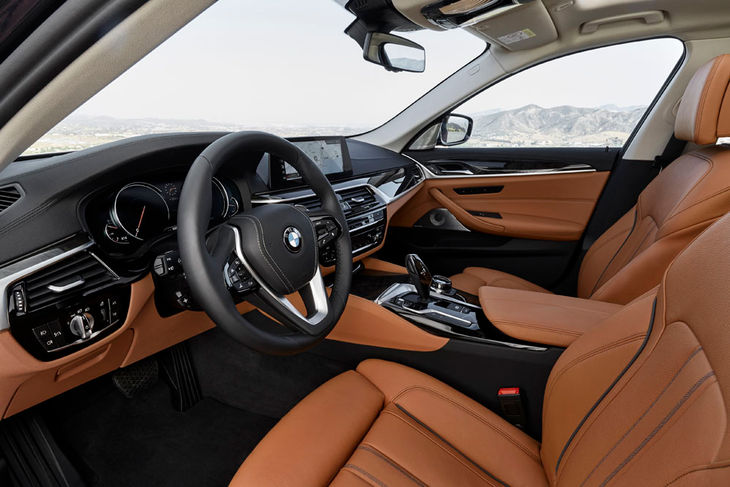 When you slide into the (optional) sports driver's seat and sit behind the thick-rimmed M Sport steering wheel, the dashboard's wrap-around architecture, the TFT instrumentation panel, piano-black-clad fascia (with the 10.25-inch infotainment screen perched on top of it) instantly envelop you. Interior fit and finish is excellent and the 5 Series' cabin feels more "luxury saloon" than Executive Sedan.

The on-board technology, meanwhile, is astonishingly intuitive. The infotainment system has a customisable multiple-window menu that can be operated by the iDrive controller, touchscreen and gesture control. Furthermore, the 5 Series will happily park itself and the surround-view camera system offers a detailed view of what is going on around the car and the major camera lenses swivel dynamically in the directions that the car's wheels are turned. The 530d is difficult to beat in terms of technology and luxury.
3. Comfortable and clever driving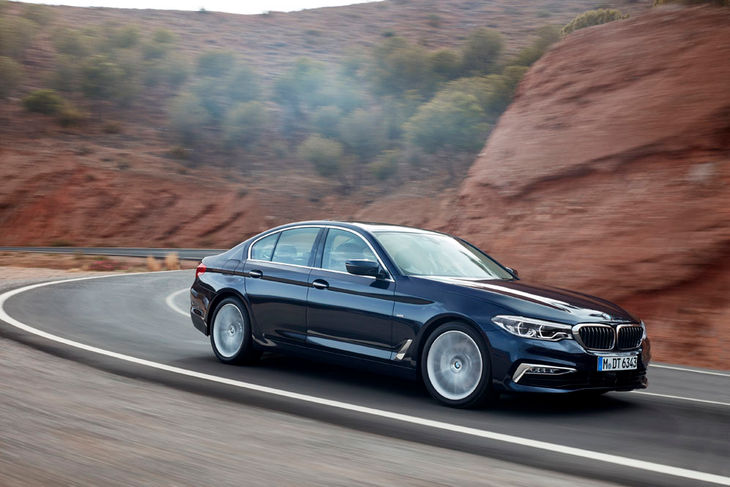 Even though the 5 Series is renowned for being one of the sportier executive sedans in the market, its athleticism is now more of an inherent, rather than an overt, trait. The Bimmer's most apparent on-road characteristic is poise, while ride comfort is its strongest suit.
When equipped with Driving Assist Plus, the 530d will happily "drive itself" for extended periods, especially in mind-numbing congested freeway conditions. With camera and radar-based driver assistance systems including active cruise control with Stop&Go function, steering and lane control assist, lane keeping assist, evasion aid and crossroads warning, the BMW will keep to its lane without requiring steering inputs and dynamically adapt its pace depending on prevailing traffic conditions. This is a clever car.
Have Your Say: Complete our survey and WIN!
Do you own a 5 Series? We would love to hear from you! Tell us about your experience by completing our Ownership Satisfaction Survey. Your input counts for 50% of the final result.
What cars are the 530d's rivals in #CarsAwards?
The 2017/18 #CarsAwards finalists: Executive Sedan Category
Compare the BMW 530d's specs with the Volvo S90 D5 R-Design and Mercedes-Benz E350d Avantgarde
Related Content
With 5 Series, Germany pulls ahead again
BMW 5 Series (2017) International First Drive
BMW 540i M Sport (2017) Review [with Video]
2017/18 Cars.co.za Consumer Awards – powered by WesBank; Finalists
#CarsAwards Finalists Testing: Gerotek turns up the heat