The 2017 North American International Auto Show aka the Detroit Auto Show has come and gone, and here are 3 highlights from the exhibition. We look at how these products will fit into the market and what they bring to the table.
This year's Detroit Auto Show was a low-key affair, with not as much metal exposed as expected. Perhaps a combination of budget cuts, the declining interest in automobile shows or the fact the monster Geneva Auto Show is not too far away were to blame. It's hard to understand as this is Motor City, this is the home of the American "auto industry". Both Ford and General Motors have their headquarters here and other than a facelifted Ford F-150 and a Chevrolet Traverse, there wasn't much coming from the Americans this year.
There were some vehicles that caught our eye, however, and while one is a concept (although its manufacturer will claim its more pre-production than concept) 2 of them are living, breathing, working production automobiles. Sure, there was a fair degree of self-driving autonomy on display, but we all know that those cars are some way from mainstream adoption.
Kia Stinger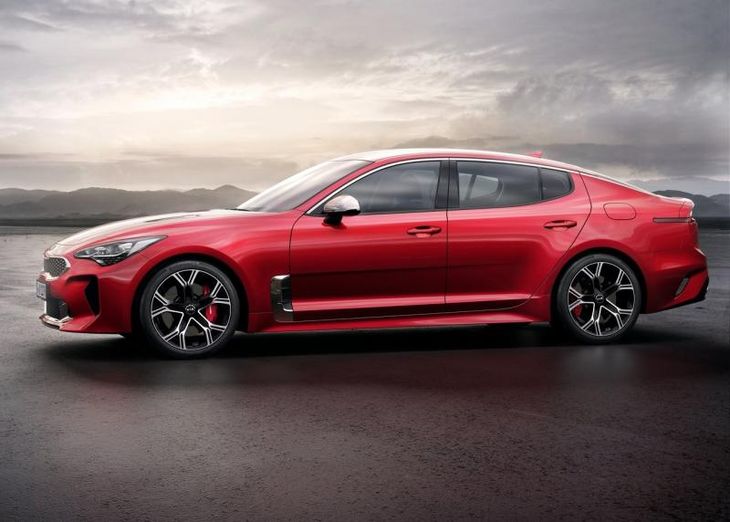 If there was a product that will see Kia break its shackles of practicality and sensibility, it's this. This is Kia moving from practical to emotional and aspirational. Former Audi employee Peter Schreyer (the man who designed the original TT) has done tremendous work during his time at Kia and it wouldn't surprise us if he is bestowed with the Korean version of a knighthood. As for the Stinger, we were all worried that the GT4 Stinger concept from 2014 (upon which it is based) would suffer the same fate as most concept cars, you know, that "Looks Amazing, But They'll Never Built It" business. What's worse than seeing something utterly breathtaking and futuristic, then realising that it'll never be mass produced?

Sure, the Kia Stinger has morphed from two-door sportscar to a sensible five-door sedan/grand tourer, but we're okay with it. Power comes from a 3.3-litre biturbo V6 and power reaches the rear wheels, and the car was tested and tuned on the Nurburgring. It's lovely to see a manufacturer make this shift in priorities, even though petrolheads constitute a fraction of the potential customer base. However, we're worried for a number of reasons. Firstly the sedan market has nosedived over the past few years as people move into SUVs and crossovers, and secondly, given the specification level (generous and German-rivalling), it's not going to be cheap. As incredible and significant leap forward for Kia this is, it's going to be a hard sell to try convince a potential Audi S4 customer to head on over to the land of Kia. Valiant effort by Kia, and surely the star of the Detroit Auto Show.
Audi Q8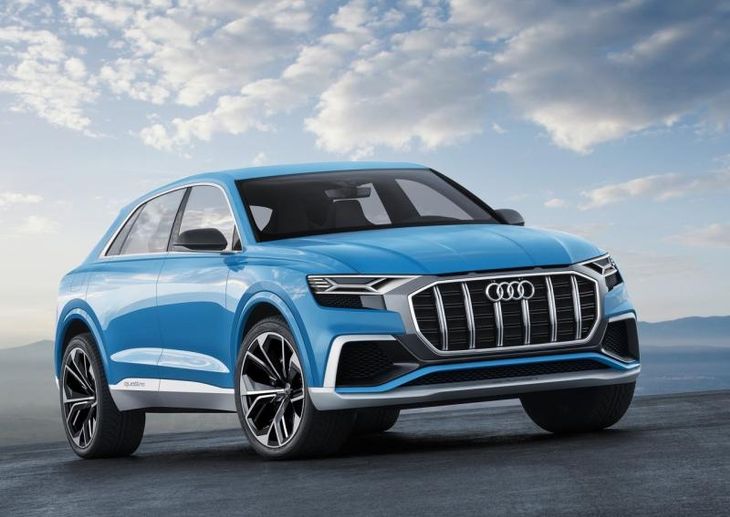 Audi's product line-up (TT and R8 excluded) has become a little generic over the years. The variation in sizes were the only giveaways, and the vehicles have become borderline dull to look at. It's a sad state of affairs when you have to point out that the A4 is an all-new model... it's truly wonderful to drive and beautifully made, but it blends in with traffic far too easily. The SUV range has suffered a similar affliction and it'll take a keen-eyed enthusiast to spot the difference between an old and a new Audi Q5.
The 2017 Detroit Auto Show saw the unveiling of the Audi Q8 concept. Two words: that grille. The entire front end brings some much-needed vibrance to Audi's SUV range and it's this design language we'll see on loads more forthcoming Audi products. It's fresh, its modern and it's unmistakably Audi. As for the Q8 name, expect this to be a luxurious alternative to the Mercedes-Benz GLE coupe and BMW X6. The Q8 will feature a choice of petrol, diesel and hybrid engines, and we won't be surprised to see a fast hot version. It's an exciting time if you're a fan of Audi's SUV range.
Lexus LS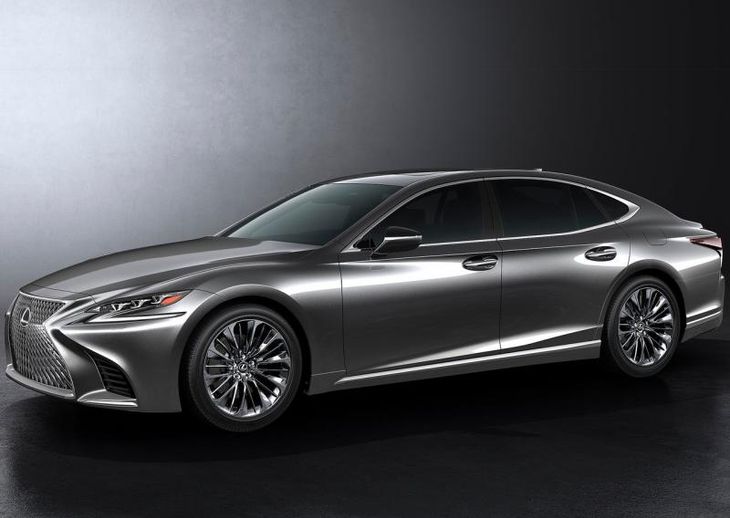 Japanese luxury brand Lexus is back in the limelight thanks to its outrageously attractive LC 500 sportscar. Following on from that is the all-new Lexus LS, the brand's take on the luxury top-end of the market. Previous generations had excellent track records and surprised a great many customers. This was Lexus' answer to the BMW 7 Series and Mercedes-Benz S-Class, and judging by feedback, it was more than a match for the German duo. Now in its fifth generation, this Lexus LS promises to keep on providing refinement and luxury features that its competitors will find a challenge to match. Did we mention that it looks sensational? It'll also be deceptively fast too, thanks to an all-new twin-turbocharged V6 motor. It also features a 10-speed automatic transmission, which we're keen to sample.
Further Reading
2017 Kia Picanto: Official Images Released
Comparative Review: Hyundai Tucson vs Kia Sportage vs Renault Kadjar vs Volkswagen Tiguan
Lexus LC500 (2017) Track Drive [Video]
Facelifted Lexus IS (2017) Specs and Pricing
Lexus LC500 (2017) First Drive
Check out a first drive report of the Audi Q5
Looking to buy a used Kia, Lexus or Audi?
Find a used Kia for sale here
Browse used Audi products for sale
Check out Lexus vehicles for sale