After a wave of leaks just hours before the event, the Volkswagen Golf 8 has finally been revealed. Here's all you need to know.
We had a good chance to look at the exterior and design of the all-new Volkswagen Golf 8 thanks to numerous leaks and spy shots, and we're impressed. Not only has the Golf retained its iconic shape, but the 8th iteration brings a fresh and modern appeal. Volkswagen claims this is the Golf's biggest transformation in 45 years and since the Volkswagen Golf was launched, over 35 million units have been sold.
Underpinned by an updated version of the MQB platform, the Volkswagen Golf 8 boasts a huge technology upgrade under the skin. The main reason behind these MQB platform changes is to focus on the electrification. In terms of dimensions, the new Volkswagen Golf 8 is 29 mm longer, 10 mm narrower and 4mm taller, with the wheelbase being just 1mm shorter.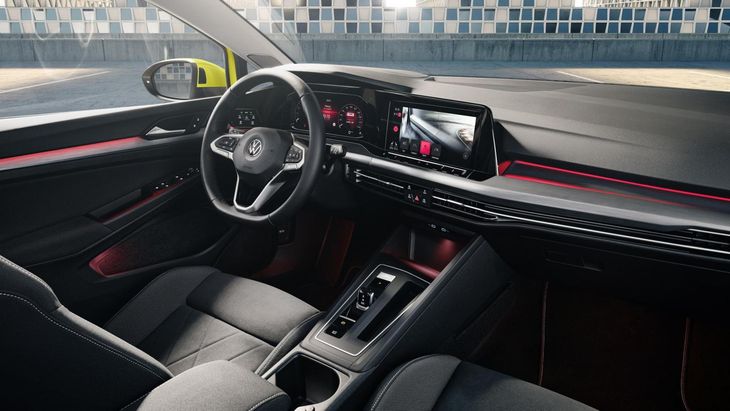 The Volkswagen Golf 8 interior is a big step up
The overhauled interior is advanced and does away with many buttons, instead focusing on touchscreens. Dubbed Innovision (the same name given to the Touareg's advanced interface), this dashboard is a huge leap forward.
The new Volkswagen Golf 8 will also feature Car2X connectivity which allows it to talk to other vehicles and traffic infrastructure. The example used was an emergency vehicle whose lights and siren have not reached the Golf 8's driver's attention, but with Car2X, the vehicle will talk to the Golf 8 and alert the driver long before he's seen the approaching emergency vehicle. It sounds like quite a system and we're keen to try it out. Volkswagen calls it Swarm Intelligence.
The trim levels have changed with Trendline, Comfortline, Highline being replaced by Golf, Life, Style. There will also be R-Line.
Engines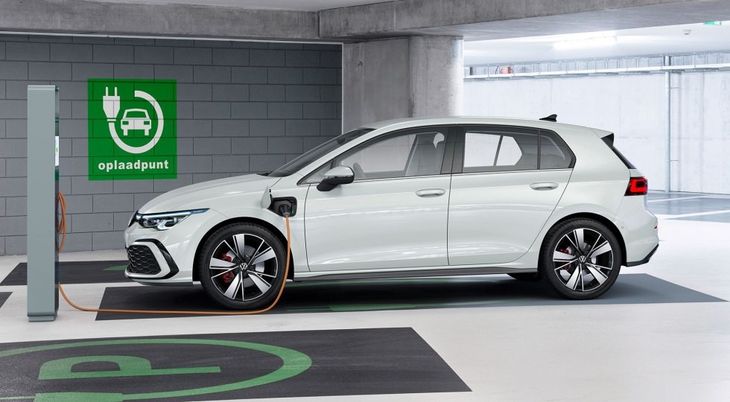 The 180 kW Volkswagen Golf GTE will be the fastest Golf until the GTI and R are revealed early next year
The Volkswagen Golf 8 will be offered with an assortment of petrol and diesel engines, as well as some mild and plug-in hybrids. The hybrid tech in question is the 48V, which we've seen on some Audi models. Dubbed eTSI, the engine boasts a 48V lithium ion battery and a belt starter generator, which Volkswagen claims improved consumption by up to 10% on the WLTP cycle. The Volkswagen Golf 8 eTSI range will be available in 3 states of tune: 81 kW, 96 kW and 110 kW.
There will also be non-electrified motor with outputs of 66 kW, 81 kW, 96 kW and 110 kW. The first outputs are from the 1.0-litre 3-cylinder, while the 110 kW motor is the 1.5-litre turbo 4-cylinder engine.
There will also be 2 plug-in eHybrid derivatives with outputs of 150 kW, while the sporty GTE punches out 180 kW from a 1.4-litre turbocharged 4-cylinder with an electric assist. Both of these models feature a new 13 kWh lithium ion battery, giving a range of around 60 kilometres with zero emissions. The diesel options have outputs of 85 kW and 110 kW, and in comparison to the outgoing diesel units, consumption is lowed by up to 17% according to Volkswagen.
Those wanting to know about the performance variants will have to be patient as they're coming later in 2020.
A manual gearbox and DSG will be offered, but it remains to be seen what the SA market will get. Speaking of...
Availability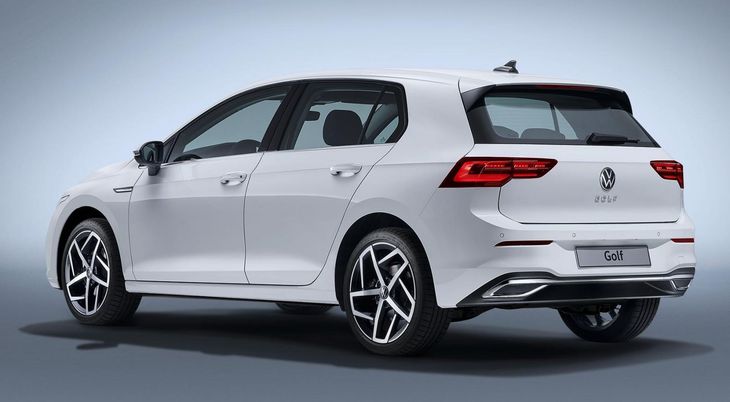 The Volkswagen Golf 8 will be arriving in SA towards the end of 2020
The Volkswagen Golf 8 has already begun production, with German and Austrian dealerships scheduled to receive their units in December 2019. Other European markets such as UK, France, Italy and Spain will get their Golf 8s in the first quarter of 2020. South Africa will be getting its Volkswagen Golf 8 units towards the end of 2020.
Further Reading
2021 Volkswagen Golf 8 Leaks Early
Update: New Volkswagen Golf 8 is Almost Here!
Golf GTE Spy Shots Reveal 99% of Golf 8