Drastic times call for drastic measures and your budget 'skedonk' ain't going to cut it any longer! In an apocalypse, you will need something far more hardcore, something that will help you survive… Here is our list of ideal vehicles that will help you to survive an apocalypse! What would be your first choice?
We live in a crazy world and with South Africans on lockdown as a result of the COVID-19 outbreak, life as we knew it is history.
However, that doesn't mean we can't have fun and amidst all the chaos, our imagination drifts into an apocalyptic world where your cheapy is finally relegated to the scrap heap in favour of something more capable and more hardcore in an effort to survive. What would you choose to drive?

To ensure survival, we think the ideal vehicle for an apocalypse needs to be well-equipped to tackle tough terrain while also offering features that could help you survive.
In no particular order, here is a list of 10 vehicles that we think would make for awesome rides in an apocalyptic world.
Brabus 800 Adventure XLP
This list wouldn't be complete without the formidable offroad capability of the Mercedes-Amg G63 and in extreme conditions, we call upon this, the Brabus 800 Adventure XLP!
Using the mighty G63 AMG as a base, the Brabus 800 Adventure XLP has all the power you will need with a beefed-up 588 kW and 1 000 Nm of torque on offer from its twin-turbocharged V8 engine and will smash zero to 100 kph in just 4.8 seconds.
Need to deliver food to your family and friends in a remote location? No problem! This vehicle has a loadbed which is equipped with a landing and take-off module for a Wingcopter which can fly at speeds up to 240 kph and has a 120 km range to get supplies to remote areas. Four mounted LED lights provide lighting for driving in the dark.
Inside, you can expect some of the finest finishes in the business to make sure that you are comfortable in your quest to survive…
Ford Ranger Raptor by APG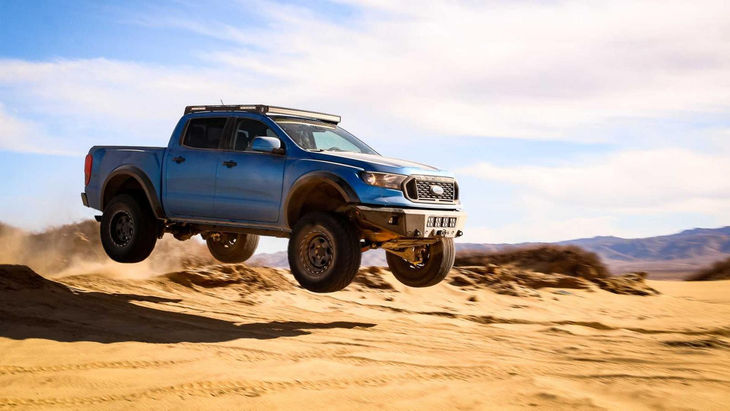 Now for something more accessible to the masses - the Ford Ranger Raptor. It might not be as glamorous as the G63 above but it has exceptional high-speed offroading abilities that will help you cover tough terrain quickly. The raptor makes use of a 2.0-litre bi-turbocharged diesel engine with 157 kW and 500 Nm of torque and is mated with a new 10-speed automatic transmission.
However, for added capability, we feel the upgrades offered by California-based tuning company, APG, are more useful in the event of an apocalypse. The standard FOX position-sensitive damping (PSD) shock absorbers have been modified with APG's long-travel which includes new upper and lower control arms as well as extended tie rods and CV shafts which, in combination, increase ground clearance from 283 mm to a stilted 318 mm.
Don't forget to engage Baja mode as often as you can and enjoy high-speed offroad drifting while you at it.
Oh, and watch our Ford Ranger Raptor video review below while you at it!

BMW X5 Protection VR6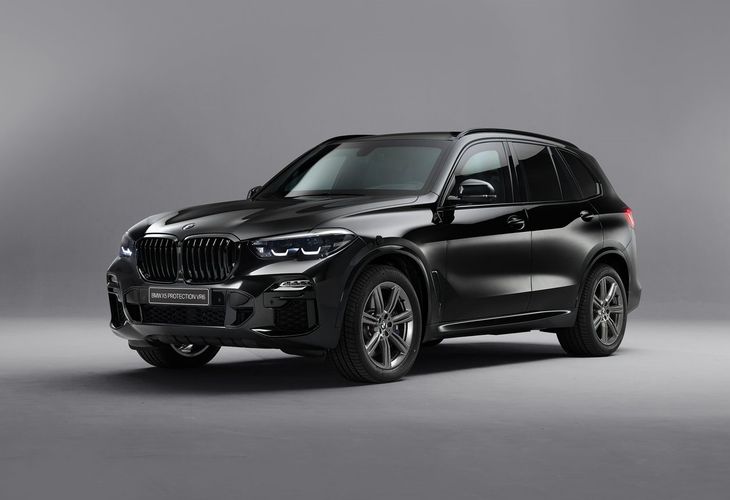 The BMW X5 has all the luxuries you need wrapped in a stylish body, but this X5 Protection VR6 is built to keep you and your passengers safe from a range of external threats. To achieve high levels of protection, this X5 VR6 features 35 mm thick safety glass and body armour and can withstand hand grenade attacks, AK-47 assault and resist a 15 kg TNT explosion from 4-metres away. Also, you can spec your X5 VR6 with an armoured roof that can withstand drone attacks.
In terms of capability, a 4.4-litre twin-turbocharged V8 engine, boosting 390 kW and 750 Nm is fitted.
Rezvani Tank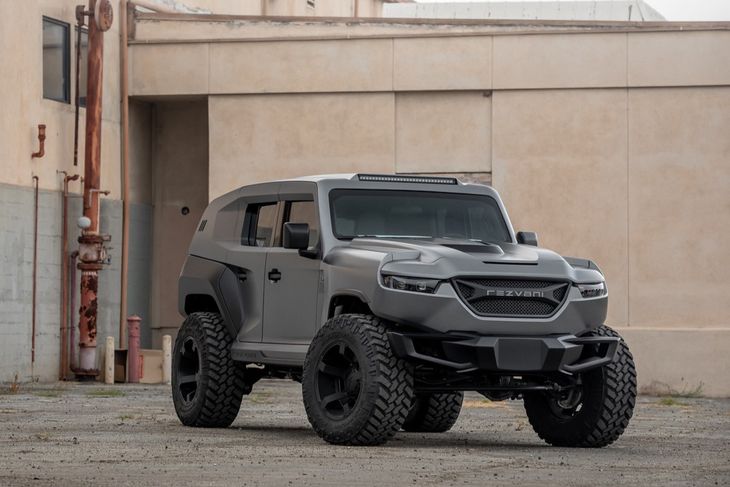 Let's up the ante with the hardcore and aptly-named Tank produced by California-based firm, Rezvani. Power comes from a 373 kW 6.4-litre V8 engine as standard (a 746 kW supercharged 6.2-litre V8 is optional), on-command 4x4 capability, a top-end FOX off-road suspension system and GRID off-road wheels.
But that's only the start of it, the Tank has an array of equipment that makes it the perfect vehicle for surviving an apocalypse. The Tank is equipped with high-intensity LED lighting, a thermal night vision system and even an electromagnetic pulse protection system.
If you upgrade to the military-spec Tank, you will gain bulletproof body armour and glass, explosive protection, a smokescreen, military run-flat tyres, self-sealing fuel tank and a survival kit with gas masks, to name but a few…
If you are after a bad-ass vehicle to survive just about anything, then the Rezvani Tank is a good bet…
Lamborghini Huracan Sterrato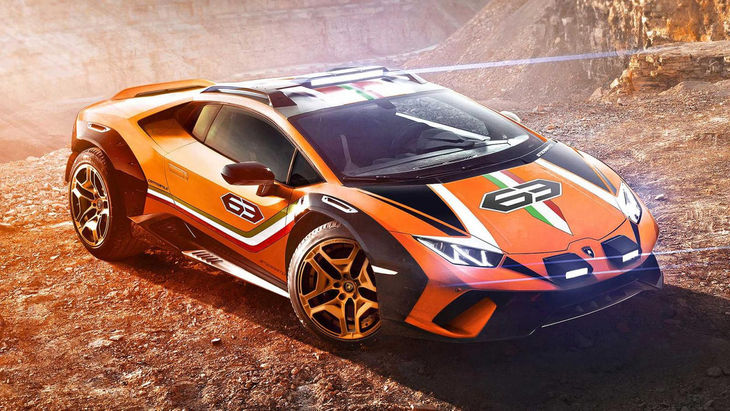 Although an unlikely candidate for an apocalypse and while it's not the most hardcore option on this list, it's certainly the fastest! The Lamborghini Huracan Sterrato is based on the Huracan Evo but features a few modifications to help it cope offroad. These features include a raised ground clearance (+47 mm), carbon-fibre fender protectors and LED light bars on the roof and bonnet. Gravel stone chips are kept in check with inconspicuous mud flaps and tracking width has been increased by 30 mm for added stability. The Sterrato rolls 20-inch wheels wrapped in high- volume tyres to tackle offroad terrain.
The Sterrato also features a recalibrated version of the Huracán Evo's Lamborghini Dinamica Veicolo Integrata (LDVI) master algorithm, with driving modes better suited to loose surfaces and the car's higher centre of gravity.
The best part, however, is engine performance with no less than 470 kW and 600 Nm developed by its 5.2-litre naturally-aspirated V10 engine.
If you need a to make a fast get-away, this Lambo will oblige with a zero to 100 kph sprint time of around 2.9 seconds!
Toyota Hilux Arctic Trucks AT35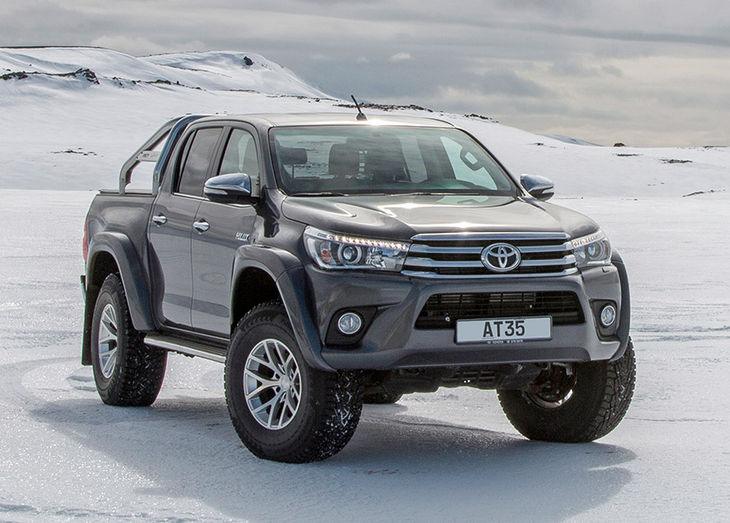 Made famous by BBC's Top Gear Polar Special, the Arctic Trucks Toyota Hilux is built to conquer the toughest terrain on earth and its capability has been proven with over 300 000 km's driven to both poles and even across all 7 continents.
Combining the Hilux's formidable offroad capability and expertise from adventure specialists, Arctic Trucks, this Hilux is built to perform in extreme conditions. Based on the current-generation Hilux, the Arctic Trucks Hilux AT35 features a performance suspension which raises ground clearance by an additional 40 mm over the standard 284 mm to 326 mm. In combination with 17-inch offset alloy wheels shod with 35-inch tyres, the Arctic Trucks Hilux AT35 is near-unstoppable over difficult terrain.
A reliable 2.4-litre turbodiesel engine with 110 kW and 400 Nm does duty under the bonnet and comes mated with a 6-speed automatic transmission.
If on doubt, this Hilux will serve you well…
Karlmann King Ground Stealth Fighter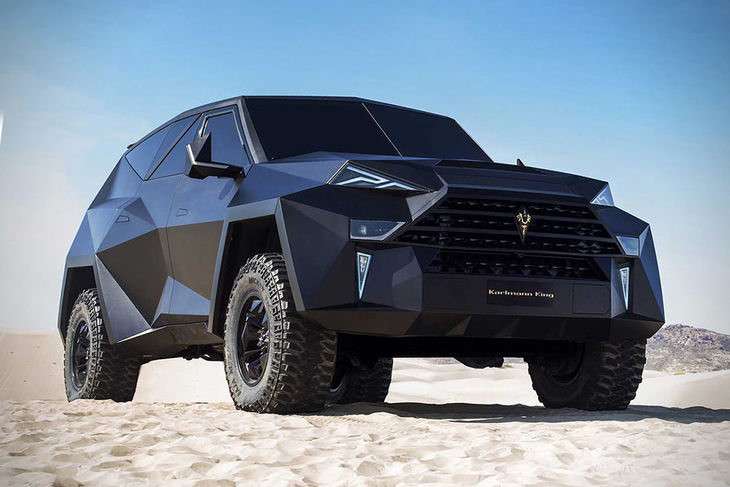 The Karlmann King Ground Stealth Fighter is a luxury SUV featuring a striking diamond bulletproof armour and is powered by a powerful 6.8-litre V10 engine producing 268 kW and 620 Nm of torque. Weighing in at 6-tonnes, this SUV can only reach a top speed of 140 kph but can operate in temperatures of up to 90°C and -40°C.
While you focus on surviving, the Ground Stealth Fighter will take care of your needs by offering a range of luxury features for the well-heeled. Apart from a lavishly styled cabin, features include a limousine-like rear passenger cell that's equipped with a retractable wide-screen television, a Nespresso machine, a mini-fridge, a small safe and pop-out tables.
The Karlmann King Ground Stealth Fighter is ideal for those who can't do without luxury and opulence, even in tough times…
Tesla Cybertruck

If we had to choose an electric vehicle to survive the apocalypse (and provided that electricity is available) the Tesla Cybertruck would be a good choice. Built with ultra-hard, cold-rolled stainless steel and boasting a range of over 800 km while offering sportscar performance (zero 100 kph is claimed at 2.9 seconds), the Cybertruck looks like its built for the apocalypse. Admittedly, the interior isn't as lavishly-equipped as other options on this list but a super-size 17-inch touchscreen will keep you entertained. The Tesla Cybertruck can be had as a single motor rear-wheel drive, dual-motor all-wheel drive and a tri-motor all-wheel drive, but for maximum performance, we opt for the latter.
Nikola Badger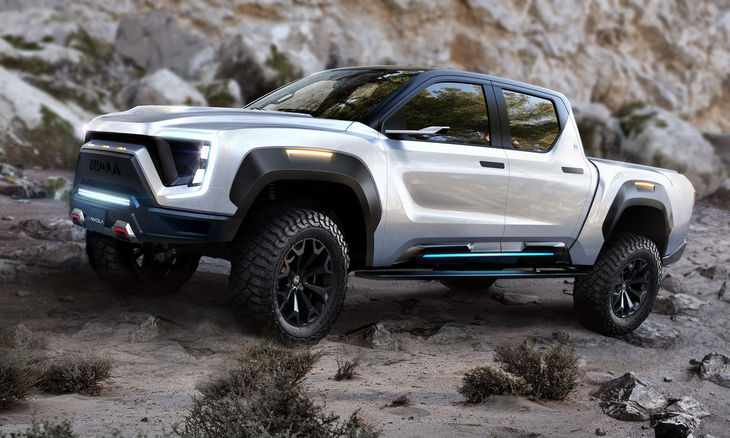 This badass truck is the Nikola Badger which combines a 150 kWh battery pack and a 120 kW fuel cell to develop substantial outputs of 675 kW and 1 320 Nm of torque which results in a zero to 100 kph sprint time of around 2.9 seconds. More so, a range of 1 000 km is particularly useful. The Badger also boasts a towing capacity of up to 8-tons!
For outdoor applications, a 15 kW power outlet can power things like power tools and mini compressors. It can also act as a generator delivering power when there isn't any.
The Badger definitely looks built-for-purpose too…
Mercedes-Benz Unimog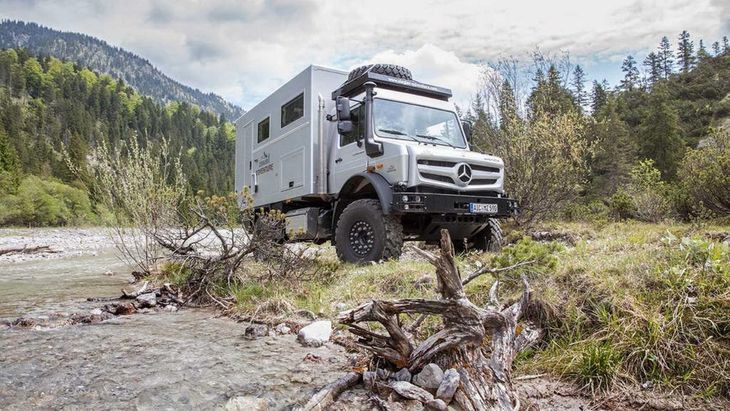 The Unimog is perhaps the most capable and respected offroader on the planet Earth and serves as a formidable overland vehicle. The modern Unimog is powered by either a 4- or 5.0-litre litre turbodiesel engine offering up to 170 kW and 900 Nm of torque. All-wheel-drive offroad capability is ensured with portal axles, dual differential locks and a central tyre inflation system.
The Unimog is also highly adaptable and can be converted to suit your every need, making it the perfect basis for a mobile home.
What other cool apocalypse survival cars would you add to this list?