2020 has presented many different challenges and dynamics to consumers' car-buying behaviour. However, the premium pre-owned market offers considerable value for buyers.... Here are Audi's 10 benefits of purchasing one of its Pre-owned vehicles.
SPONSORED ARTICLE
1. The timing is right
As the world collectively reflects during these uncertain times, car buyers have begun questioning what is really important and trying to find the most efficient, effective and sustainable way of making those values form part of their lives. Premium Pre-owned vehicles are a practical solution: they offer good value without sacrificing badge quality.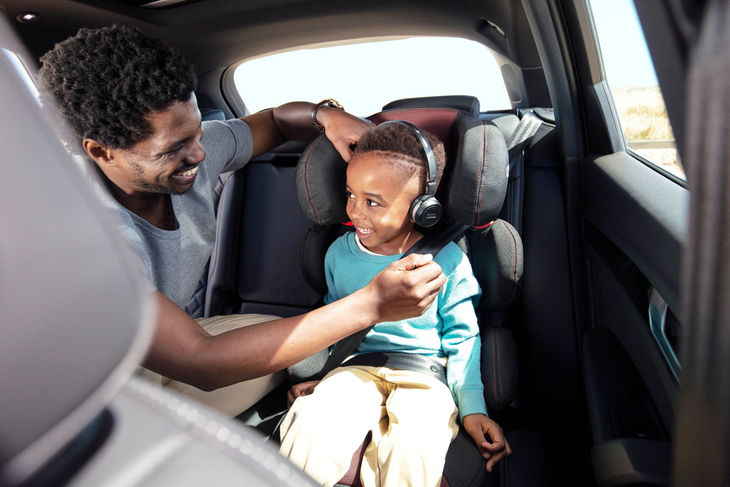 In the premium-motoring space, Audi Pre-owned offers a fitting business promise to service this new reality. It includes a practical motoring solution by giving customers the opportunity to access the brand quality, integrity and confidence associated with a premium brand, on reasonable terms, and with complete peace of mind.
2. Keener purchase price
Pre-owned vehicles offer an appealing entry price point – especially given that new-car prices are under severe pressure at the moment. According to the TransUnion Vehicle Pricing Index, new car pricing rose from 4.0% in the first quarter of 2020 compared with 2.3% in the first quarter of 2019.
3. Buy down, but stay premium
The current consumer trend is to buy down and motor industry commentators widely believe this trend is expected to continue for some time. A change in vehicle body-style does not have to result in a change of brand preference. Continuing to drive your favourite premium brand, like Audi, is still possible if you buy car from Audi Pre-owned.
4. Enjoy the best of both worlds
In South Africa, driving an Audi is a unique motoring adventure and a powerful statement of personal identity. Buying an Audi Pre-owned vehicle enables you to keep driving your favourite premium brand, while making necessary adjustments to ride out uncertain times... in luxury!
We all appreciate the prestige of owning a premium vehicle, but at a time when consumers are looking for value and sustainability, Audi Pre-owned provides an accessible and practical purchase solution, without compromise. It ensures that owning a premium car and being part of the Audi family remains a relevant consideration and within your reach.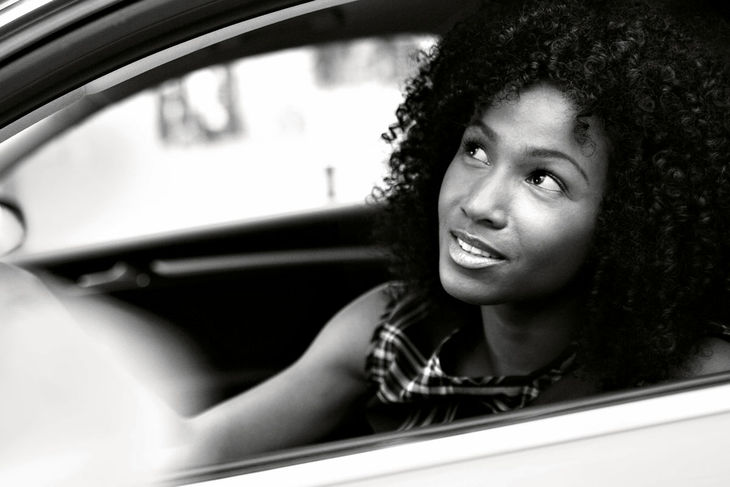 5. In times of uncertainty, consumers value certainty
Audi Pre-owned vehicles come with a thorough history of servicing and maintenance within the brand, ensuring that the car has been in good hands and serviced with brand parts. Audi Pre-owned also offers a reassuring way of trading in or selling your vehicle back to Audi.
Keeping this within the Audi family means that a franchised Audi dealership is likely to pay a premium for your Audi when the time comes to trade it in. As the custodians of the Audi brand, Audi dealerships hold the expertise in trading Audi's, which means that they should be the obvious first choice when considering the sale of your current Audi.
6. Undiminished value proposition
The Pre-owned business is integrated into an automotive retailer's total business and includes a similar value proposition to a new car which is based on trust, assurance and integrity. The Audi Pre-owned promise is completely integrated within the brand's value proposition. This ensures that customers are not compromised when transacting with Audi Pre-owned: from purchasing an Audi Pre-owned vehicle, or trading in/selling their current Audi within the brand's dealership network.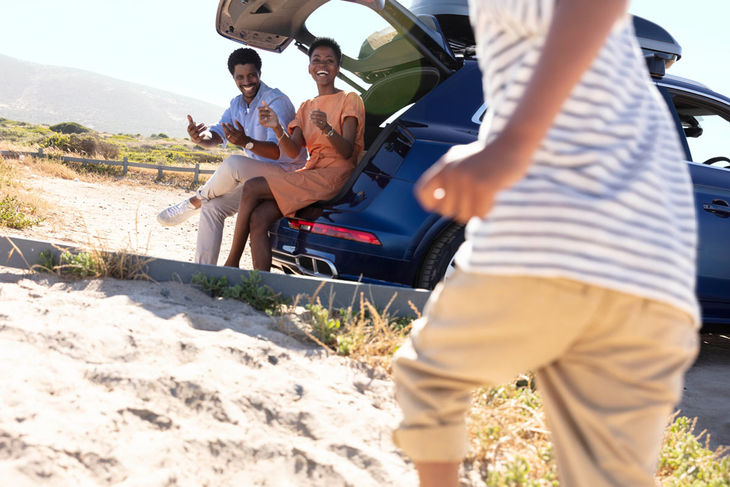 7. Peace of mind is standard
Pre-owned vehicles that come with a remainder of their service and maintenance plans, offer additional peace-of-mind benefits... Audi Pre-owned includes the Audi Freeway Plan with a minimum cover of 1 year and/or 25 000 km or the balance remaining of the original Audi Freeway Plan up to 5 years and 100 000 km (whichever is the greater), to address any service and maintenance needs within the policy parameters. See also: Audi Freeway Plan extendable up to 10 years or 300 000 km [Video]
So, it's very apparent that an Audi Pre-owned vehicle's age or history doesn't define the quality parameters due to the Audi Pre-owned promise inherent in every vehicle. It's an excellent, premium and practical mobility choice regardless of its model year or ownership cycle.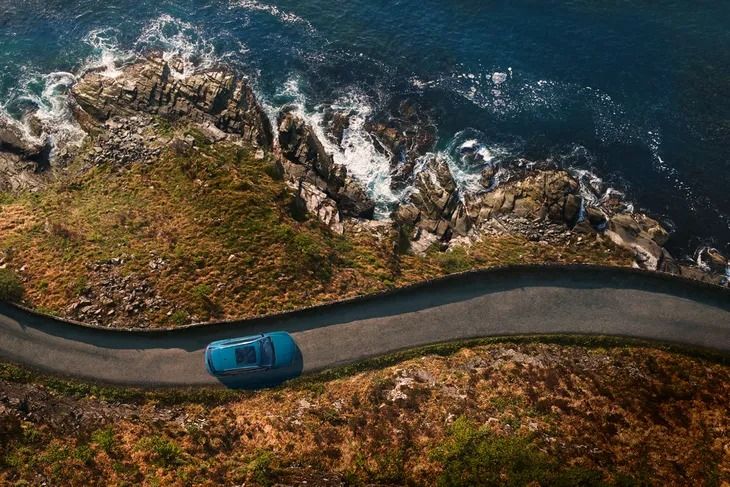 8. Vehicles are thoroughly checked
To qualify as a certified Pre-owned Audi, a car must follow a rigorous inspection, thus ensuring further assurance and trust. Customers can be assured that when they buy an Audi Pre-owned vehicle, it has undergone (and comprehensively passed) an 80-point integrity check and that its service and maintenance history, as well as the provenance of the car/crossover/SUV, have been validated. Therefore, Audi Pre-owned customers can be sure that they're buying a vehicle that has been previously loved and well cared for, again reinforcing the uncompromising quality that Audi models are known for.
9. Unblemished ownership history
Pre-owned vehicle come with other, equally important guarantees. For example, Audi's integrity check ensures that all Pre-owned vehicles are not listed as having been stolen or the subject of fraud. Audi Pre-owned also guarantees that the vehicle has been part of an unbroken chain of care in the Audi ecosystem throughout its life. Every service interaction has been carried out at an Audi workshop, by Audi-trained technicians using Audi Genuine Parts and specialised equipment.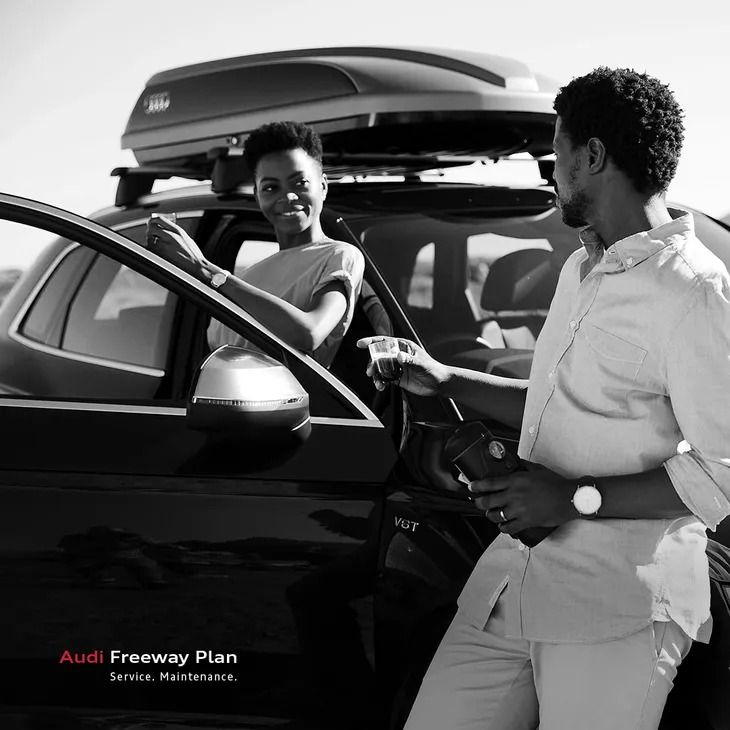 10. Free roadside assistance
Audi's Pre-owned vehicles come with Audi Assist when an active Audi Freeway Plan is in place. This includes free roadside assistance in the case of an emergency (within the policy parameters). Through Audi Assist, Audi South Africa and its dealer network pledge to provide owners with peace of mind motoring by providing the infrastructure to support a countrywide emergency service 24 hours-a-day, every day. Its number is 0860 434 838 and operates in South Africa, Swaziland, Lesotho, Namibia and Botswana.
The objective of the programme, which is offered in conjunction with the Audi Freeway Plan, is to ensure that fully equipped and trained Audi technicians are on call to provide owners with on-the-spot roadside assistance if they encounter difficulties with their vehicles (the primary focus is to get owners mobile in their own vehicles).
Where a roadside repair cannot be effected and a vehicle needs to be towed to the nearest Audi dealer, you and the occupants of the vehicle will be transported to a place of safety in the dealer's roadside assistance vehicle. Roadside assistance (for mechanical and electrical breakdowns, flat tyres, flat batteries, fuel shortage, keys locked inside the vehicle), tow-ins and vehicle recovery are offered to Audi owners free of charge for the duration of the Audi Assist service.
You can search for available models and body types across all Audi Pre-owned dealerships in South Africa by using the Audi Pre-owned locator. From the A1 premium city car all the way through to the Q8 SUV, you can sort the results according to price/year/mileage, engine (including fuel type, gearbox and drivetrain), body colour and location. Alternatively, you can use Locate a Dealer to find an Audi dealership near you that has Audi Pre-owned models available for purchase at their premises.
Related content:
Audi Freeway Plan extendable up to 10 years/300 000 km