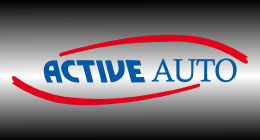 Active Auto Vanderbijlpark
Contact us
Vanderbijlpark
Gauteng

Sales: 087 72* ****
With over 10 years of experience in the Motor Industry.
Active Auto serves a wide range of clientele.
We focus on affordable clean pre-owned vehicles, we specialize in SUV's, and don't forget we source and sell brand new vehicles at a very competitive price!
All of our vehicles get a full service before leaving our floor and with that a 30 day / 1000km Road Worthy Item Warranty.
Your 2-year Extended Warranty has been handpicked to ensure optimal cover in the event of mechanical failure, this provides peace of mind driving.
We strive to ensure our clients will start a relationship with us that will last a lifetime!
Your pre-owned vehicle will become our investment.
Come and experience a Dealer with a Difference.
We ensure our customers have an outstanding experience every time.
Cars.co.za's car dealership pages enable you to find general information and contact information pertaining to our dealer partners.

Our virtual showroom functionality allows you to view all the vehicles that our dealers have listed for sale. It is just like visiting their dealership stand from the comfort of your own home.

Users only wanting to deal with a specific dealership can find all the information they require right here.